ADELE
ADELE 21 – 11 SMASH HITS FROM THE MULTI-PLATINUM ALBUM
PVG ARRANGED FOR PIANO, VOCAL and GUITAR
Song Book
21 is the second studio album by English singer-songwriter Adele and was released to rave reviews in January 2011.
Named after her age at the time of recording this great album, Adele 21 Globally, 21 went on to become the biggest selling musical release for both 2011 and 2012. With over 31 million copies sold worldwide, 21 is one of the best-selling albums of all time. Critically acclaimed for its positive shift and direct contrast to the overtly sexual and musically bombastic female music styles prevelant at the time, the incredible success of 21 was also attributed to its deeply autobiographical yet universal songs. 21 went on to become shortlisted for the 2011 Mercury Prize, winning the 2012 Grammy Award for Album of the Year and the Brit Award for British Album of the Year.
This is Adele's 21 Album Music Book with songs arranged for Piano, Vocals and Guitar. The beautifully timeless songs recall the virtually dormant tradition of the confessional singer-songwriter in its exploration of heartbreak, self-examination and forgiveness.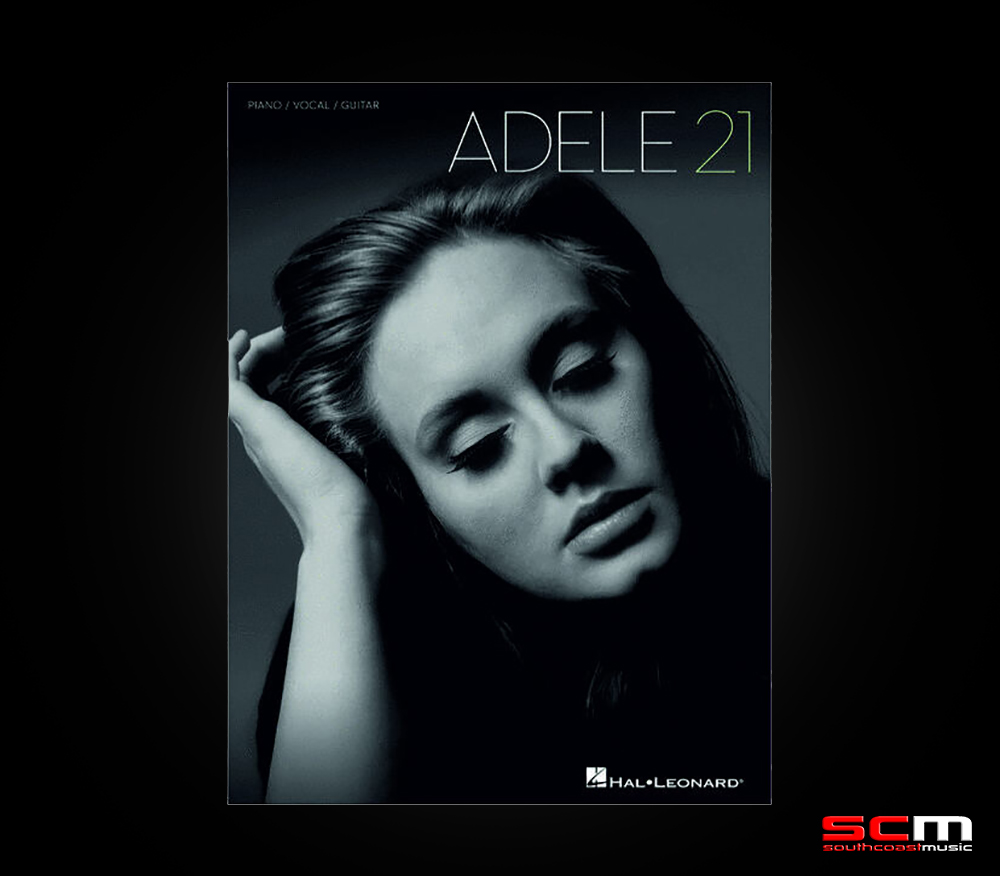 ADELE 21 PVG SONGLIST
• Rolling in the Deep
• Rumour Has It
• Turning Tables
• Don't You Remember
• Set Fire to the Rain
• He Won't Go
• Take it All
• I'll be Waiting
• One and Only
• Lovesong
• Someone Like You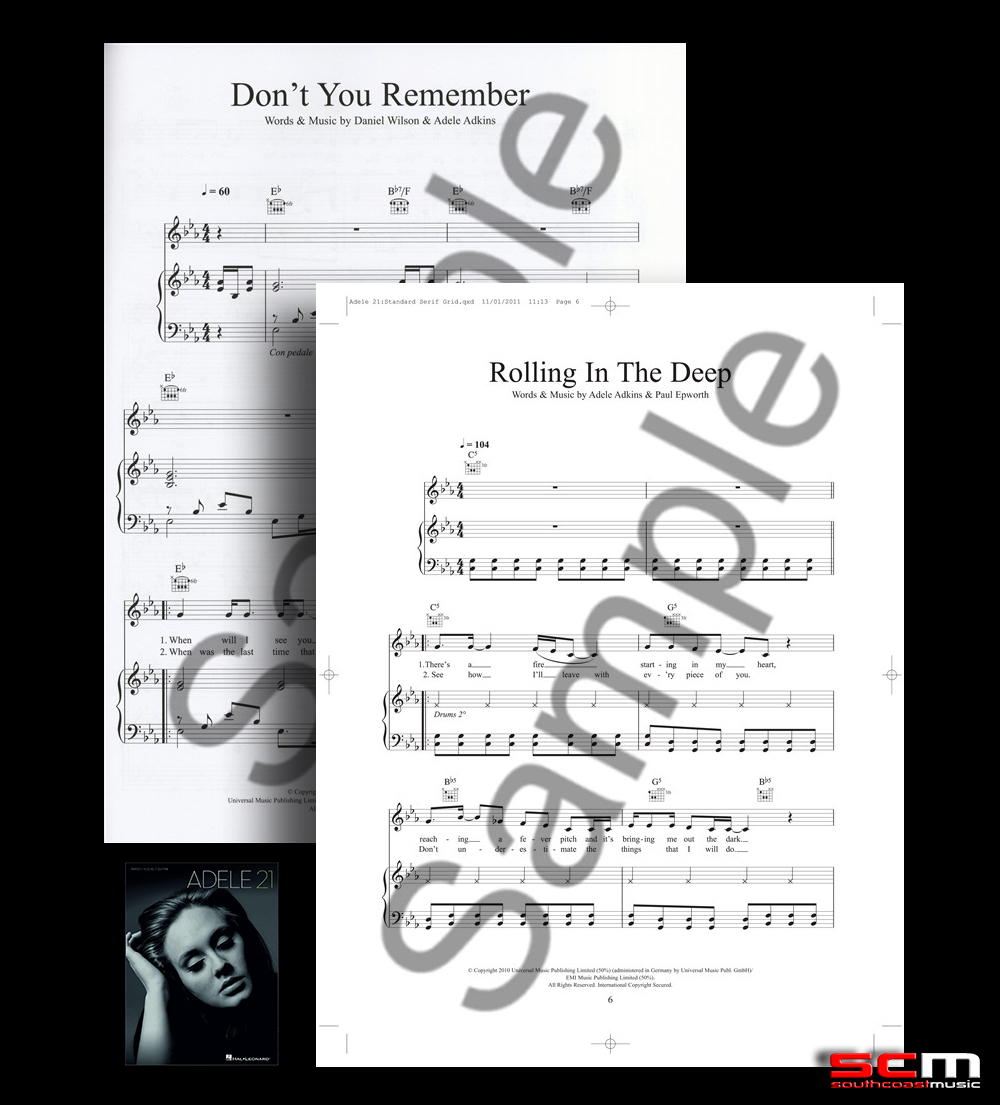 The Piano arrangements are aimed at advanced beginner to intermediate level players and include Guitar Chord Charts and lyrics with the melody line that will have you singing and playing hits like Rolling in the Deep and Someone Like You. This is a tremendous book for music educators, students, performers and musicians simply looking for great arrangements of some of the most popular music of this generation.
Songs like Turning Tables, Take It All and Someone Like You will sound fantastic on Piano, Keyboard and Guitar and even more so with the accompanying vocal arrangement.
Paperback: 72 pages
Publisher: Music Sales
Language: English
ISBN-10: 1780380216
ISBN-13: 978-1780380216
Product Dimensions: 22.9 x 0.7 x 30.5 cm