RARE AUDIO RA-WRB80 WIRELESS PORTABLE PA SYSTEM – NOW WITH BLUETOOTH!

80 WATTS RMS OUTPUT POWER
COMPACT LIGHTWEIGHT 6.5kg DESIGN
TWO WIRELESS RECEIVERS
1 x WIRELESS HAND HELD MICROPHONE
1 x WIRELESS BELT PACK with LAPEL

and

HEADSET MIC
BUILT-IN DVD, MULTI MEDIA PLAYER, USB audio and BLUETOOTH
RECHARGEABLE BATTERY and AC POWERED
12 Month WARRANTY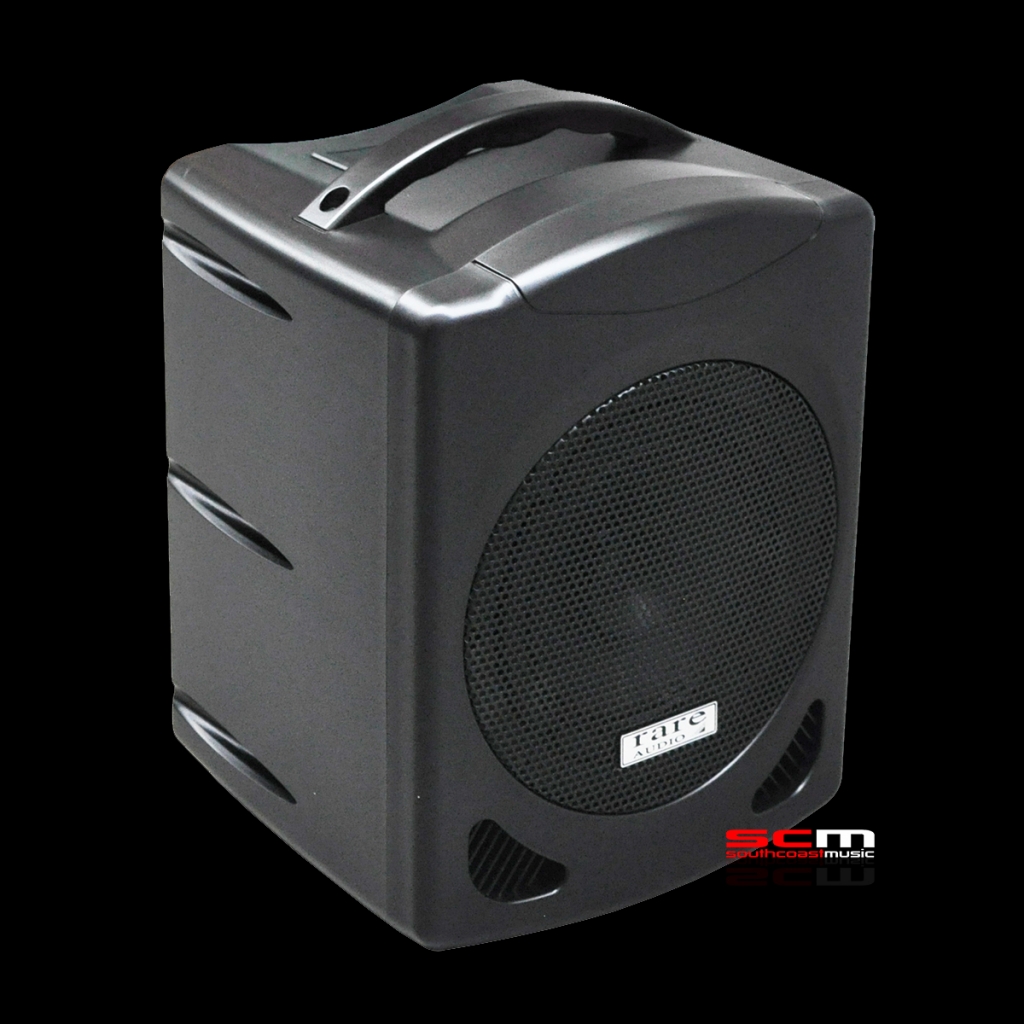 The Rare Audio RA-WRB-80 is a compact 80 Watt Portable Wireless PA System designed to work in a wide variety of applications.
High quality, compact and lightweight, it's also easy on the pocket! The ultra-Compact 80 Watt Unit comes complete with a host of features including Dual PLL Wireless Receivers, DVD/CD/MP3/MP4 Player with USB Port and Video Out, delivering clean powerful sound. The receivers are 100% legal and compliant for use in Australia.
One of Rare Audio's new range of Rechargeable, Portable and Lightweight PA Systems, the RA-WRB-80 is a firm favourite with Celebrants, Spruikers, Schools, Clubs and even Funeral Directors. With it's Video output, it can even be used as a stand alone all-in-one Karaoke Player!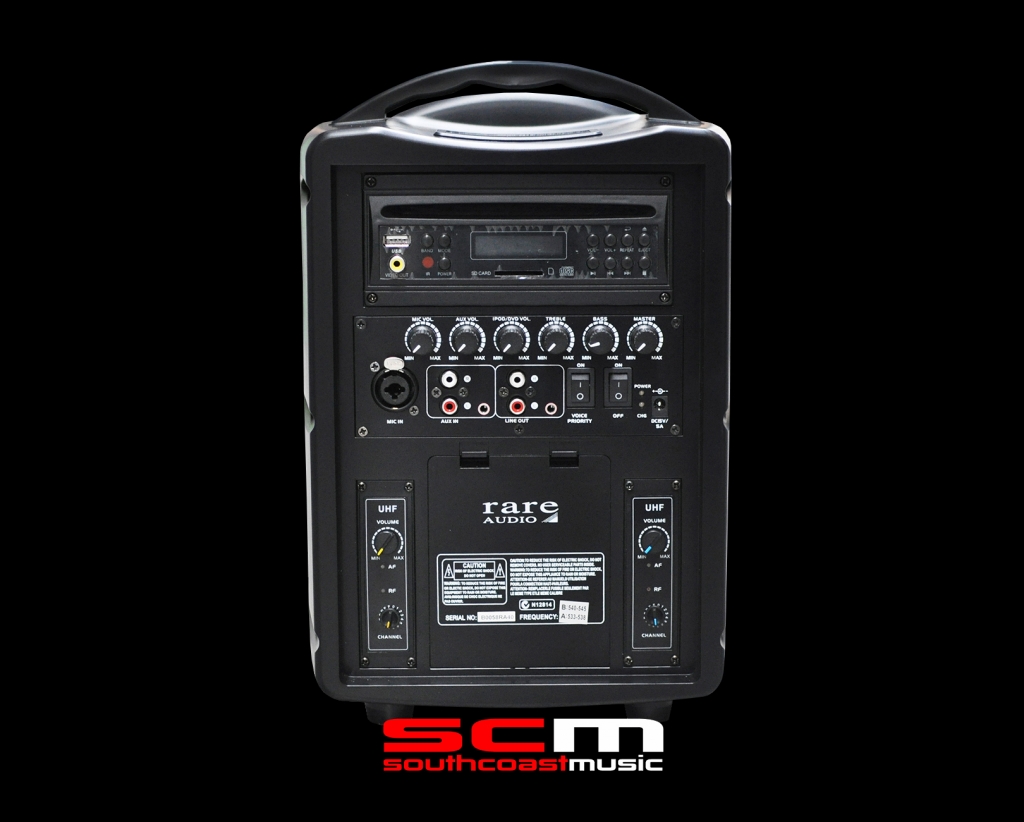 o Model: RA-WRB-80
o Warranty: Two Years
o Wireless Hand Held Mic
o Wireless Body-Pack Set comprising Transmitter with Lavaliere (Lapel) and Headset Microphones.
o Colour: Black
o Power Output: 80 Watts RMS
o Outputs: Line Out (RCA L/R and 3.5mm Phono)
o Inputs: Microphone Input (Jack/XLR)
o AUX Inputs: RCA L/R and 3.5mm Phono
o Speaker(s): Dual Cone 1 x 8″ LF Speaker and 1 x 3″ HF Speaker
o Construction: Heavey Duty ABS Plastic
o Power: 240VAC and Rechargeable Battery
o DVD Remote Control Panel controls :
– Mic Volume
– AUX Volume
– DVD Volume
– Bluetooth
– Treble Control
– Bass Control
– Master Volume
o Voice Priority Switch
o Twin Volume Controls for UHF Wireless Channels Inputs /Outputs :
o USB/SD Card on DVD Unit
o Video Out on DVD Unit
o Wired Microphone Input (6.3mm Jack/XLR)
o AUX Inputs (RCA L/R and 3.5mm Phono)
o Line Out (RCA L/R and 3.5mm Phono)
o Dimensions: 34cm x 25cm x 24cm
o Weight: 6.5kg
o 34cm High x 25cm Wide x 24cm Deep
o 6.9Kg
The Rare Audio RA-WRB-80 ships complete with an AC Charger, Water Resistant Protective Padded Cover and is fitted with a Recessed Hat for Speaker Stand mounting.