Parallel Audio HELIX BP6100 Wireless Beltpack Transmitter & High Quality HM221U Headset Mic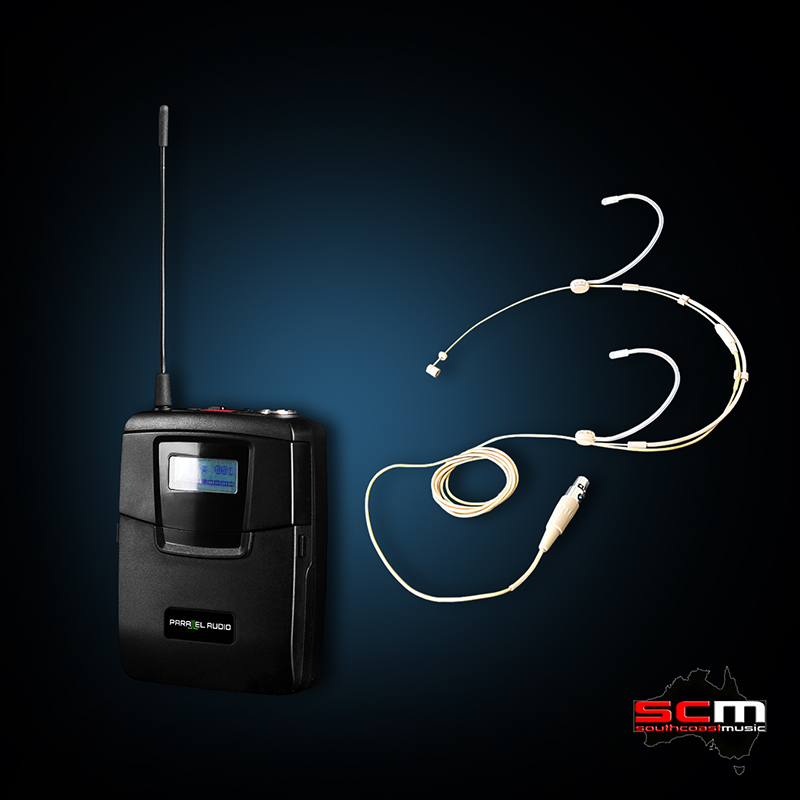 The HELIX BP6100 beltpack transmitter is the perfect match for your Parallel Audio Helix Wireless PA system. Used in conjunction with the exceptional HELIX HM221U uni-directional headworn microphone, you have a superb solution to suit a wide range of situations.
The BP6100 features a bright multi-function LCD display that shows your channel/frequency selection, the remaining battery level and will even tell you whether you are using Alkaline or NiMH batteries.
Utilising patented IrDA technology, the BP6100 offers exceptional 2-way data transfer between the transmitter and receiver.
The BP6100 is incredibly versatile – match it with your choice of optional HELIX lavalier, headset and instrument microphones. There is even a guitar cable available.
At a lightweight 76g, the BP6100 is both functional and elegant. It also features a detachable belt-clip for enhanced flexibility with the wearing position.
If you plan to use rechargeable NiMH batteries, an optional matching battery charger, the HC2 is also available.
HELIX HM221U Lapel Microphone Specifications:
• Polar Pattern: Uni-Directional
• Signal to Noise Ratio: 55 dB
• SPL: 100 dB
• Frequency Response: 70~16KHz
• Impedance: 1200 Ω ± 30% (at 1KHz)
• Sensitivity: -68±3 dB (0 dB = 1 V/microbar)
• Operating Voltage: 1~10 V DC (RL : 2K2 Ω)
• Colour: Beige
• Capsule Housing: Φ5 x 6 mm
• Boom: Φ1 x 190 mm
• Cable: Φ1.5 mm x 1.3 metres
• Connector: TA4F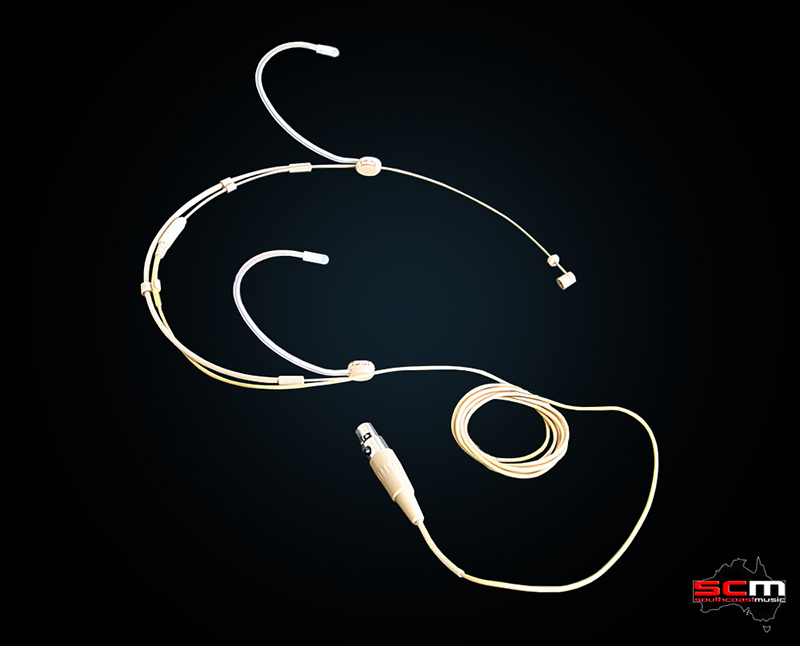 HELIX BP6100 Beltpack Specifications:
• Frequency range: UHF 520-675MHz (3 available bands)
• Switching bandwidth: 25MHz
• Switchable frequency: 100
• 2-way synchronisation: Yes
• RF power output : <35mW**
• Spurious emission: > 60dB below carrier
• Dynamic range: Greater than 110dB
• Display screen: LCD
• T.H.D.: Less than 0.5%
• Peak deviation: ±40KHz
• Antenna: 1/4 wave, whip antenna
• Battery type: 2 x AA Alkaline or (optional) NiMH
• Operating life: 16 hrs (Alkaline)
• Charging function: Yes
• Battery charger: HC2 (Optional)
• Connector: 4-pin mini-XLR type
• Dimensions: H84 x W64 x D23 mm
• Microphone input: Suits TA4F connectors
• Weight: 76g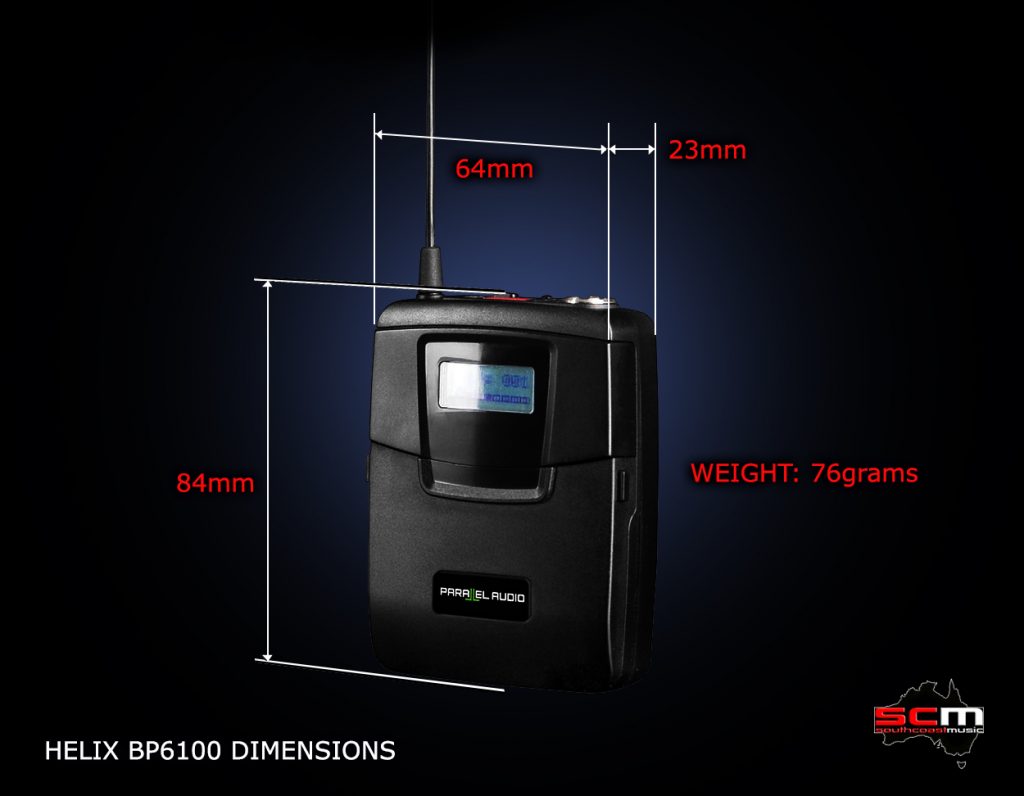 * NOTE: The above specifications are subject to change without prior notice.