CASIO XWH2 STEREO HEADPHONES
W H I T E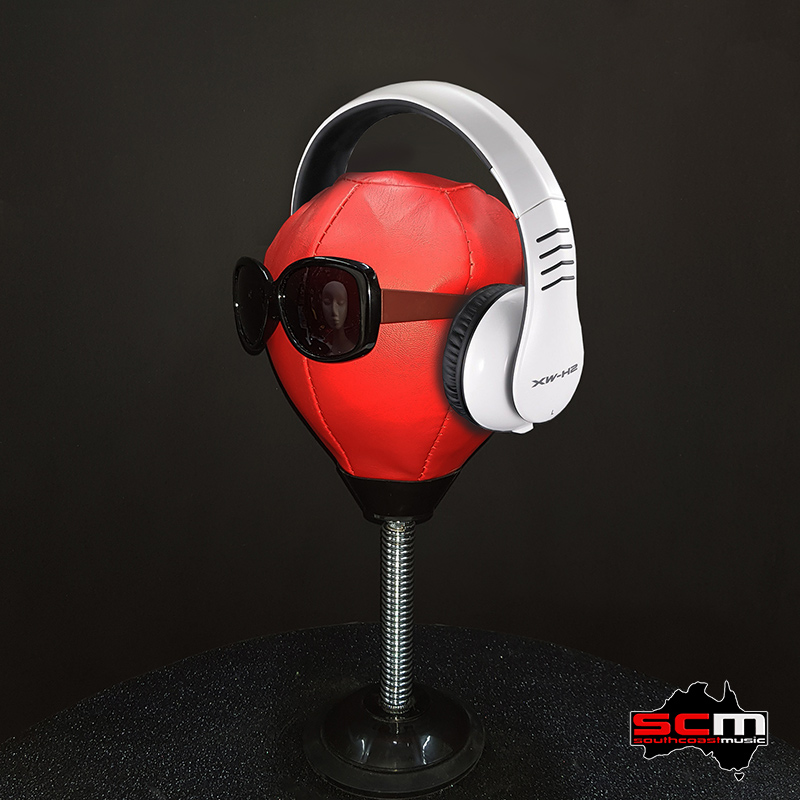 • Excellent Audio Performance
• Encapsulated comfort-fit ear pads
• Detachable, tangle-free flat cable
• Rugged Build Quality
• Comfortable for mixing and listening to music for long periods
• Extremely flexible folding headphone band
Tough, lightweight and reliable, Casio XW series Headphones are high performance headphones.
These lightweight on-ear headphones offer features and performance that are usually the reserve of more expensive brands.
Innovations include a ultra flexible headband and a detachable 1.2m cable with a 3.5mm stereo gold plated connector along with a 6.35mm (¼") stereo adapter.
This same innovation naturally extends to sound quality and the XWH2 headphones offer high quality, full range Hi-fidelity sound.
The encapsulated comfort-fit ear pads house high performance 40mm drivers and deliver balanced audio performance. The bass is tight and punchy, the mids open and focused while the high frequencies are clear and articulate. They are great headphones for simply listening to your favourite music.
The XWH2 headphones have als2 become a favourite with DJs and FOH sound engineers thanks to their robust construction. The break-proof folding headphone band is extremely flexible, letting you mix with just one earpiece. Unlike conventional DJ headphones, the Casio XWH2 headphones utilises earpiece joints to exert counter-pressure to stop them sliding off if you move your head rapidly.
The detachable, tangle-free flat cable is another winning feature. Cables can break – now you need only replace your cable – not your new favourite headphones!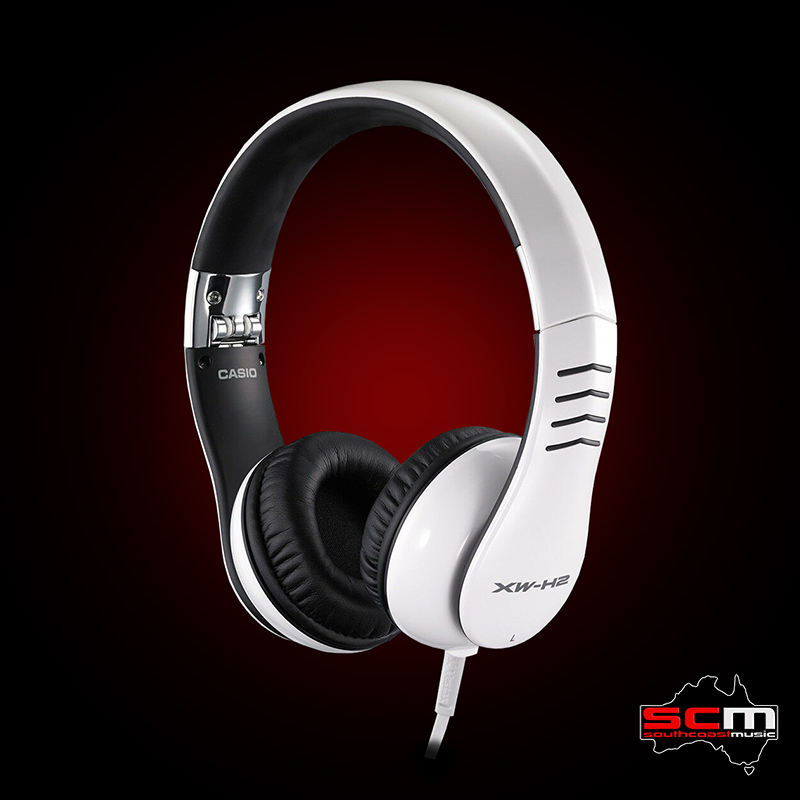 Casio XWH2 Specifications:
• Driver Type: Dynamic Transducer
• Driver Diameter: 40 mm
• Maximum Sound Pressure Level: 103 dB/mW
• Frequency Response: 20 Hz to 20 kHz
• Impedance: 22 Ohms
• Max Input Power: 100 mW
• Cable Length: 1.2m (removable)
• Connector: Gold-plated 3.5mm mini stereo
• Accessories: Gold-plated 6.35mm stereo plug adapter
• Colour: White