VOX amPHONES AMPH-BS BASS Headphone Bass Guitar Amplifier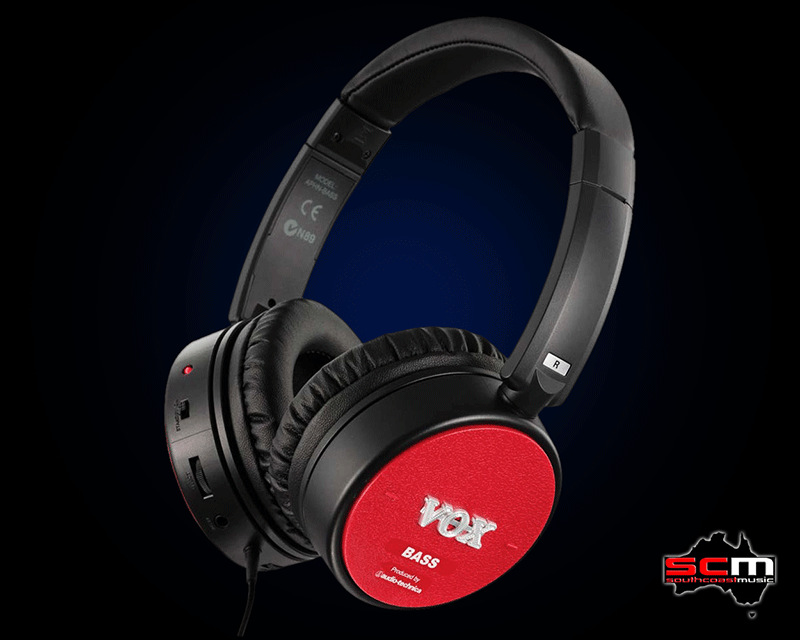 • Quality Headphones made by Audio-Technica, the trusted name in headphones.
• Valve Reactor technology featured in VOX amps, delivering incredibly dynamic amp sounds.
• Totally analogue design that faithfully simulates the circuit response of the original amp .
• New Bassilator circuit that realistically simulates the resonance of the speaker cabinet and floor.
• 6.35mm (1/4″) connector allows easy connection to any guitar or bass.
• When the power is off, the amPhones can be used as conventional headphones that offering the superb sound quality that you would expect from VOX and Audio-Technica.
• AUX input jack lets you jam along with your CD/MP3 player.
Vox created a complete new category of practice and personal amplification with their groundbreaking amPhone series of Headphone Guitar/Bass amplifiers.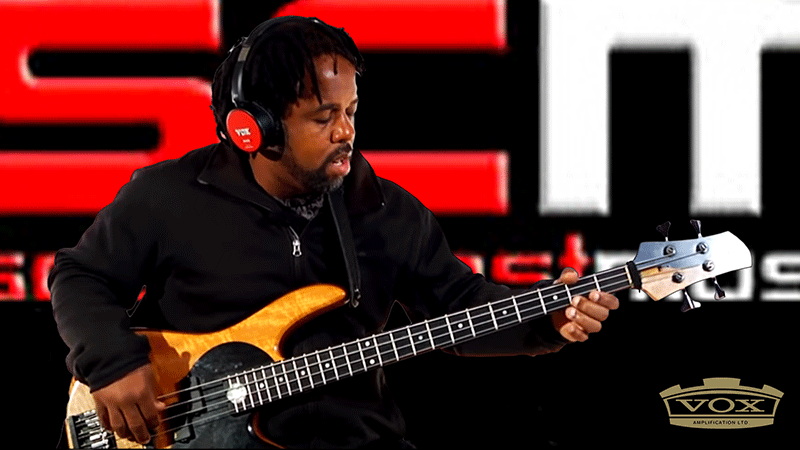 Just plug the amPhones into your instrument and enjoy serious bass sound and superb comfort. amPhones feature headphone technology from Audio-Technica, one of the world's leading headphones manufacturers. These are seriously good headphones and your amPhones can also be used as conventional headphones when the amplifier simulator is switched off. You'll enjoy optimum sound quality and a comfortable fit that will not produce listener fatigue, even during extended listening sessions. Their folding design allows easy portability, and the extension cable and adaptor plug are also included, making these units an excellent choice for their stand-alone headphone functionality.
Connect your bass guitar for some serious personal practice or use them for listening to your favourite music. amPhones are what you need, whether you're practicing by yourself in your room, or listening to your portable audio player on the way to the studio. amPhones are a must-have item for any VOX enthusiast.
The AMPH-BS BASS amPhones models VOX's classic AC100 Bass Amp with a wide-range design to meet the needs of today's modern electric bass players. Featuring a completely analog design, these amPhones faithfully recreate the circuit response of the original amp, and will satisfy even the most critical listener. The Bass version also includes the Bassilator circuit for an enhanced simulated speaker cab experience.
The amPhones BASS also has a built in compressor to add variety to the sound. The sensitivity of the effect is adjustable, giving you sound with superb presence that will bring out the best in your performances.

VOX AmPHONES BASS Specifications
• Output Power: 1.4 v
• Drivers (speakers): 2 x 40mm Drivers
• Guitar Input: 1 x 6.35mm (1/4″) Plug
• AUX Input: 1 x 3.5mm TRS AUX Input
• Output Sound Pressure: 97 dB
• Impedance: 49 Ω
• Playback Frequency Range: 20 Hz – 20 KHz
• Amp controls: Volume, Gain, Tone, Effect, Standby Switch
• BASS Battery life: Approximately 20 hours (Alkaline)
• Dimensions: W195 x D160 x H50 mm (7.68 x 6.30 x 1.97″)
• Weight: 230 g / 8.11 oz (without batteries)
• Cable Length: 1.3m / 4.26′
• Included items: 2 x AAA Batteries (to test product), 3.5mm to 6.35mm Adapter