Audio Technica ATW-T1001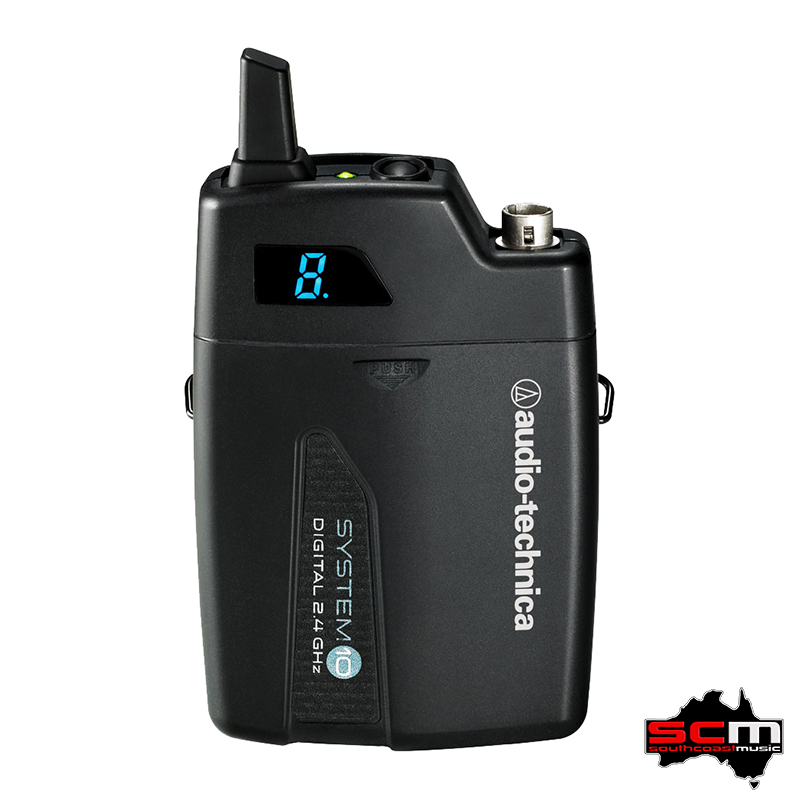 UniPak® body-pack transmitter for System 10/System 10 Pro
• Beltpack transmitter for System 10/System 10 Pro
• Digital 24-bit/48 kHz wireless operation
• 2.4 GHz range – completely free from TV/ 3G interference
• Dual-colour LED power/battery/mute indicator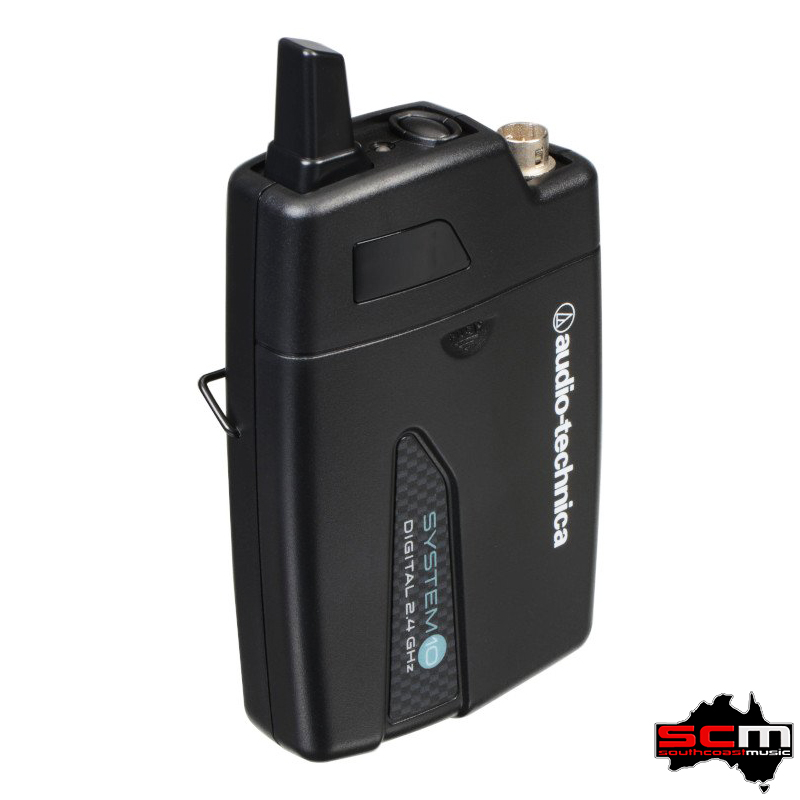 The Audio Technica ATW-T1001 is a belt pack transmitter designed to work with the System 10 and System 10 Pro Digital Wireless receivers. Operating in the 2.4GHz digital spectrum, the belt pack is free from telecommunications and media interference.
The ATW-T1001 offers 24-bit/48 kHz digital wireless operation for the ultimate in sound quality and dependable performance.
Powered by two AA batteries, the beltpack transmitter features a sliding battery compartment cover that also protects the internal controls from being accidentally activated or changed.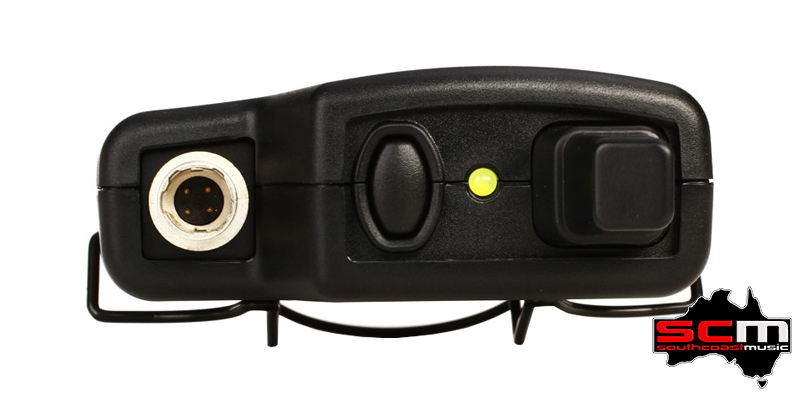 The power/mute button allows the transmitter to be easily and quietly muted or turned on and off in a live performance situation.
The dual-colour power/battery/mute LED indicates real time status of those functions in a simple and clear format.
The ATW-T1001 is equipped with a recessed 4-pin HRS-type locking input connector – compatible with Audio-Technica Headset microphones.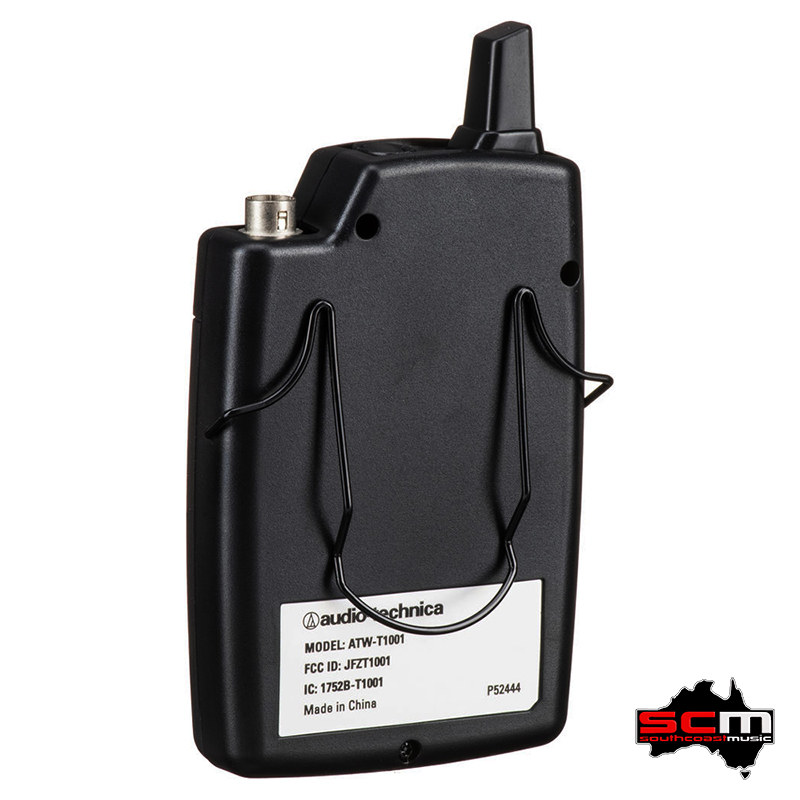 Audio-Technica ATW-T1001 Wireless Beltpack Specifications:
• Configuration: Wireless Transmitter
• Form Factor: Bodypack
• Retaining/Mounting Clip: Lightweight Sprung Steel
• Receiver Compatibility: Audio-Technica System 10 / System 10 Pro
• RF Power Output: 10 mW
• Analog/Digital: Digital
• Transmitter Frequency Range: 2.4 GHz
• Simultaneous Channels: Up to 8 channels
• Operating Range: 30m (100′) Line-of-sight
• Spurious Emissions: Compliant with federal and national regulations
• Battery Type: 2 x 1.5V AA Batteries
• Battery Life: >7 hours (Alkaline) depending on battery type and use pattern
• Dimensions: W70.2mm x H107mm x D24.9mm
• Net Weight: 100 grams without batteries
• Antennae: Integrated
• Connector Type: 4-pin Hirose HRS-Type