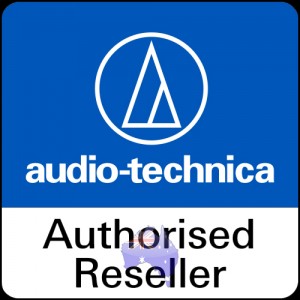 audio-technica ANC9 QuietPoint® active noise cancelling headphones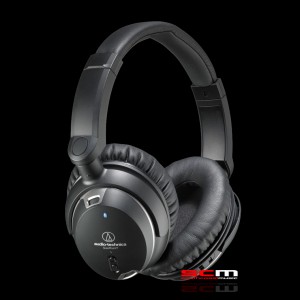 The best noise-cancelling headphones should deliver superb sound, comfortable design and excellent noise-cancelling capabilities. Audio-Technica's  ATH-ANC9 delivers all three in spades. The audio-technica ATNC9s are remarkable noise-blocking headphones that will not only protect your ears from harsh decibels, they will envelope you in a sublime listening experience.
Delivering noise cancellation up to a remarkable 95%, the ATH-ANC9 QuietPoint® headphones feature Audio-Technica's new Tri-Level Cancellation™ technology.
Mode 1: Designed for use on airplanes, trains, buses and cars (as a passenger of course), cuts 95 per cent of environmental noise at 200Hz.
Mode 2, Designed specifically for use in noisy offices or crowded places by targeting the ambient mid-range frequencies cutting 95 per cent at 300Hz.
Mode 3: We describe this as aural nirvana…a pristine, peaceful environment ideal for study which cuts 85 per cent at 200Hz.
Audio-Technica's ATH-ANC9 QuietPoint® headphones feature four miniature microphones, two in each earpiece, that pick up ambient noise and create a sound-cancelling signal that effectively block the unwanted noise. We have tried many different brands and types of noise-cancelling headphones and we are blown away by what audio-technica's Engineers have delivered at this price point.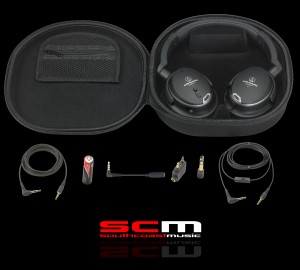 The ATH-ANC9 headphones also offer a cable with an inline microphone and controller for answering calls and controlling music. The mic and controller support select products, including iPhones, iPads, and many iPods. The microphone has an omnidirectional pickup pattern and it is designed for crisp intelligibility, so your voice will be clearly transmitted without having to speak directly into the mic.
These headphones are designed to offer you crystal-clear sound that makes Audio-Technica the choice of leading artists worldwide. Wherever you happen to find yourself—in the comfort of your living room, in a noisy office, or settling in for a long flight—there is no better way to experience audio or immerse yourself in a peaceful environment.
Lithium batteries are recommended to make the ANC9 last longer. The ANC9 battery life with alkalines is long enough (25+ hours), but with a lithium battery the ANC9 can last up to a massive 35 hours.
audio-technica ANC9 QuietPoint® active noise cancelling headphones
DELIVERY WITH TRACKING IS INCLUDED IN OUR PRICE!