XD to Smart Media Card Adapter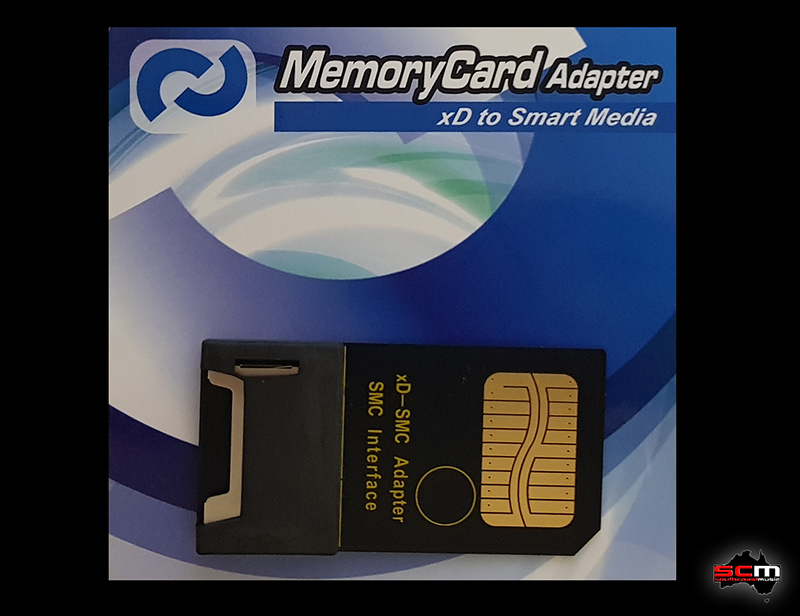 NOS Very Rare!
Brand New & Unused
Original Blister Packaging
SmartMedia was a flash memory card standard developed by Japanese Electronics giant Toshiba.
SmartMedia Cards were used in a wide variety of applications from cameras to electronic musical instruments manufactured by companies such as Casio and Roland.
SmartMedia cards were eventually phased out in favour of the smaller and higher capacity XD cards.
xD stands for eXtreme Digital and xD cards were manufactured with capacities of 16 MB up to 2 GB. The standard was phased out in the late 2000s in favour of the SD card, which had been its primary competitor.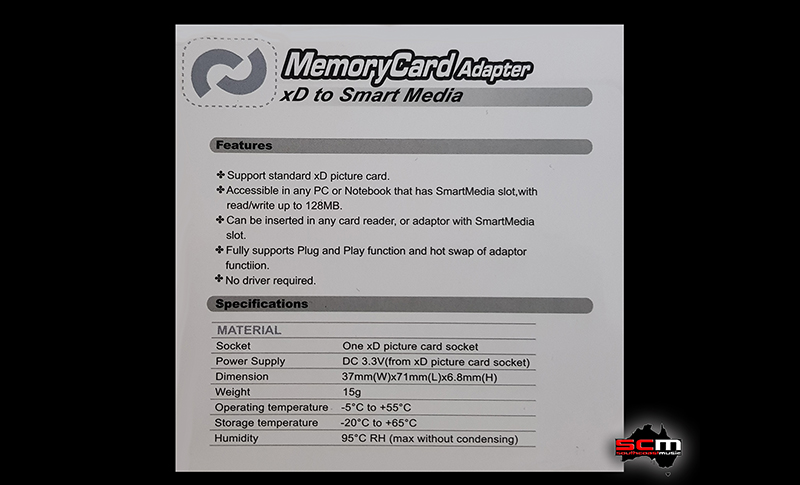 There are still many people that own equipment that utilise SmartMedia and xD card storage. While xD cards are more readily available, there is still a latent need for SmartMedia card storage devices.
We have a small number of brand new xD to SmartMedia card adapters available for sale. We purchased these brand new from the Australian Casio EMI (Electronic Music Importer) distributor in 2007 as they were the state of the art compact storage medium of the day.
If you have been looking for something that will allow you to use an xD card in your SmartMedia device – this is it.
These are brand new, unused and in their original packaging.