VOX amPlug AP2-CL CLEAN
ELECTRIC GUITAR HEADPHONE AMPLIFIER

amPlug 2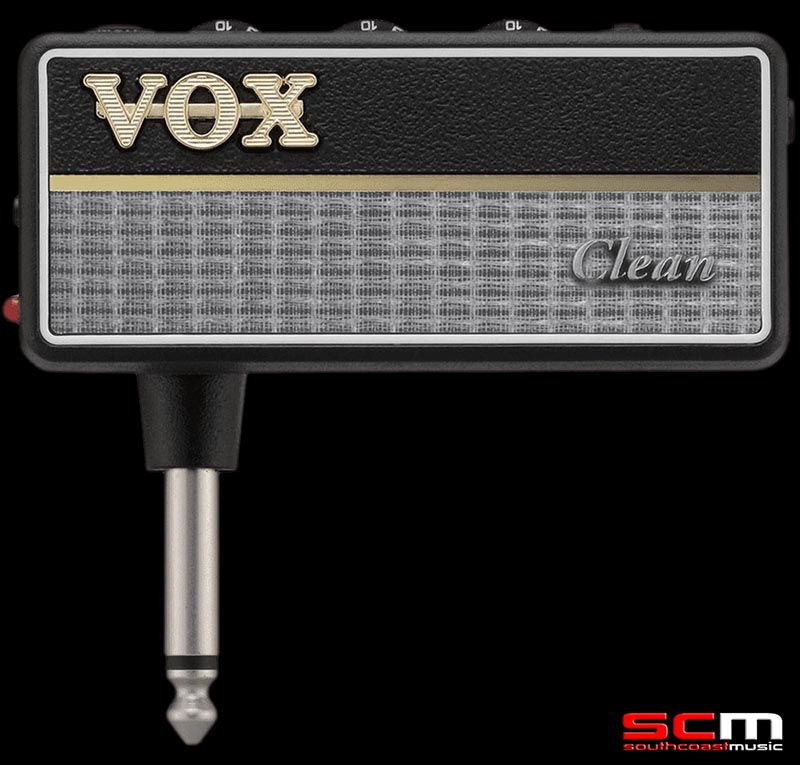 The VOX amPlug 2 is a compact headphone amplifier that plugs directly into your guitar, for silent performance and practising.
This is the Clean model, delivering fat, boutique inspired clean sounds.
With amPlug 2, the crucial analog circuit has been drastically improved and now provides multi-effect functionality with 3 different effects that include chorus, reverb and delay.
A foldable plug mechanism that rotates 180 degrees and an auto power-off function are additional features that contribute significantly to improved convenience and ease of use.
The VOX amPlug is the simplest way to get serious sound; occupying virtually no space, it's an ideal choice for any guitarist.
Portable headphone amp for guitar
Onboard effects: Chorus, Delay and Reverb
Foldable plug mechanism that rotates 180 degrees to fit any guitar
Auto power-off function to save battery life
Up to 17 hours of battery life with AAA alkaline batteries
For more information, please visit the VOX amps website.