VALENCIA TUV1 CLIP-ON CHROMATIC TUNER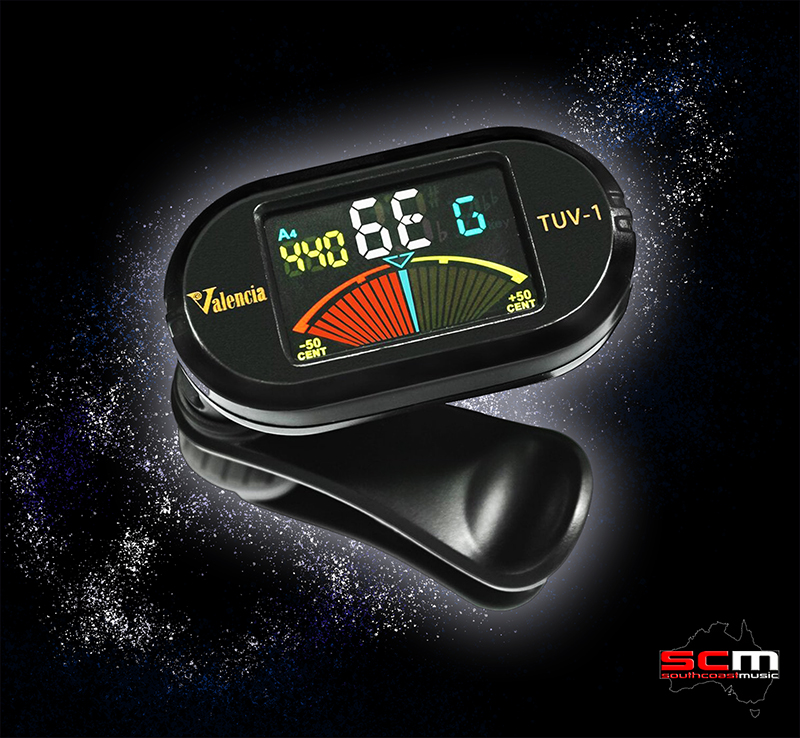 • Backlit Colour Display
• Suitable for String, Brass and Wind Instruments
• Easy-Adjust Swivel Clamp
• Uses 3V Battery (Included)
• One Year Warranty
The Valencia Chromatic compact clip-on tuner is accurate and easy to use.
Its compact size and easily-adjusted swivel clamp makes it the perfect tuner for all string, wind and brass instruments – for accurate tuning in any environment.
The built-in sensor picks up vibration from the instrument which is converted to pitch, showing up as a musical note on the bright, colour LCD liquid crystal display for easy viewing in any light. There are also various modes to help you tune different instruments. The modes include:
• C – Chromatic
• V – Violin and Mandolin
• G – Guitar
• B – Bass Guitar
• U – Ukulele
• Eb – Alto Sax
Battery included.
We use them in our retail store and workshop – highly recommended!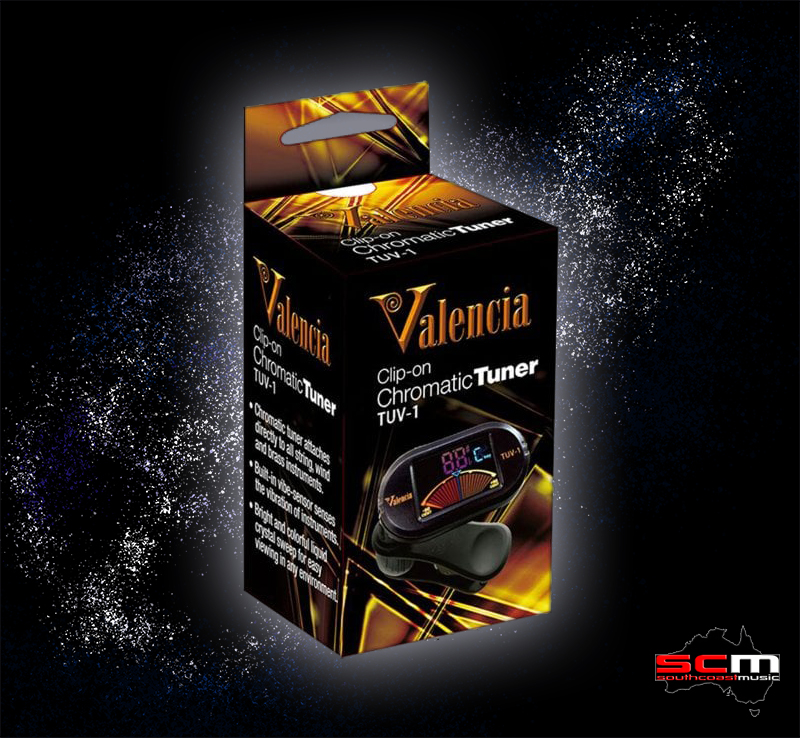 VALENCIA TUV1 CHROMATIC TUNER SPECIFICATIONS:
• Battery: 3V Lithium (included)
• Detection range: A0-C8 A4
• Range: 430Hz-450Hz
• Size: 53.7 x 31 x 12.55mm
• Weight: 50g
• Warranty: One Year