Snark WSN5X Clip-on Chromatic Tuner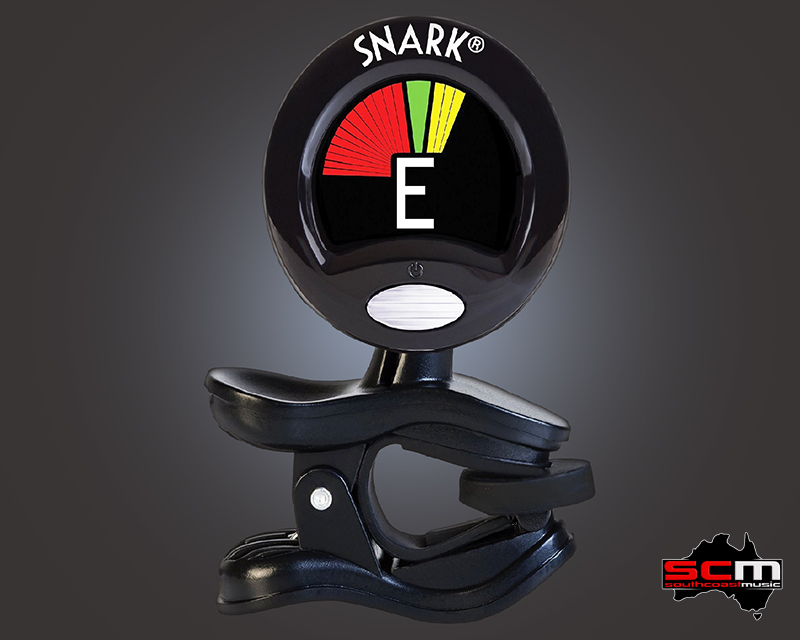 SNARK are renowned for their accurate and rugged clip-on tuners. The WSN5X is a chromatic clip–on tuner. The SNARK WSN5X features a high resolution, full colour LCD needle display screen that is easy to read on even the darkest stage.
Snark's new super-fast silicon chip means that you can tune your instrument with astonishing accuracy.
The SNARK WSN5X is the ideal tuner for your:
• Guitar
• Bass Guitar
• Ukulele
• Violin
• Viola, Cello, Double Bass (use chromatic mode)
• Mandolin (uses the same setting as violin)
• Banjo (use chromatic mode for G D G B D)
• Bouzuoki, Oud, Balalaika and more! (using the chromatic mode)
• Simply staying in tune!
Tuning is easy – simply attach the SNARK WSN5X to your instrument and choose your display mode. Pluck the string you want to tune and the screen will display the note being played: RED indicates flat; YELLOW – sharp; GREEN – in tune.
An energy efficient Power Save and Auto Off feature switches the tuner off automatically after a few minutes of non-use.
A CR2032 battery is included along with clear, written instructions. Black.
SARK WSN5X Features:
• Improved faster integrated silicon chip
• New brighter, full colour display
• May be placed anywhere on front or back on headstock (no dead spots)
• Display rotates 360 degrees (works for right or left handed players)
• Secure "stay put" Clip
• Power Save / Auto Off feature
• CR2032 Battery Included
• Written Instructions Included
• One Year Warranty