TC Electronic Helix Phaser True Bypass Phase Guitar FX Pedal
Enter the Helix
No, you're not hallucinating, the Helix Phaser has finally landed and it's ready to take your tone to new inspiring heights with all the massive mind-bending swooshes and swirly goodness you could possibly desire. But be warned! Once you turn this pedal on, you may never want to turn it off again.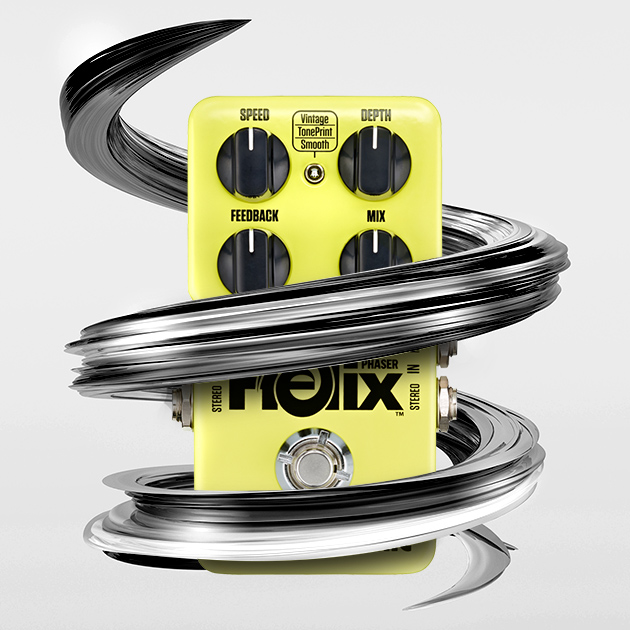 Total Tonal Awesomeness
Countless guitarists throughout history have sworn by phasers as their secret tone weapon. This effect has helped define countless legendary records within the world of pop, rock, metal and indie and once you kick in your own Helix Phaser, you'll know why!
With its extensive set of controls, the Helix Phaser enables you to dial in everything from vibrant vintage-sounding Gilmour swirls, big and bold Van Halen sweeps to more modern phaser tones a'la Smashing Pumpkins and Radiohead. Add True Bypass and Analog-Dry-Through to the mix and you have your new favourite sonic drug.
Waves of Versatility
You know that TC Electronic can't release anything without putting that certain TC twist on it. Rather than making a simple set-it-and-forget-it phaser, they went ahead and created the most flexible and versatile phaser ever. Everything from subtle sweeps to massive sonic bends are here – straight out of the box. Connect it up to the free TonePrint Editor and all that's left to say is HOLY MOTHER OF TONE! Tone-tweaking paradise awaits, with only the sky and your imagination as the limit.
TonePrint
As if the freedom to completely create your own dream phaser from the ground up via the TonePrint Editor wasn"t enough, you ll also get instant access to amazing recreations of some of the most legendary phaser units ever.
There are also custom-tuned phaser sounds created by some of music's finest via the free TonePrint App for Android and iOS. Now this may sound trippy, but trust us, it works! You just have to beam it to believe it!
True to Tone
With optimised headroom, True Bypass or Buffered Bypass switch and Kill-Dry on/off, this pedal guarantees optimal tonal integrity and zero loss of tone. And, no matter if the pedal is on or off – your precious dry sound is always passed through the pedal unharmed in all of it's pure analog glory due to an Analog-Dry-Through.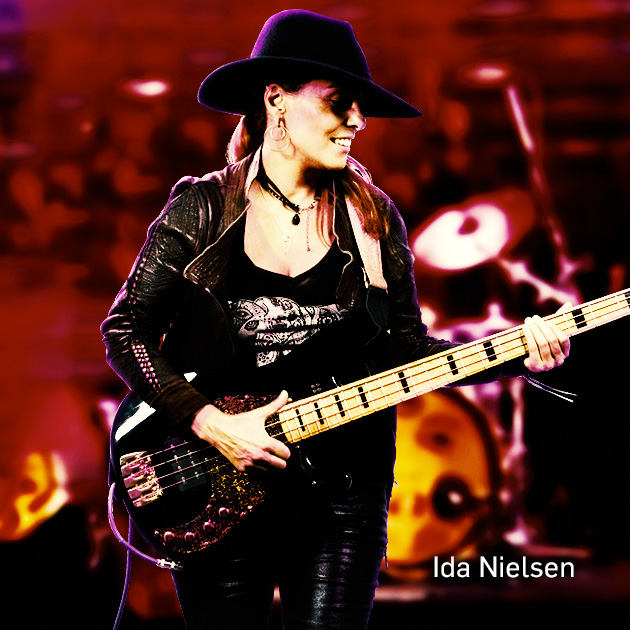 Backstage Pass – All Access
Helix Phaser was made to inspire so let's dive in to the features that'll take your tone from plain to plain out rocking!
Feedback
Turn this dial for a more pronounced and resonant phaser effect and get ready to feel the feedback!
Speed
From slow, evolving sweeps to fast, pulsating spins. It's all there and then some! Just turn this knob and decide how fast you want to go.
Mini-Toggle
Want your phaser tones gritty and swooshy, or maybe a little more smooth and rounded?
Flip the mini-toggle and choose your style. Set it in the middle and activate the TonePrint functionality for your own custom-made phaser sound.
Depth
Want to tame those sweeps a little? Or maybe go for a full on psychedelic-fest? Turn this dial and find your personal sweet spot.
Mix
This controls the overall mix between your dry sound and the phaser effect. Crank it if you want to be heard, or dial it back if you like your phaser tones extreme but low in the mix.
True Bypass
Helix Phaser was made to let the "you" in your playing shine through. Its True Bypass design ensures zero tone coloration, letting your tone shine through with no loss of high-end.
Analog-Dry-Through
Helix Phaser always lets your original sound pass without ever converting it to digital, keeping every nuance in your tone intact with zero latency.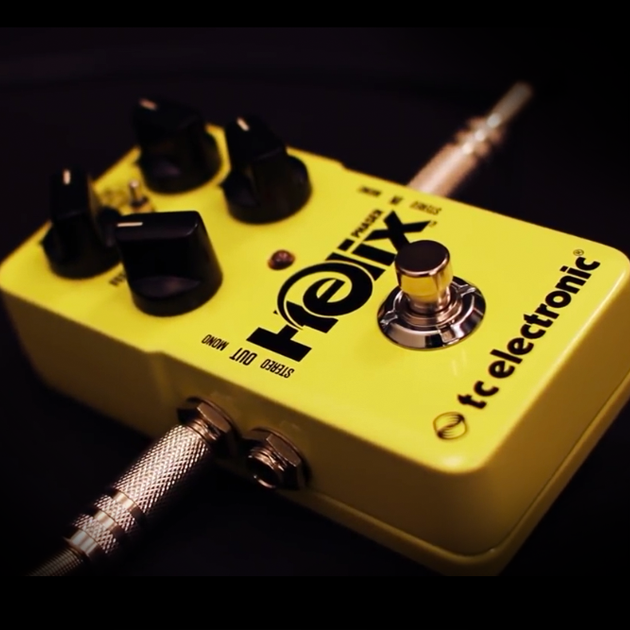 TC Electronic Helix Phaser's Resume
• Expansive range of high-quality phaser tones
• TonePrint enabled – for a world of signature and customisable effects
• Stereo in & out – for added flexibility to your set-up
• True Bypass
• Compact Design
• 9V/100mA
• High quality components
• Road-ready design