SPONGEBOB SQUAREPANTS
PERCUSSION SHAKER PACK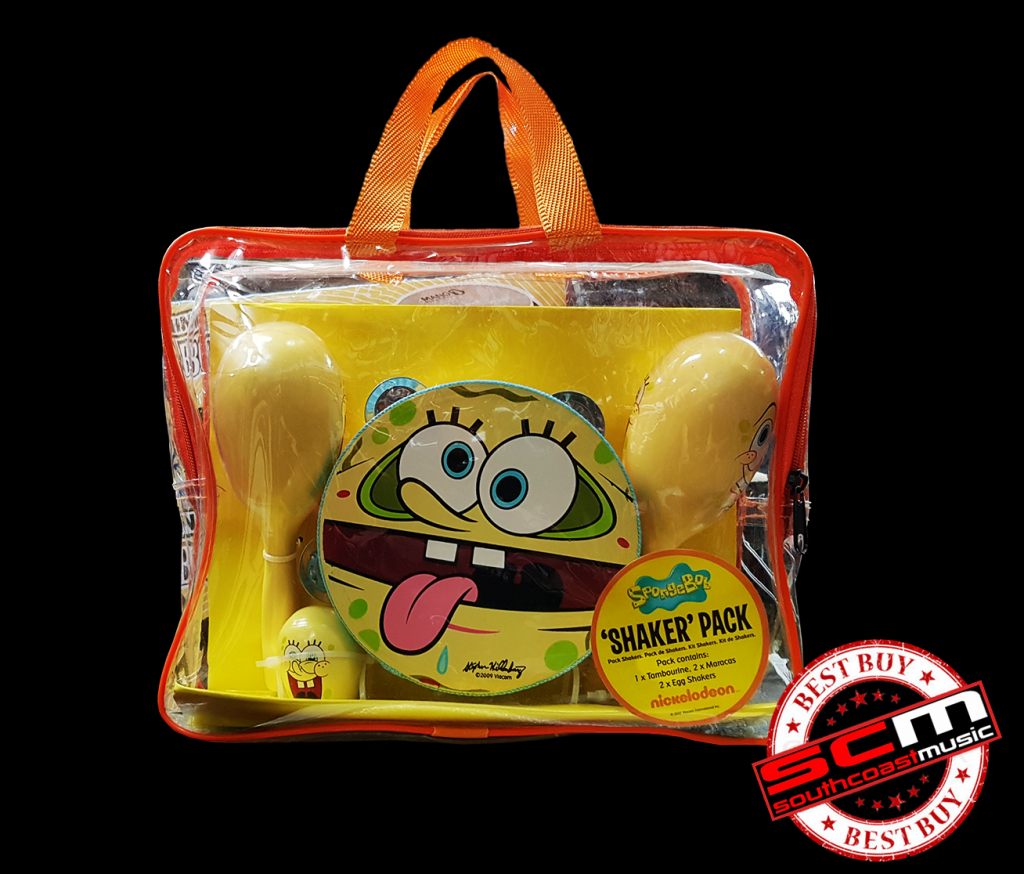 Who lives in a pineapple under the sea? Sponge Bob Square Pants of course!.
Absorbent and yellow and porous is he. Sponge Bob Square Pants…that's right, your favourite cartoon character now has a range of officially licenced musical instruments, each designed to introduce children and fun loving adults to the joys of playing music.
Featuring brightly coloured Spongebob Squarepants inspired graphics, this shaker pack features a water-resistant zippered plastic carry bag and contains a Tambourine with jingles, a pair of Maracas and two Egg Shakers.
This sure promises to be a whole lot of fun!
This fabulous package features all the great Spongebob graphics and colours – kids will love them!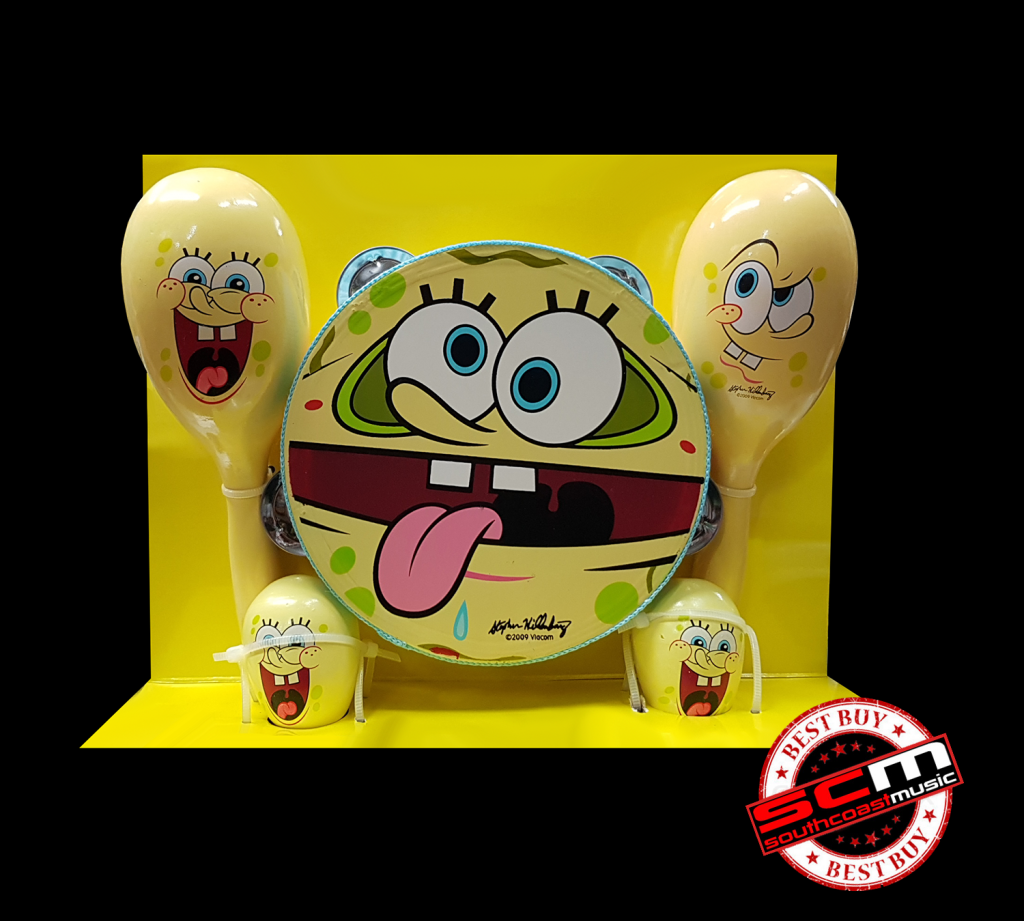 SpongeBob SquarePants Shaker Pack contents:
Spongebob Tambourine with Jingles
Pair of Spongebob Maracas
Pair of Spongebob Egg Shakers
Zippered see-thru Spongebob Carry Bag
CHECK OUT THE REST OF THE SPONGEBOB SQUAREPANTS RANGE BY CLICKING ON THE IMAGE BELOW!