SEIKO
SEIKO DM100BE DIGITAL METRONOME
• Multi-function Digital Metronome
• Tap/Tempo Function
• Highly Visual Tempo Indicator with Five LEDs
• High Quality Sound From a Dynamic Speaker
• Earphone/Audio output
Seiko are the leaders in time management…that's a fact!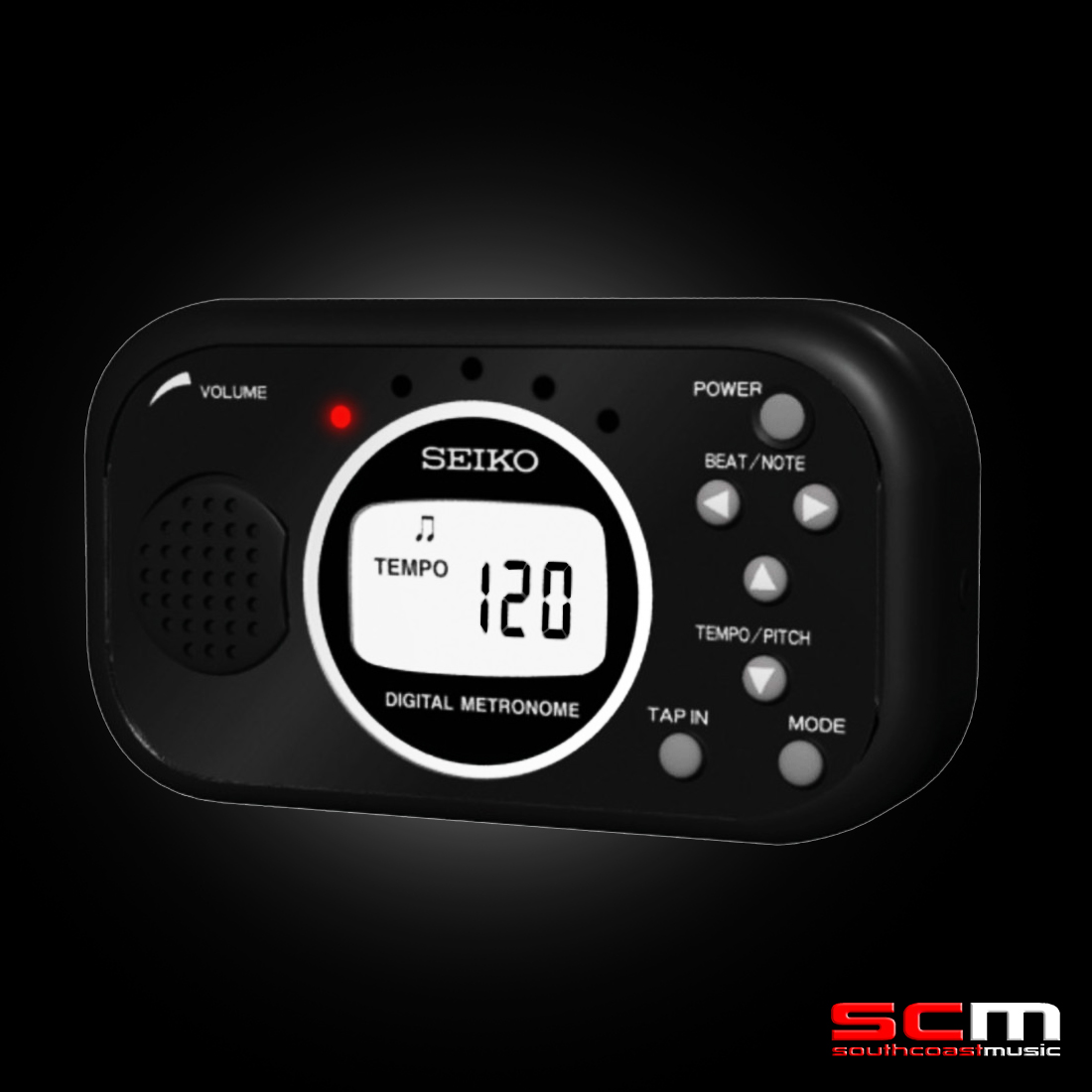 The SEIKO DM100 BE Digital Metronome is a fantastic metronome – ask someone that already owns one or check out the online reviews – you will be amazed!
This compact yet powerful metronome is perfect for any situation where music and/or dance needs to be performed at the correct tempo. The Tempo range is wide – from 30 to 250bpm (221 Steps) as is the beat range.
There is a built-in dynamic speaker with a volume control for the sound of the click. If you require the sound of the click tempo to be louder you have the option of using the earphone/audio output. You can connect an earpiece for personal use or connect the DM100BE to an external amplifier, mixer etc. This feature makes the DM100BE perfect for band rehearsals and recording.
There are also 5 bright LEDs that display the selected tempo, making this metronome particularly suitable for on-stage use.
The DM100BE also has a tap-in TAP/Tempo function that lets you input the tempo of any song by simply tapping it into the metronome.
SEIKO have cleverly built a slot into the rear of the DM100BE that allows you to simply slide it easily onto the shelf of most music stands. There is also a hole for attaching a strap should you want to hand the DM100BE around your neck. For desktop and similar duties, there is a pull out stand as well.
This is a great metronome and its ready to be used in a wide range of situations. SEIKO really are the Time Lords and they have backed the DM100BE up with an Australia-wide two year warranty!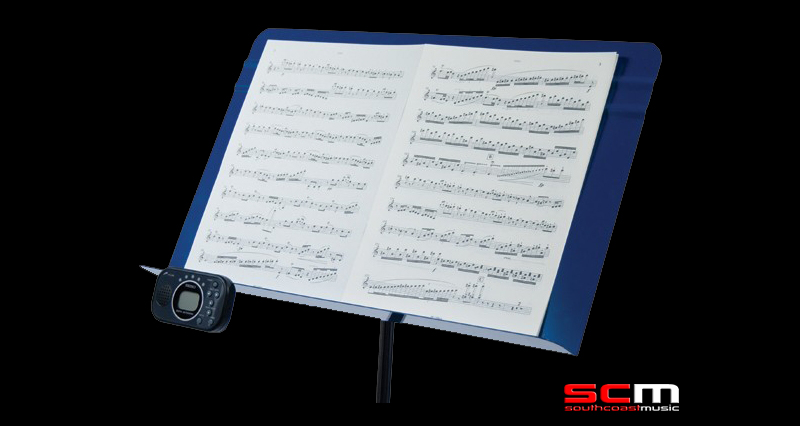 SEIKO DM100-BE METRONOME FEATURES
• Slot in rear to fit and slide easily onto a music stand
• TAP Tempo function
• Built-in Stand
• Highly visual Five LED tempo indicator
• Multi-function digital metronome with tap function
• High quality sound from a dynamic speaker
• Memory back up
• Auto power off
• Volume control
• Earphone/Audio Output
• Tempo Range: 30 – 250 (221 Steps)
• Beat types: 0, 1, 2, 3, 4, 5, 6, 7
• Sound Generation: C4 – B4, A4=410 – 450Hz
• Two Year Warranty