skype – iChat – Zoom – Google Talk – ooVoo – whatsapp – facetime – podcast – broadcast – recording
E N H A N C E   Y O U R   O N L I N E   V O C A L   P R E S E N C E !

M X L   P R O F E S S I O N A L   A U D I O   P R O D U C T S
MXL TEMPO USB MICROPHONE KIT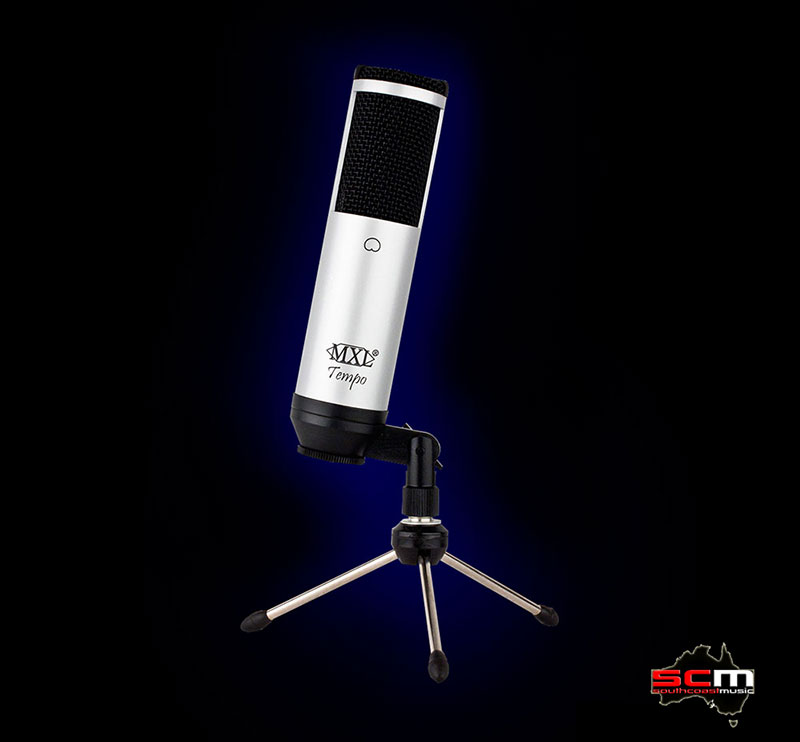 The MXL Tempo gives you superb performance, portability and value in a USB microphone. A true condenser microphone with easy USB plug and play connectivity, the MXL Tempo is a perfect match for any Mac® or PC. It has a high-fidelity headphone jack for latency-free monitoring and a slim design for making recordings on the go a breeze.
We have been inundated with requests for USB microphones and if you have been searching for the perfect USB microphone for your PC, Mac or iPad, then you need look no further than this professional MXL Tempo USB Condenser Microphone. Everything you need to get started is in the box – the MXL Tempo USB microphone, one USB 2.0 high speed cable, a Tripod stand, a hard mount mic stand adapter and owner's manual.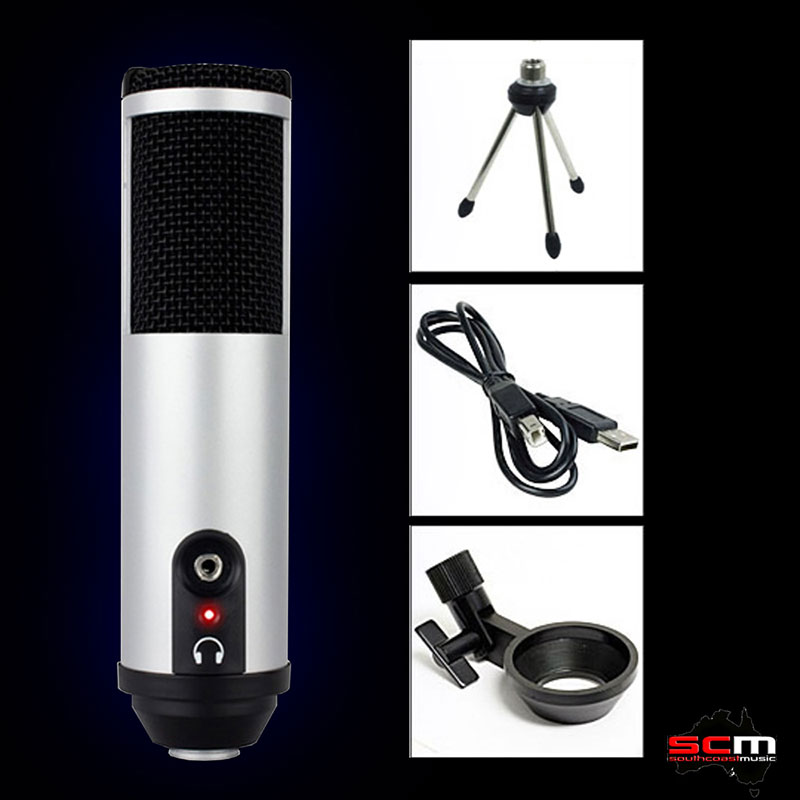 • USB 2.0 Powered Cardioid Condenser Microphone
• Mac and PC Compatible NO Drivers Required
• High-fidelity Headphone Jack for Monitoring
• Ideal for Vocals, Podcasts and Video Chats
• Record Musical Instruments and Vocals on the Go
The MXL Tempo is the ideal USB Microphone for recording your Vocals, Podcasting and Music. The Tempo works beautifully with Music Software and Online Web Chat Programs, including Skype, Facetime, iChat, Zoom, Google Talk and ooVoo.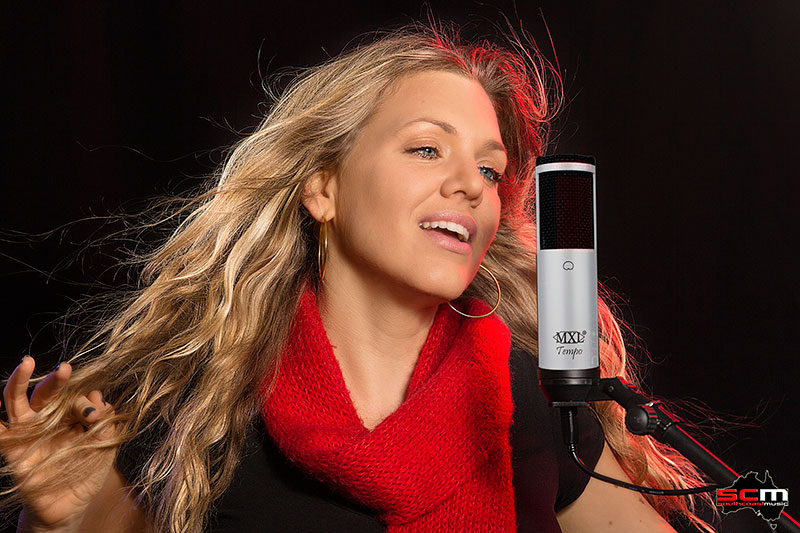 The Tempo USB Microphone comes complete with a Tripod Stand, a Hard Mount Mic Stand Adapter and USB 2.0 High Speed Cable making it the ideal choice as a Desktop Microphone.
The Tripod Stand is lightweight, extremely sturdy and more than strong enough to support the Tempo. The Mic Stand Adapter allows you to easily adjust and set the perfect angle of the microphone for recording.
The included High Speed USB 2.0 Cable enables you to connect directly to your PC or Mac for immediate use. Later Mac products and iPads will however require an adapter.
A stereo headphone jack is featured on the back of the microphone. This important feature allows you to monitor the audio signal of the mic and listen to audio being played back from your device.
Lightweight and extremely portable, the MXL Tempo is also well suited for use when travelling making it ideal for students and business use.
The build quality is impressive and the appearance of the Tempo is truly professional. It follows then that the sound quality of this USB Microphone is equally impressive, particularly when using the microphone for webchat and vocal recording.
Overall, the MXL Tempo USB Microphone ticks all the boxes in terms of appearance, sound quality and price.

MXL TEMPO USB MICROPHONE – WHAT'S IN THE BOX
• One MXL Tempo USB microphone
• USB 2.0 high speed cable
• Tripod stand
• Hard mount mic stand adapter
• Owner's manual
MXL TEMPO USB MICROPHONE SPECIFICATIONS
• Microphone Type: USB Condenser Microphone
• Polar Pattern: Cardioid
• Frequency Response: 40 Hz – 18kHz
• Sampling Rate: 44.1kHz – 48kHz
• USB Compatibility: USB 1.1 and USB 2.0
• A/D Converter: 16-bit Delta Sigma with THD%N – 0.01%
• Output: 3.5mm (1/8″) Headphone Jack / USB
• Sensitivity: -47 dB re 1 v/Pa
• Internal Wiring: Mogami
• Power Requirements: USB powered
• Compatibility: Windows and Mac® OS
• Size: 47mm X 190mm / 1.85″ X 7.5″
• Weight: 280g / 0.65 lbs
• Body Material: Diecast Alloy
• Body Finish: Silver/Black
• Warranty: Two Years
If any problems arise with your order, please contact us immediately so that we may assist you.