Oakridge 146/557 Open Back Bluegrass Banjo Twin Rods Premium Build Superb Sound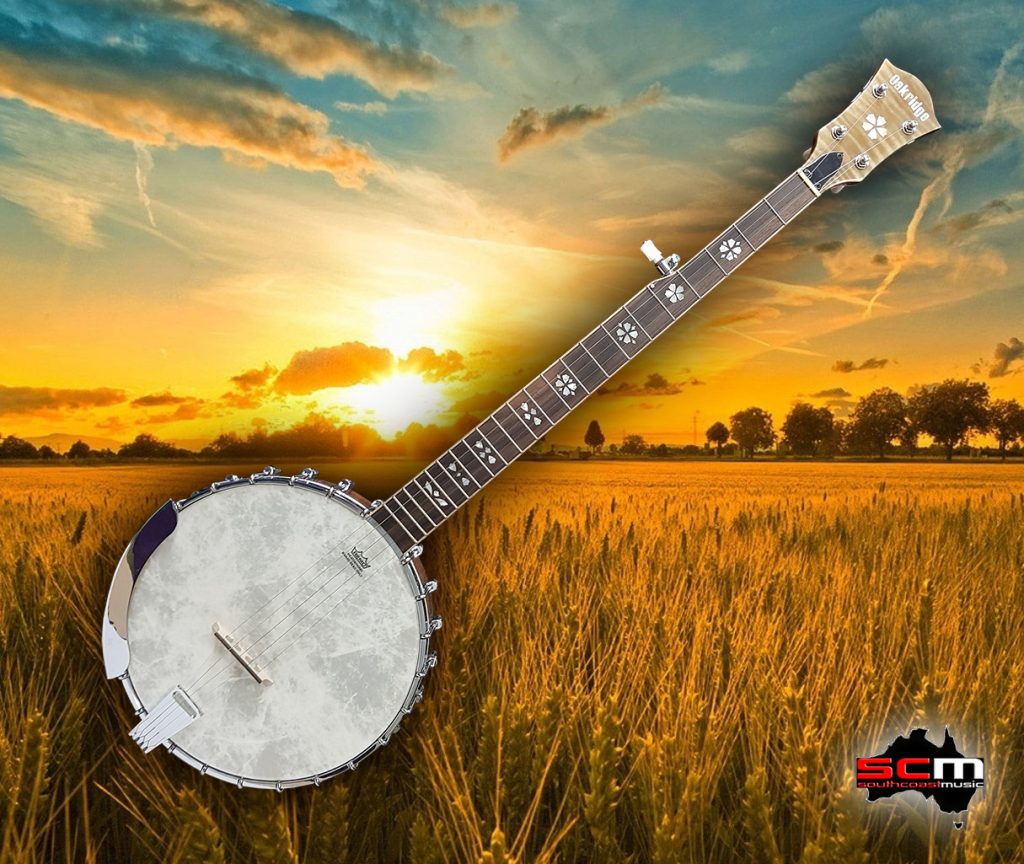 Oakridge is one of the most respected Bluegrass and Roots instrument brands in Australia.
With thousands of instruments sold from beginner to pro, Oakridge quality has stood the test of time and brought the joy of the American Bluegrass and Folk tradition to all.
This is the 146/557 Open Back banjo.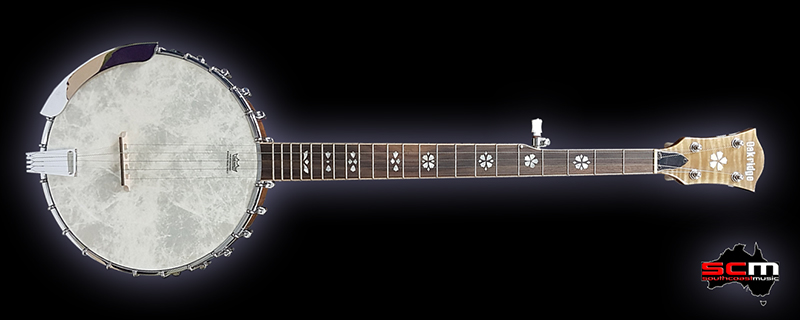 A premium hand crafted instrument, this Open-back Banjo features a Walnut Rim with a rolled Brass tone ring. The 24 chrome plated brackets allow for precise tuning of the Remo Weatherking Head. The brackets also add mass to the rim resulting in a bigger tone. There is also a chrome plated armrest for player comfort. The dual co-ordinator rods add mass and stability.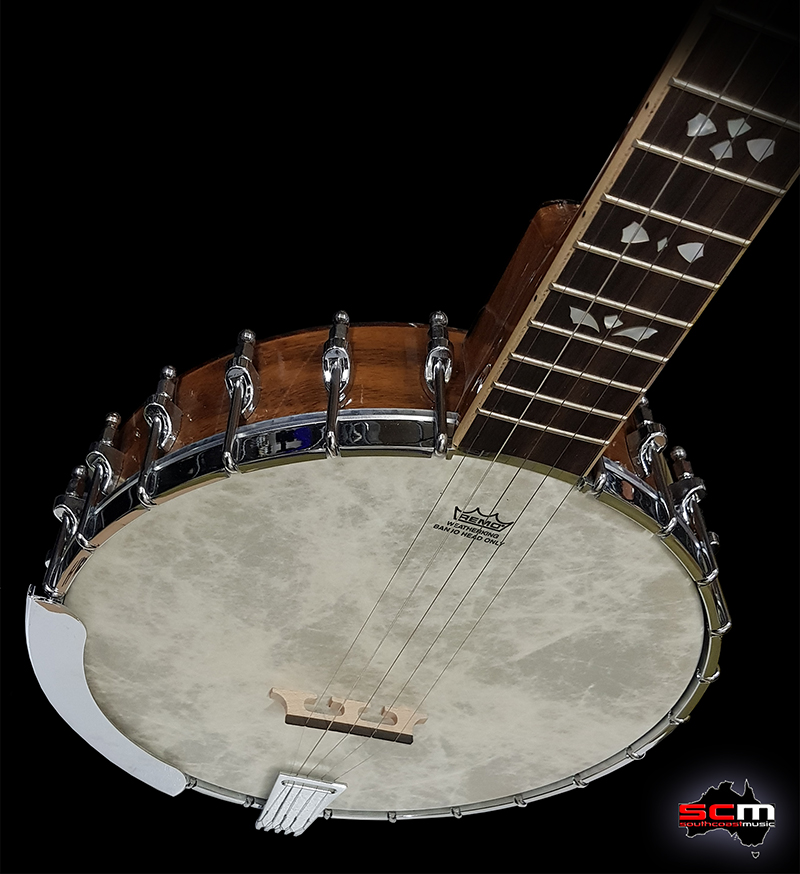 A Maple stripe has been set into the back of the Walnut neck adding strength and beauty, the Rosewood fingerboard is fully bound and features Pearl inlays with a floral motif. The Flame Maple veneer on the face of the headstock is another example of the class of this Banjo.
As would be expected with an instrument of this calibre, Planetary tuners and a geared 5th peg provide smooth and accurate tuning.
The banjo tailpiece plays a very important role in the tone and volume of the banjo. Its prime function is to anchor your strings. Its secondary function is to angle your strings to exert maximum pressure on the bridge in order that the bridge transmits sound into the banjo head which the Oakridge does admirably.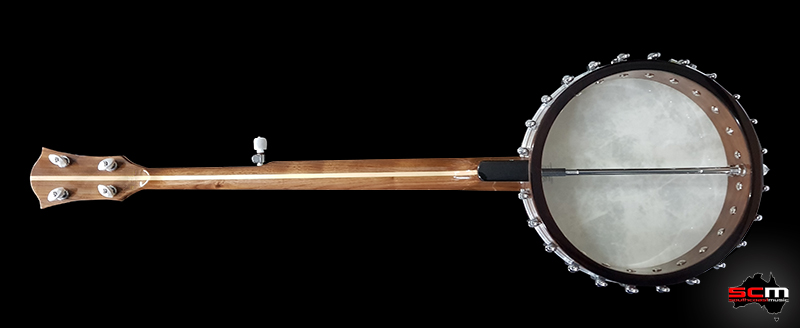 This banjo has all the attributes that constitute a premium instrument and we complete the package with our Pro-SCM setup.
Our Pro-SCM setup attends to all facets that enhance the playability of your Banjo including:
• Hand Rolling the Fret ends
• Checking and hand polishing the frets
• Oiling and Conditioning the fretboard
• Tuning the Head
• Adjusting the height of the nut
• Ensuring correct string tension over the bridge to enhance tone and volume
• Adjusting the Co-rordinator rods and truss rod as required
• Checking and adjusting the tuners to correct tension
The Oakridge 146/557 is a beautiful instrument – we have a limited number available for sale.