MXR Carbon Copy Bright Analog Delay Pedal Limited Edition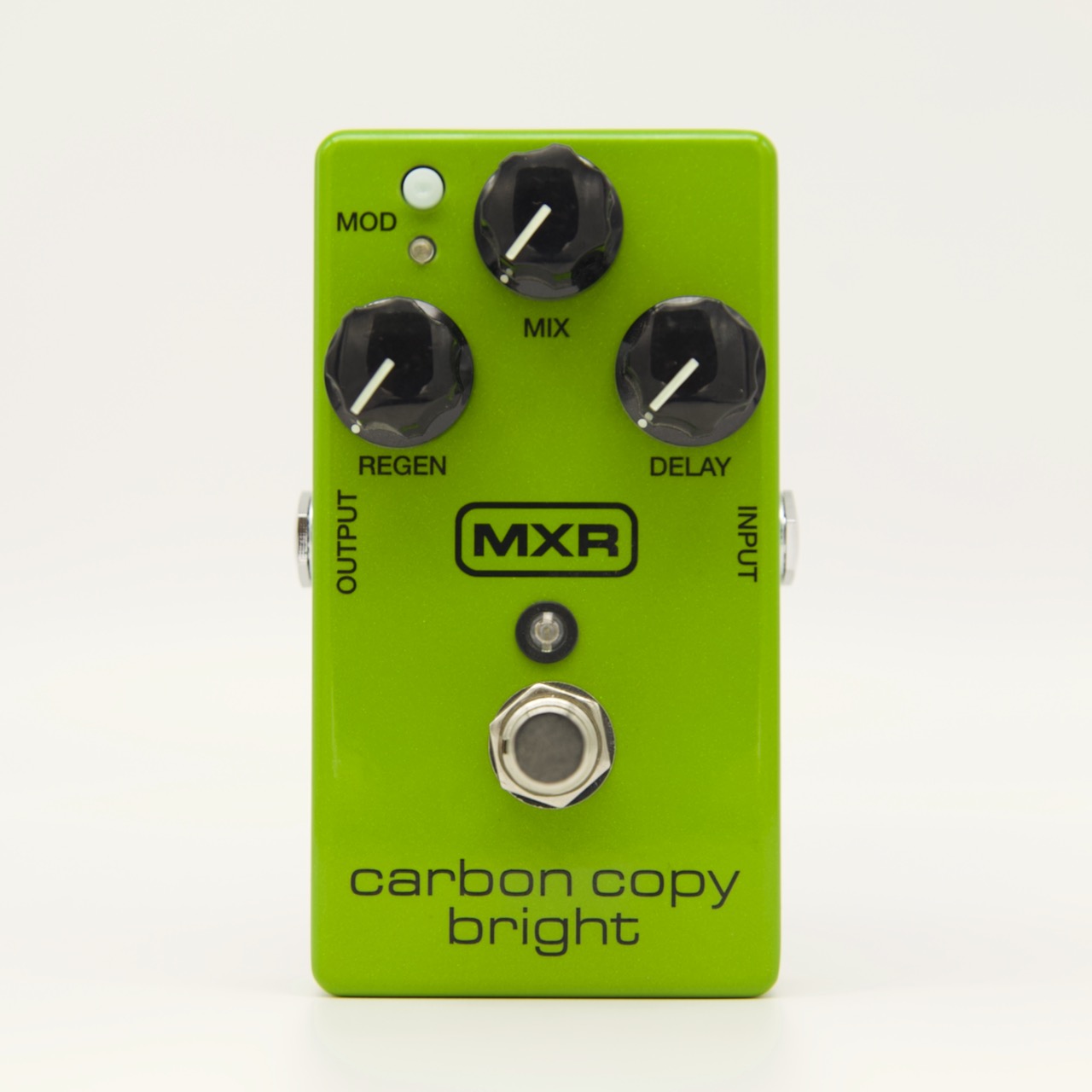 Since its release the original Carbon Copy has been a consistently popular pedal across the musical world. The darkness inherent in the Carbon Copy circuit soon led players to ask for the same fantastic tone, but with a brighter edge. MXR heard those pleas, and set about the creation of the Carbon Copy Bright . . . but only as a limited edition model!
The quest for great tone took more than four years, and involved many revisions and a great deal of "try and try again". MXR threw a lot of time and effort into making this bright, shiny new delay that has a sound that's sure to cut through even the heaviest mix.
The basic build of the original Carbon Copy pedal remains unchanged. If you're familiar with its tone but want a more "vocal-like" sound than the original, this is for you. The Carbon Copy Bright certainly blurs the lines between vintage analog BBD chips and brighter vintage tape delays which makes it a worthy addition to any pedalboard.
With 600 milliseconds of delay time, an enhanced frequency range, vibrant delay path and true bypass switching the future is bright….. the future is…. green? yeah I think that's how the saying goes.
Here's what MXR had to say about this amazing pedal . . .
Get the world's bestselling delay pedal in a brand new flavour. Equipped with the exact same features and functions as the standard version, the Carbon Copy Bright Analogue Delay has been specially tuned with a sweetened top end to deliver a bright, crisp delay sound.
MXR Carbon Copy Bright Specifications:
• Rich, all-analogue delay
• Specially tuned for a brighter sound
• Up to 600 milliseconds of delay time
• Modulation controls emulate tape echo tones
• Bucket-brigade technology
• Limited Edition