MICKER PRO Handheld Microphone with Built In Speaker – Handheld Portable PA System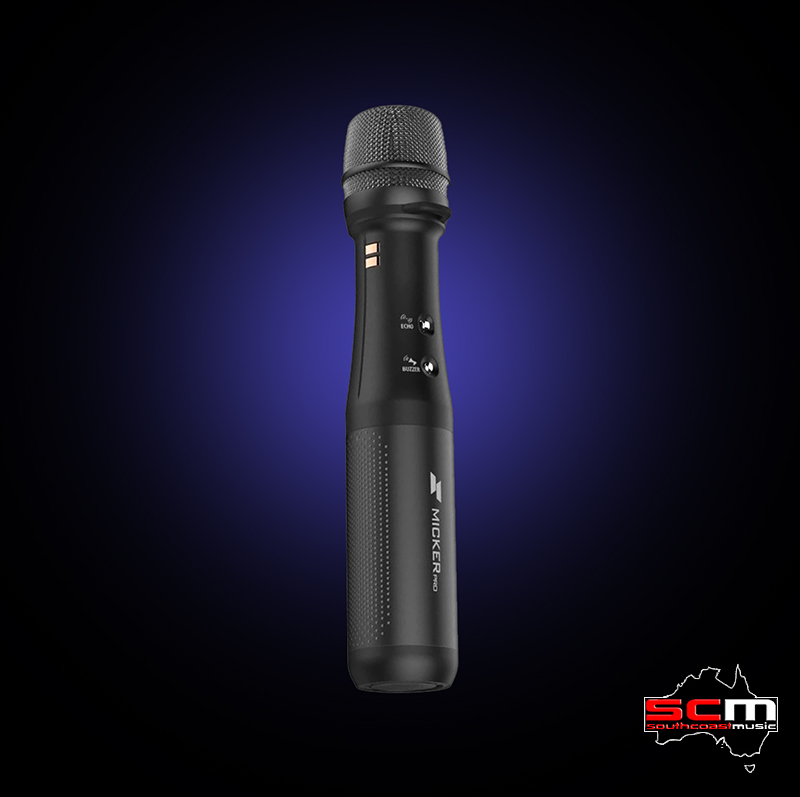 MICKER PRO Handheld Portable Microphone with Built In Speaker.
• No messy cables or bulky PA systems!
• This is the product you have been waiting for!
• Loud, Clear and Portable!
The Micker Pro is a microphone with an built-in 10 watt speaker and amplifier. Ultra portable at just 300 grams, the Micker Pro is a handheld battery powered portable sound system.
The Micker pro handheld battery powered portable sound system is the perfect solution for classrooms, small lecture rooms, small gatherings indoor or outdoor, workshops and tour guides. It can also be used as an emergency evacuation back up microphone, when you need to be heard…clearly and quickly! You won't have to raise your voice to convey your message to the audience.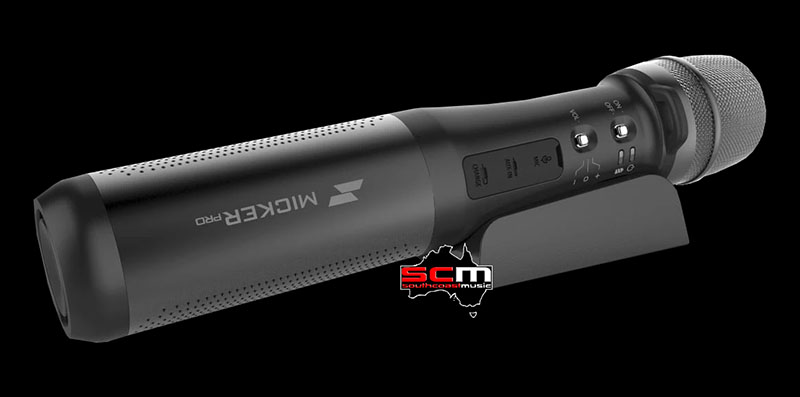 This handheld portable sound system is also the ideal solution for service clubs such as the CWA, Rotary, Lions, Apex and more where the people setting up and using the equipment may not be physically strong or technically minded. The Micker Pro is not only light in weight – its easy to use too!
The Micker Pro uses the latest Lithium-ion battery technology. The built in Lithium-ion battery provides 6 hours continuous use with a 2.5 hour recharge time. Your brand new Micker Pro comes with charger, lanyard and storage bag.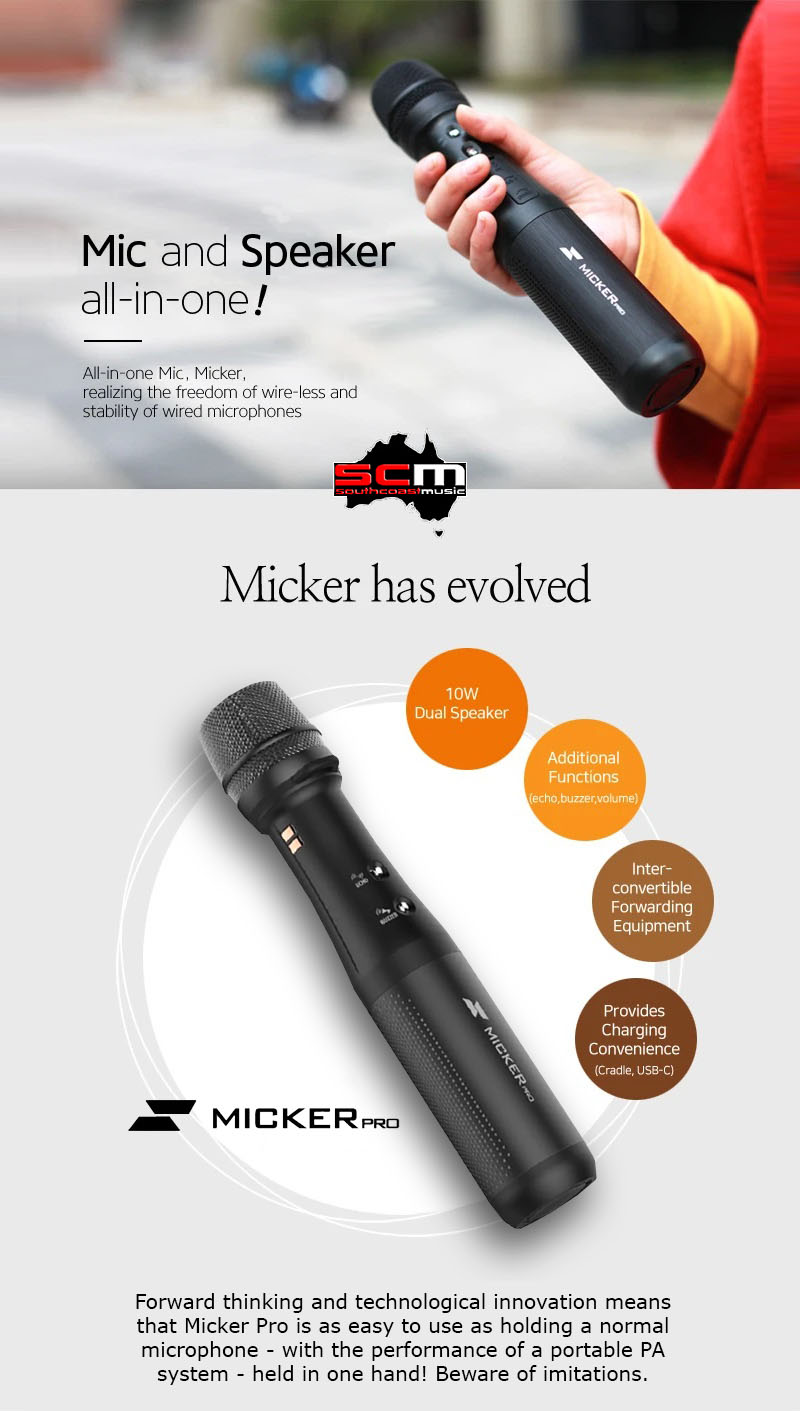 Micker Pro Portable All-in-One Microphone Specifications

• Frequency Response: 200Hz ~ 15KHz ± 2dB
• Speaker Output: 10 watts
• Operating Time: Approximately 6 hours with the built in 7.4V 1100mAh Li-ion Battery (internal)
• Charging time: 2.5 hours (DC 5V 1A USB C type)
• Charging cradle: DC5V 1A USB C cable (main body)
• Battery: Internal 7.4V 1100mAh Lithium-ion Battery
• Weight: 300g
• Length: 26cm (main body)
• Carry Pouch: Included
• Lanyard (Strap): Included
• Charging Cradle: Included
• Warranty: One Year
Designed to cover a classroom sized area with five to fifty people, the Micker Pro is suited to indoor and outdoor use and the sound quality is impressive.
The Micker Pro comes with a 12 month warranty.