LINE 6 VARIAX SHURIKEN SR270 ELECTRIC GUITAR
A GUITAR LIKE NO OTHER . . .
A modern instrument for modern guitarists.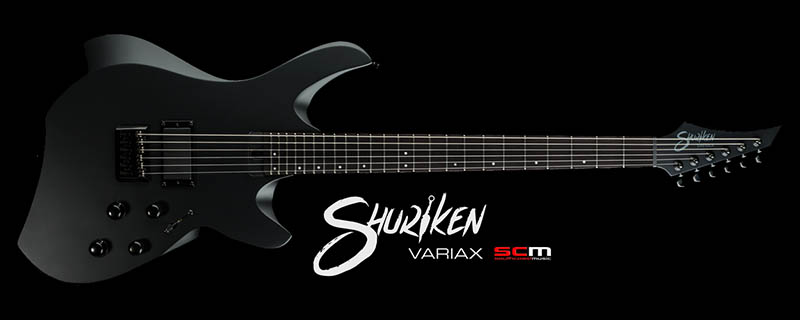 The Shuriken® Variax® SR270 guitar is the result of a collaboration between Twelve Foot Ninja Guitarist Steve "Stevic" MacKay, Shuriken Guitars, Line 6® and Yamaha® Guitar Development. It is a modern, high-quality instrument featuring a unique body shape with contoured edges, a 27″ scale length, an Indian ebony fretboard, a custom split-coil humbucking pickup, and all of the sonic versatility provided by Variax HD technology. The Shuriken Variax SR270 comes with a Shuriken premium padded gig bag.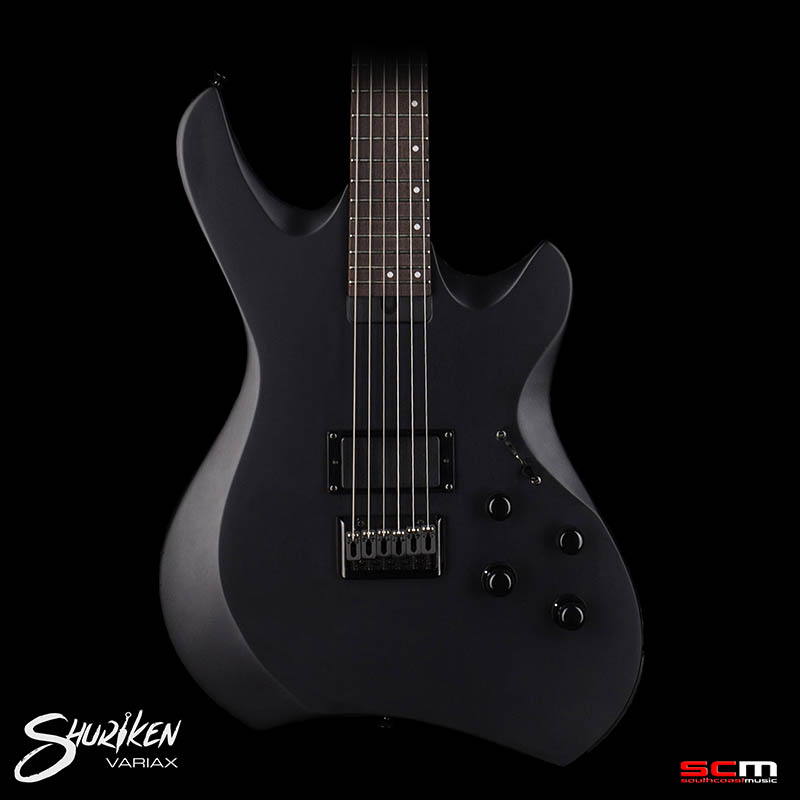 The Line 6 Variax Shuriken is based on original designs by Stevic – named after the ninja fighting stars and intended to be "the guitar that Batman would play". Designed for heavier or more technical styles of music, Variax Shuriken delivers exceptional playability, clear and tight tone—plus the unrivaled versatility that Variax HD modeling provides.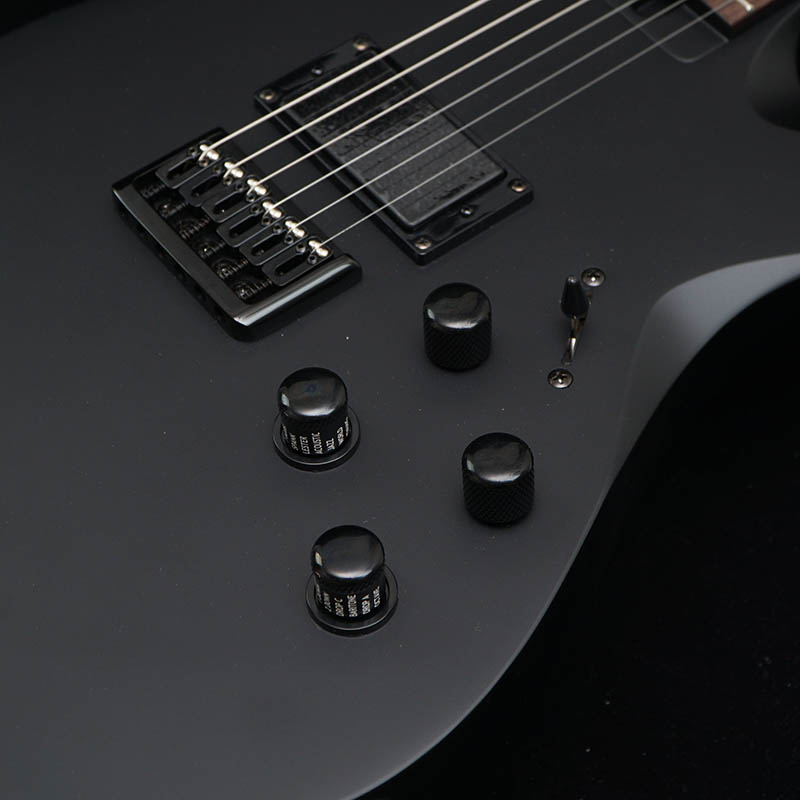 Like all guitars in the Variax family, Variax Shuriken gives guitarists instant access to a wide range of guitar models and alternate tunings via Variax HD modeling technology. Instrument models and alternate tunings can be accessed with a simple twist of a knob – it's like having 60 different guitars inside. Variax Shuriken also features custom guitar model and tuning presets created by Stevic MacKay.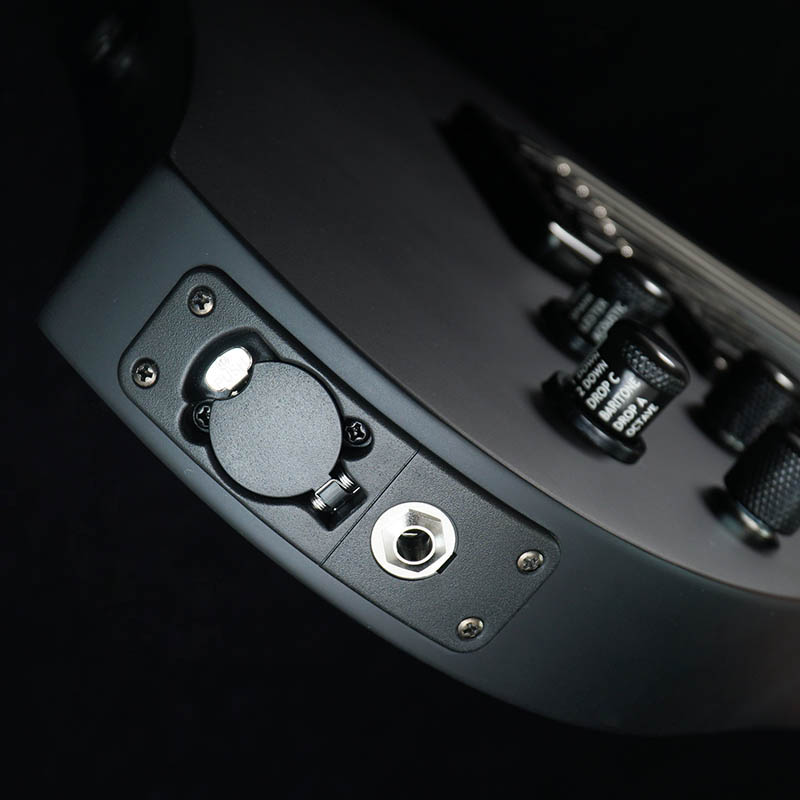 LINE 6 VARIAX SHURIKEN – STEVE "STEVIC" MacKAY
"Electric guitars have seen a lot of changes over the years but nothing has ever come out that does what the Variax can do. It's on a whole other level of technology infused with a conventional electric guitar and that combination of those two aspects results in this limitless potential. When I first picked it up what struck me straight away is we had achieved that fundamental resonance that you get when you play a really good guitar – it moulds into your body and you become one with your instrument. Really that's the ultimate you can ask for in a guitar, that you get that synergy between the player and the instrument. The guitar is great, it looks cool, it feels great, it sounds excellent – it's a well-made guitar. Really the ultimate goal is re-introducing the Variax concept in a completely new, contemporary way. That's what the Shuriken is all about" – Steve "Stevic" MacKay
LINE 6 VARIAX SHURIKEN – 27" SCALE LENGTH
A variety of tunings with a familiar feel.
Performing with lowered tunings typically involves playing either a guitar with more than six strings or a baritone guitar. While the Shuriken Variax SR270 guitar's longer scale length will feel familiar to most down-tuned players, Variax technology enables them to access a variety of alternate tunings without physically changing the tuning of the guitar and while using standard-gauge strings. The Shuriken Variax SR270 also allows guitarists to venture beyond the ranges of conventional 6, 7, or even 8 string guitars.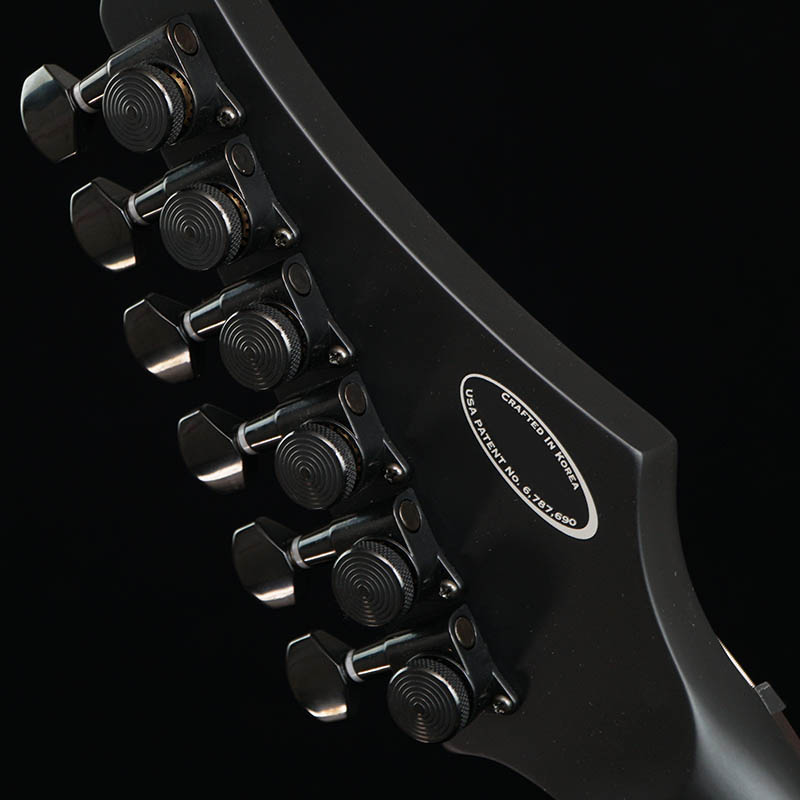 LINE 6 VARIAX SHURIKEN – VARIAX HD TECHNOLOGY
Custom models and tuning presets.
Like all guitars equipped with Variax HD technology, the Shuriken Variax SR270 provides immediate access to a wide range of guitar models and alternate tunings simply by twisting a knob—and custom guitar models and alternate tunings may be saved as presets using the free Workbench HD application.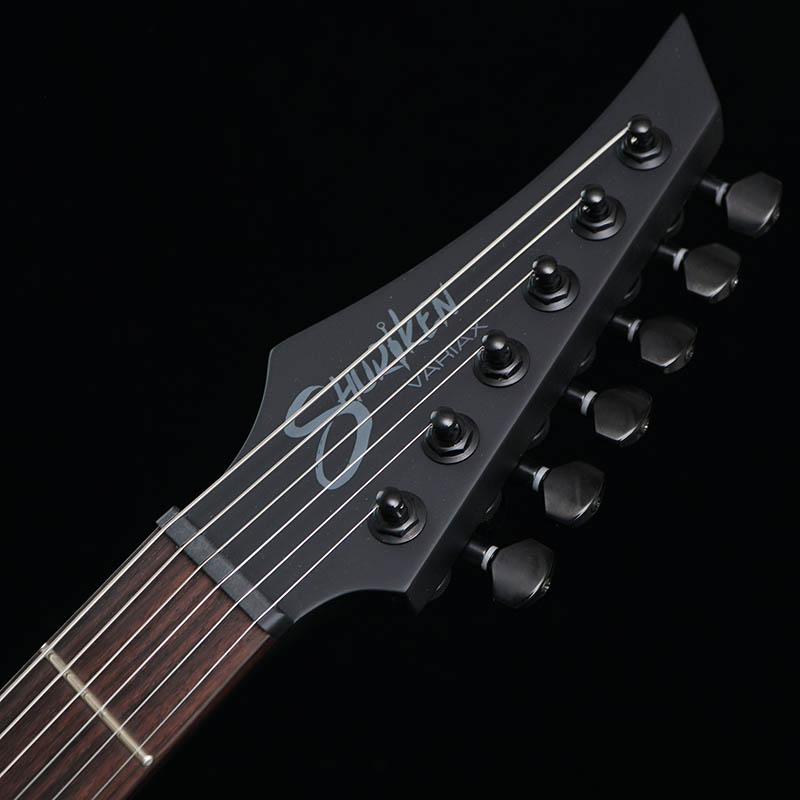 LINE 6 VARIAX SHURIKEN – OPTIMIZED FOR LINE 6 MULTI-EFFECTS
Take your tone even further.
Although the Shuriken Variax SR270 can easily be incorporated into any guitar rig, pairing it with Line 6 Helix®, POD® HD, and Firehawk® modelers unlocks its full potential. Create custom presets that change tunings as well as amp, effect, and guitar model settings—all with the touch of a footswitch.
LINE 6 VARIAX SHURIKEN – SPECIFICATIONS
• Body Material: Solid Alder
• Neck Material: Maple
• Fretboard Material: Rosewood
• Scale Length: 27"
• Frets: 24 Medium Jumbo Frets
• Machine Heads: Sealed locking tuners
• Bridge: Fixed Custom Bridge with Piezo Saddles (for Variax processing)
• Pickup: 1 x Custom Wound Medium Output Humbucker
• Coil Split Function: Yes
• Controls: Volume, Tone, Model and Alt Tuning controls
• Variax Model Switching: 5 way selector switch
• Outputs: 6.3mm (¼") and VDI (Variax Digital Interface) outputs
• Battery: Lithium-ion battery with up to 12 hours of play time
• Setup: PRO-SCM setup
Our Pro-SCM setup includes:
Check that the action meets factory or your specifications
•
Check and rectify any buzzing, intonation or playability issues
Check and adjust the nut and bridge string heights
•
Hand roll the fret ends to deburr the sharp edges and polish the frets
Test electronics, pots and switches for correct function
Inspect instrument construction and condition of the strings
Tune to pitch
As a paid service this setup can easily cost $200 or more – it's included in our price.
Now, that's real value!