KALA CONCERT SIZE BANJO UKULELE WITH GIG BAG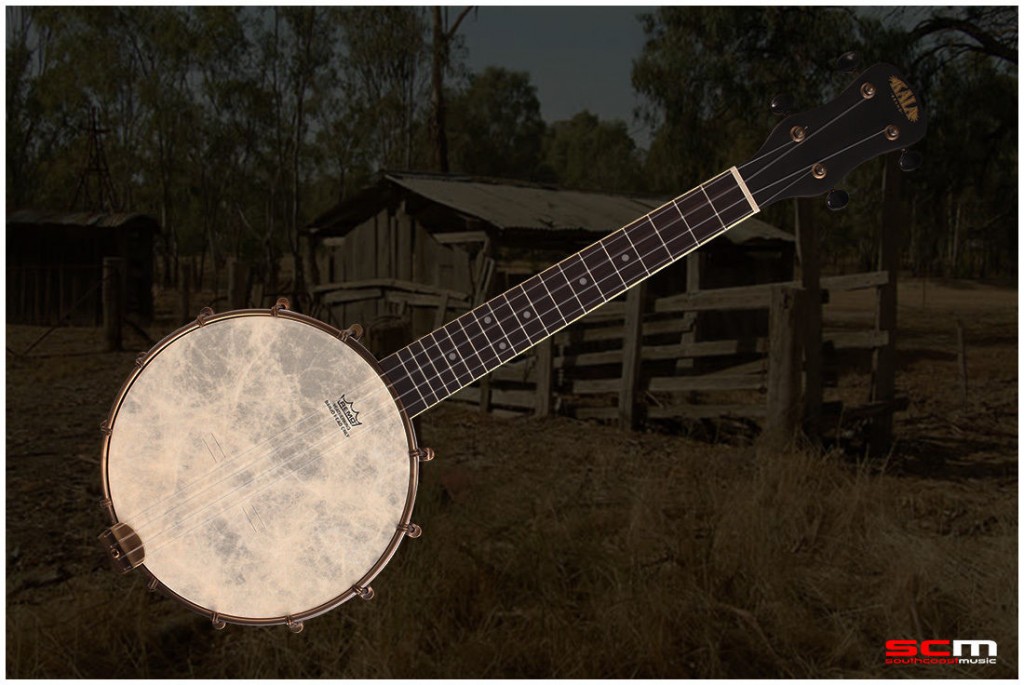 A fabulous concert-sized Ukulele with the Power and Projection of a Banjo!
o Concert-sized ukulele with the the snap and projection of a banjo
o Genuine Remo Weatherking banjo head
o Closed-back design
o Ideal for being heard in a large group of instruments
o Easy for any ukulele player to pick up and play
With a nod and a tip of the hat to a bygone era, this is the Kala Banjolele!
Designed to be heard loud and clear in almost any ensemble situation, the Kala Concert Size Banjo Ukulele is a remarkable instrument.
With the enhanced snap and projection of a banjo along with the feel and tuning of a Concert Size ukulele, the Kala KA-BNJ-BK-C also features a closed back ensuring that the sound is projected forward.
The genuine Remo Weather King banjo head enhances the vintage-style tone making the Kala Banjolele a ukulele with the sound-enhancing properties of a banjo!
Every Kala KA-BNJ-BK-C Concert Size Banjo Ukulele purchased from southcoastmusic includes a professional instore setup and a padded Kala Gig Bag.
o Remo Weather King banjo head
o 8″ hoop diameter
o Classic satin black finish
o Closed back design
o Concert scale length (14-3/4″)
o Antique Brass finish hardware
o Warm, vintage tone
o Maple bridge with Ebony cap
o Deluxe geared tuners with black buttons
o Beautifully bound neck
o Padded Gig Bag included
o One Year Warranty