ASHTON FIVE STRING BANJO BNJ50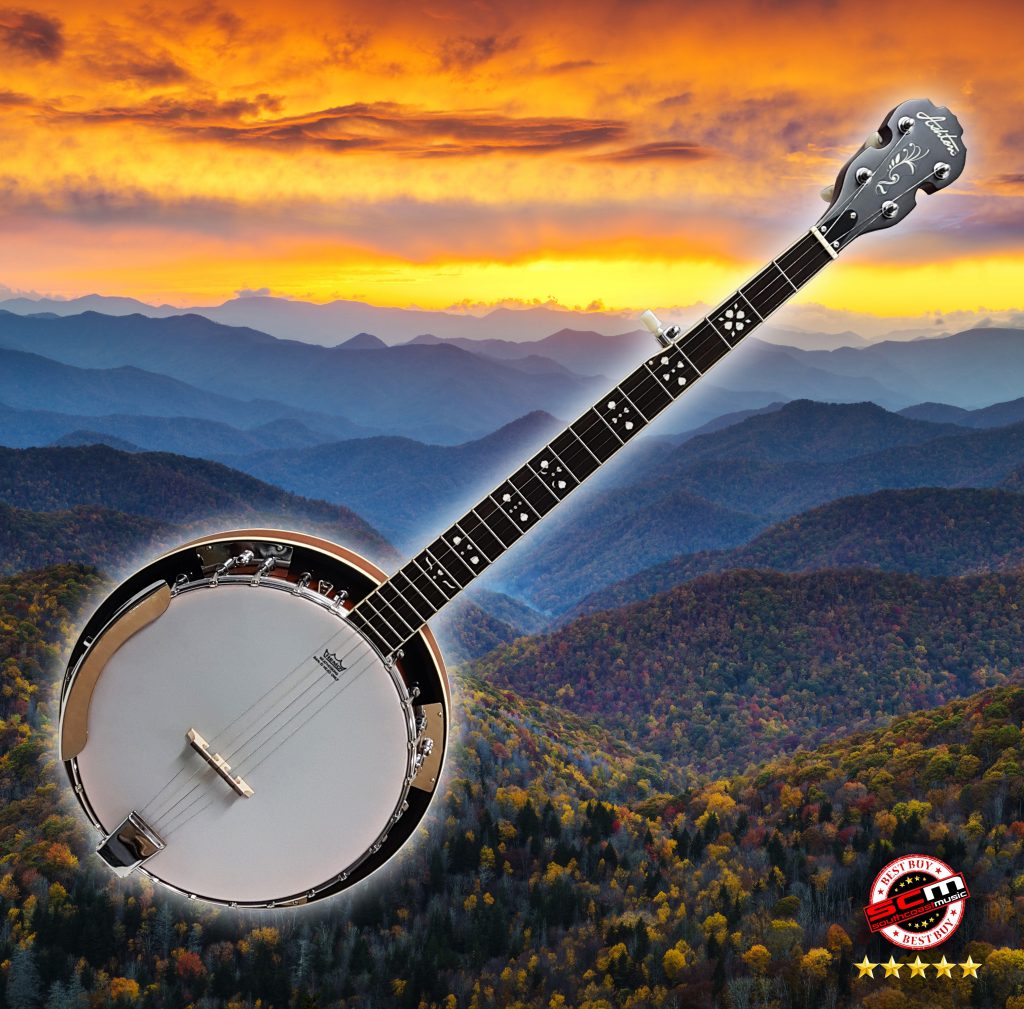 Includes PRO-SCM setup
o Flamed Mahogany Resonator
o Mahogany Pot and Neck
o Rosewood Fretboard
o Dual Coordinator Rods
o Remo Head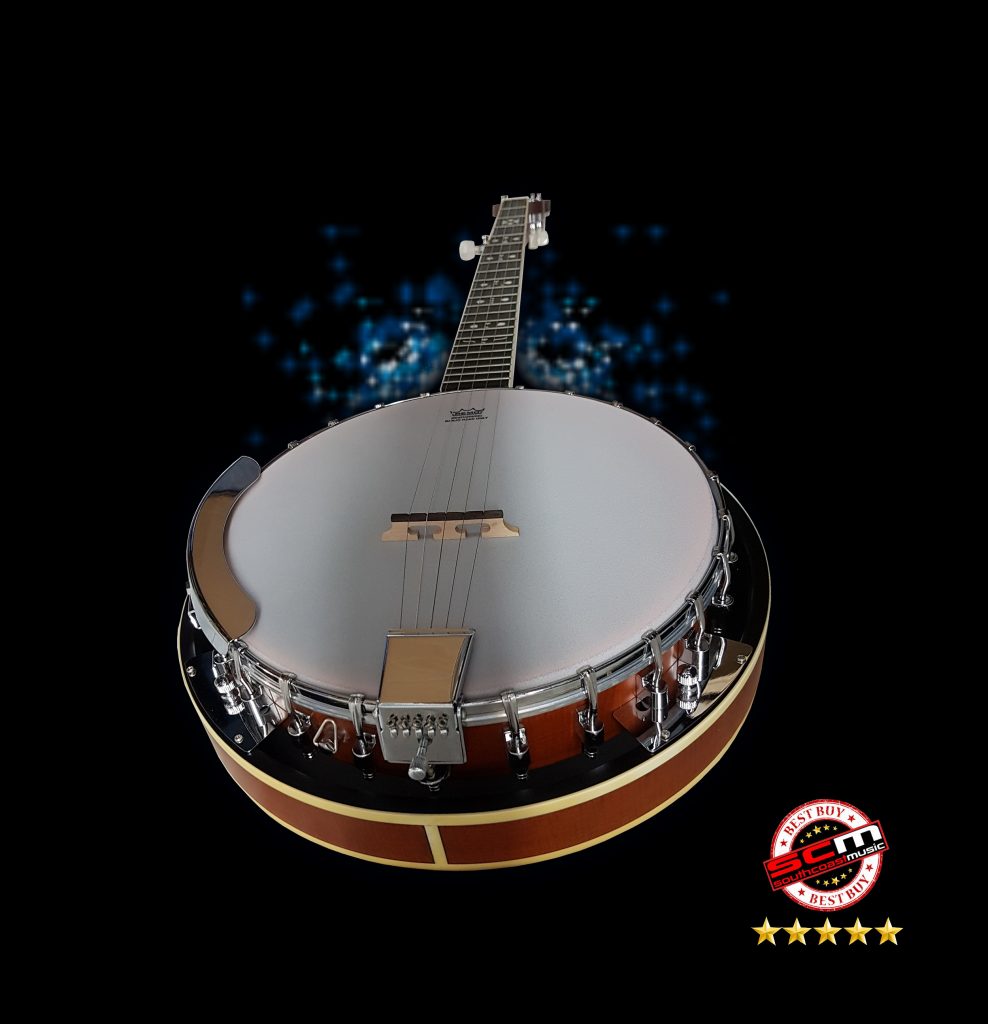 This is the BNJ50 Five String Banjo from Australian Musical Instrument Manufacturers – Ashton and we believe that they have hit a home run with this beauty.
Designed right here in Australia and built in the Far East, the BNJ50 has many features normally associated with more expensive instruments. Mahogany is used throughout its construction including a lovely flamed Mahogany veneer on the Resonator.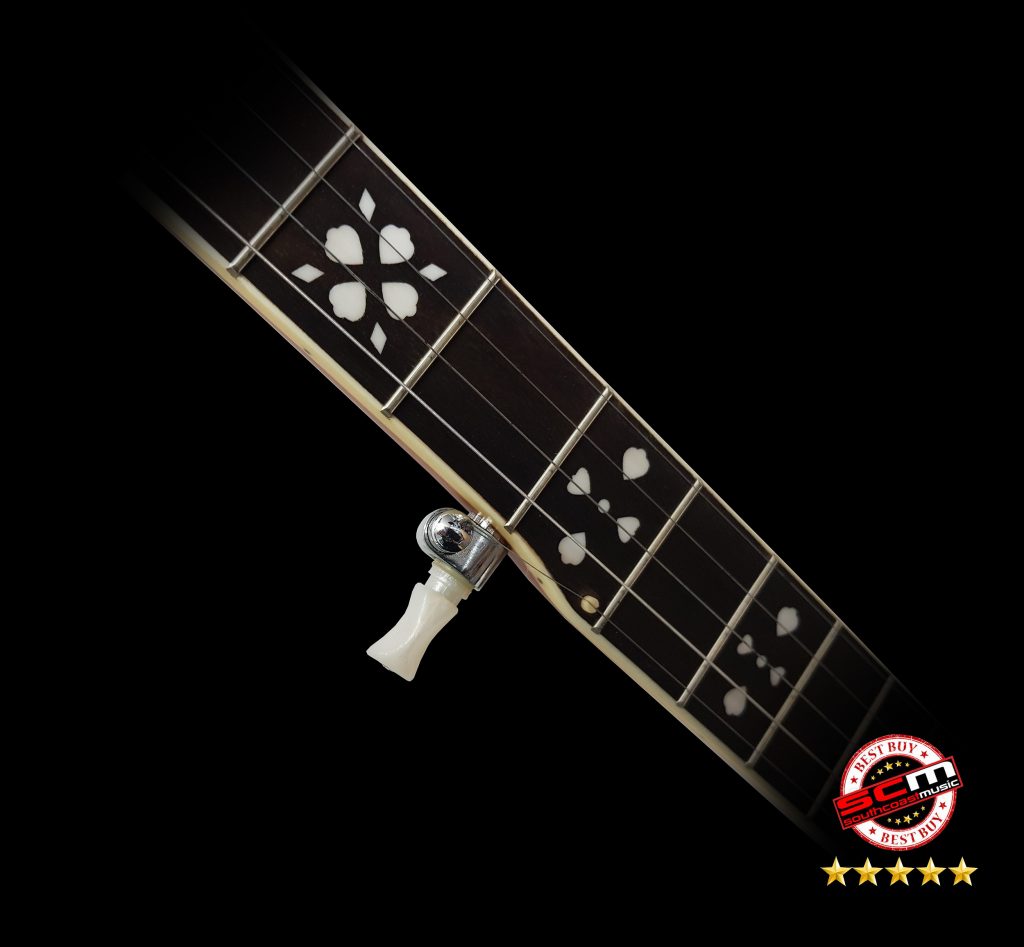 The beautifully inlaid 22 fret Rosewood neck is fully bound and proper 'banjo tuners' have been used for improved tuning stability and that authentic look. The genuine Remo Banjo Head is secured by 24 lugs, offering increased accuracy and overall even tension when tuning the head.
Out of the box this banjo represents good value. Add our PRO-SCM setup and we have hit value right out of the park! Check out our listing – all images are of a PRO-SCM setup BNJ-50 banjo – discover for yourself why southcoastmusic is one of Australia's most trusted musical instrument retailers.