southcoastmusic exceptional instruments at exceptional prices… everyday!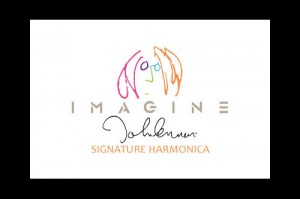 HOHNER
HOHNER 592JL John Lennon IMAGINE Signature Harmonica
LIMITED EDITION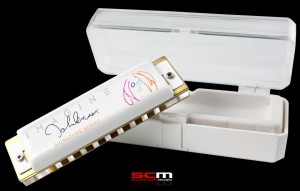 From the world's finest harmonica maker, this is the Hand Made limited edition John Lennon IMAGINE Signature Series harmonica.
This beautiful Harp features brilliant white cover-plates imprinted with copies of John Lennon's signature and his self-portrait doodle and a clear acrylic comb.
Beautifully presented in stylish white packaging, the 'Imagine' harmonica pays tribute to the legacy of one of the greatest musicians and composers of the 20th century.
Tuned in the key of C, the John Lennon Signature harmonica comes complete with a spring-hinge polymer case inside a collectible gift box featuring images of Lennon playing the harmonica.
John Lennon began playing the harmonica when he was a child in Liverpool and was greatly influenced in the 1960s by American blues music. His playing on #1 hit songs by the "Fab Four" such as "Love Me Do', "From Me to You", "Please Please Me", and "I Should Have Known Better" inspired a whole new generation of harmonicas players and the songs with their signature Lennon Harp licks still inspire and delight new listeners to this day.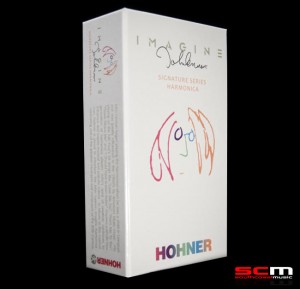 Hand-made in Trossingen, Germany, the limited edition John Lennon Signature Series harmonica is in every sense a premium harp and perfect for any collector, fan, or serious harmonica player.
Along with Hohner, southcoastmusic is proud to celebrate John Lennon's spirit of creativity which continues to inspire musical and popular culture.
This item is Brand New and in its original packaging. Every Harmonica sold by southcoastmusic is checked on the Hohner Harmonica Testing Apparatus prior to shipping.