High Performance Coiled Audio Cable Gold Plated 3.5mm Connectors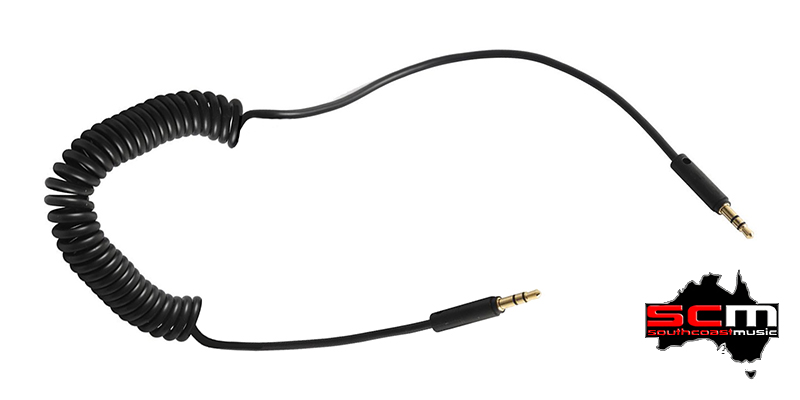 This is the ideal accessory for connecting two audio devices.
Use it to connect your smart phone, media player, tablet, laptop, mp3 players and more to the AUX input on your mixer, portable PA sytem, guitar amplifier and devices such as VOX Amphones. It is also ideal for Car audio head units, karaoke players, HiFi and home theatre receivers equipped with 3.5mm AUX inputs. Optional adapters are also available for different jack sizes.
The coiled audio cable has been designed to resist tangling and takes up minimal space until you extend it, making it the perfect solution for a wide range of audio applications. This versatile coiled audio connect cable stretches from approximately 40cm out to 2 metres, then retracts back for storage or transport.
At either end of the high Performance 99.98% oxygen free cable are 3.5mm (1/8″) stereo 24K gold Plated Connectors for the very best possible connection and signal transfer.
We have sold thousands of cables of all types and sizes and this particular model is the most popular one in its class. Backed up by a two year warranty.

• Cable Colour: Black
• Length: 40cm (Coiled) – stretches comfortably to 1.8m, 2.0m max
• Connector size: 3.5mm
• Connector Type: TRS Stereo
• Connector Finish: 24K gold plated
• Inner Cable: High Performance 99.98% Oxygen Free Cable
• Cable Gauge: 30AWG
• Note: The cable may permanently deform if stretched beyond 2.0 metres
• Warranty: Two Year Warranty