HAMER MONACO "SPECIAL K" TRIBUTE KORINA ELECTRIC GUITAR
Looking for a super-lightweight electric guitar with heavy tone? Look no further than this incredible Hamer Monaco Korina with P90s and get Rock'n!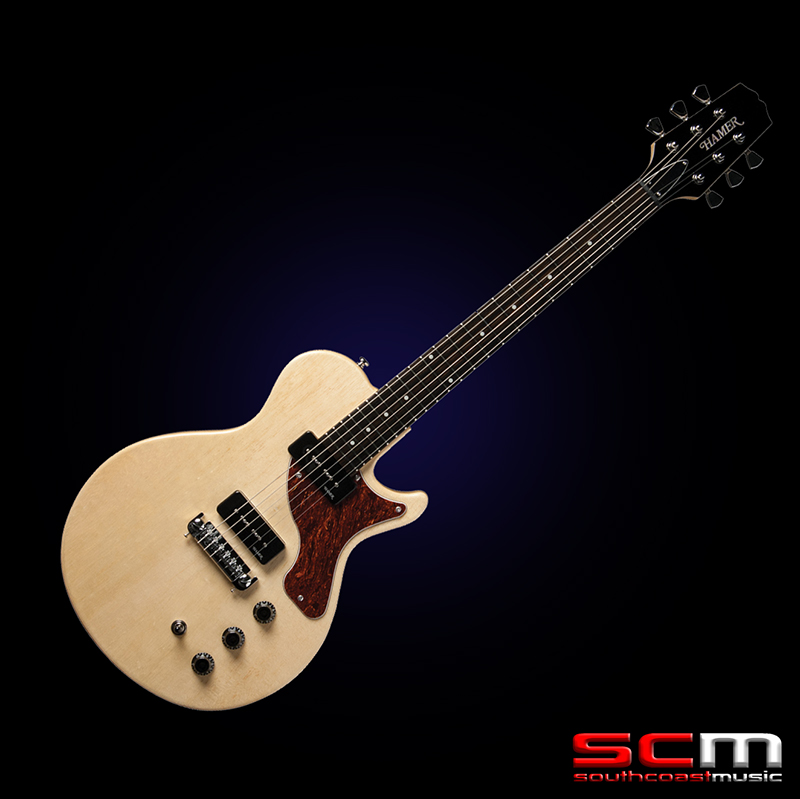 Founded in 1973 by vintage guitar shop owners Pau Hamer, Jol Danzig, James Walker and John Montgomery, Hamer Guitars was America's first Boutique Guitar maker.
In those early years Hamer literally wrote the book on bespoke guitar building and chalked up a lot of "firsts" on the way. Some of Hamer's innovations included being the first company to:
• Use Exposed Coils on a Guitar
• Use Black Hardware on a Guitar
• Introduce a 10 and then 12-String Bass Guitar
• Offer Custom Graphics as an Option on a Guitar
• Offer a Floyd Rose Tremolo on a Production G
• Offer Locking Tuners on a Production Guitar
• Offer Custom Options on a Production Guitar . . . among many other firsts!
Many enthusiasts consider Hamer Guitars to be the finest electric guitars on the planet.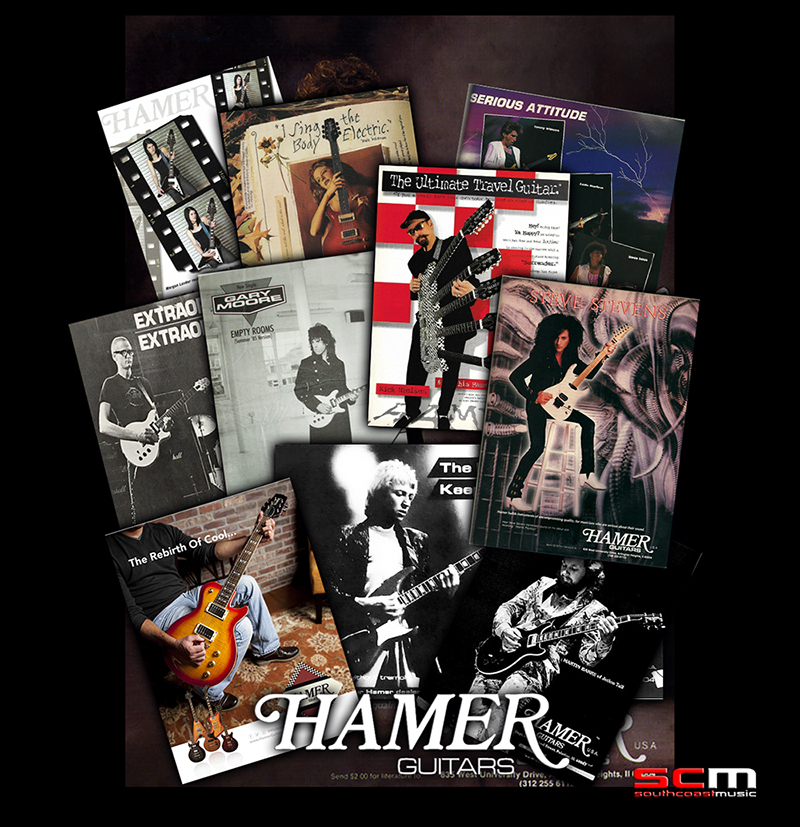 Now, Hamer Guitars – the US brand that has been played by bands as diverse as Aerosmith, The Sex Pistols, Jethro Tull and even Australia's Angels, have released two new models as part of its reincarnation. Hamer was in clear and present danger of disappearing along with Ovation and Guild when Kaman was sold to Fender in 2007 think Ansett ANA and Air NZ! Thankfully for the legion of Hamer fans around the world – and those that have yet to discover these fine guitars, Hamer is now back in business.
This is the Hamer Monaco Special K Model Electric Guitar.
The Monaco Korina Electric Guitar is based on the limited edition and highly sought after "Special K" US custom shop model from 2005.
This re-imagined beauty is an exceptional guitar by any measure, the Monaco Korina offers a lightweight Korina body and neck along with an Ebony fretboard, a pair of Soapbar P-90 Pickups and a wrap-around Wilkinson Bridge with an adjustable G/B string saddle.
Built under the strictest supervision and quality control in Indonesia – the new "Japan" of Guitar manufacturing – the Monaco Korina retails for USD$874. Based on our current exchange rate that equates to around $1479 and that's before import duties and shipping!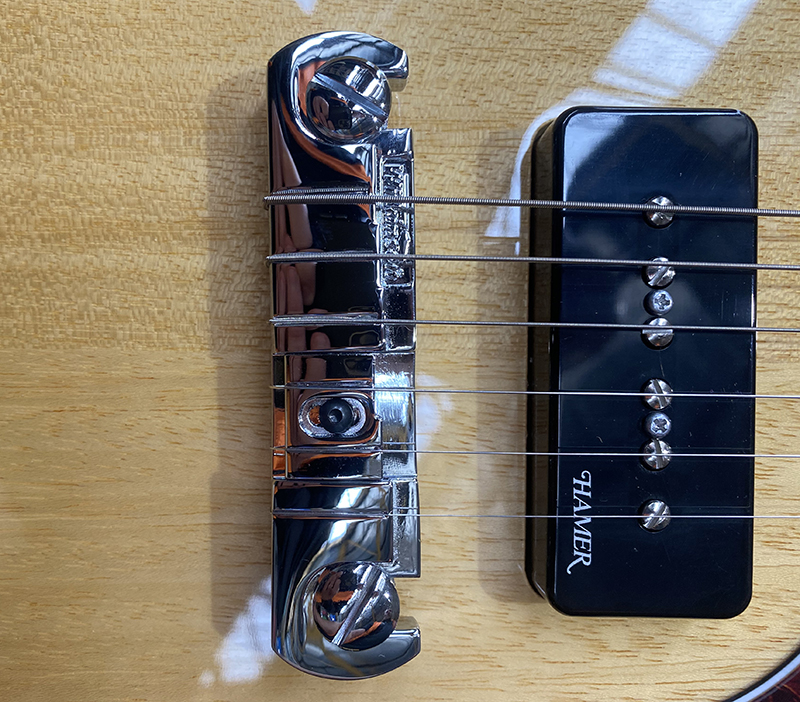 HAMER MONACO KORINA "SPECIAL K" TRIBUTE SPECIFICATIONS:
• Model: MONKJ-NT-D
• Top Material: Korina
• Back Material: Korina
• Fingerboard Material: Ebony
• Fretboard Position Markers: Dot Inlays
• Neck Material: Korina
• Scale Length: 24.75″
• Pickups: 2 x P90 Soapbar Pickups
• Pickup Selector: 3-Way Toggle Switch
• Controls: Hamer "Inline" 2 x Volume, 1 x Tone
• Bridge: Wilkinson Wraparound with Adjustable G/B string Saddle
• Tuners: Chrome die-cast, Keystone knobs
• Pickguard: Tortoise
• Setup: PRO-SCM