GOLD TONE AC5 COMPOSITE 5 STRING BANJO
The Gold Tone AC5 Resonator Banjo challenges the traditional wood body banjo design with its modern composite shell.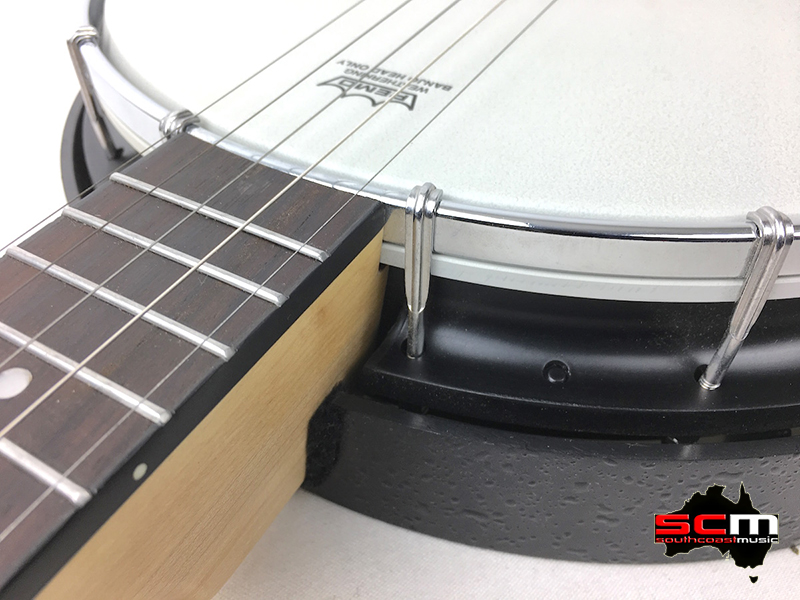 This incredibly strong yet lightweight material overcomes the problems associated with inconsistencies in timber and is incredibly resonant offering years of trouble-free playing. What the AC5 lacks in bling is more than made up in its stellar tone and playability.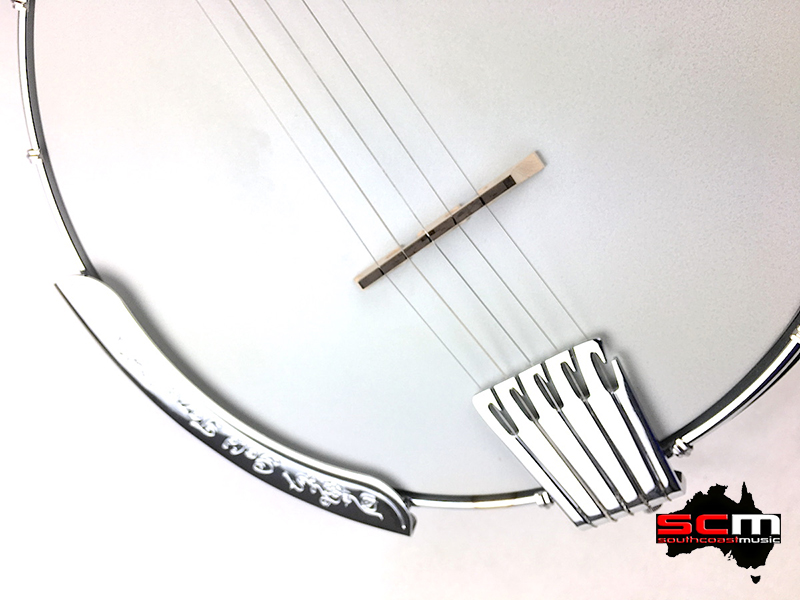 Coupled with the Composite Resonator back, the AC5 produces a punchy fourth-string bark and clear ringing high notes and will stand up against any banjo in it's price range and also many above. The density of the composite rim means that it acts as a tone ring in its own right contributing the powerful tone.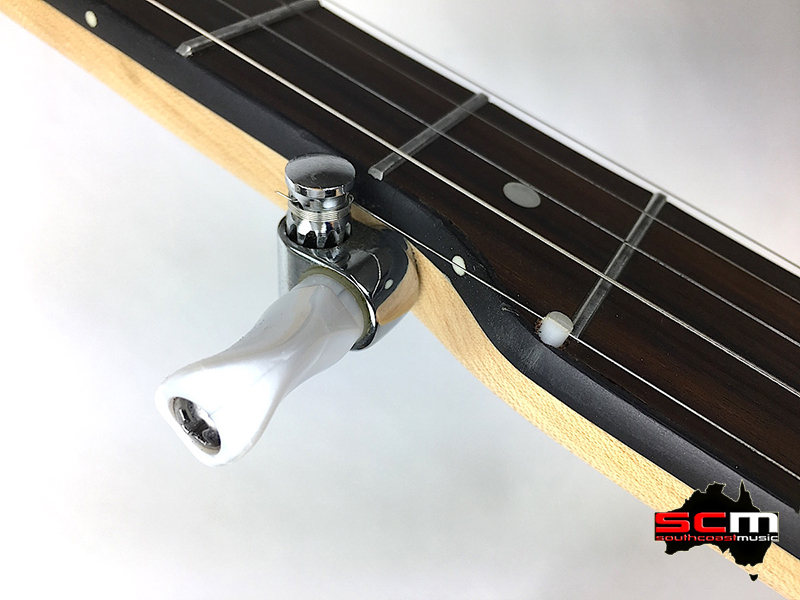 The AC5 combines superb full-range sound, super playability and outstanding durability at a price that belies its quality.
We haven't found a better sounding banjo at this price. It's light weight makes it the perfect banjo for smaller players. It is also the ultimate travel banjo!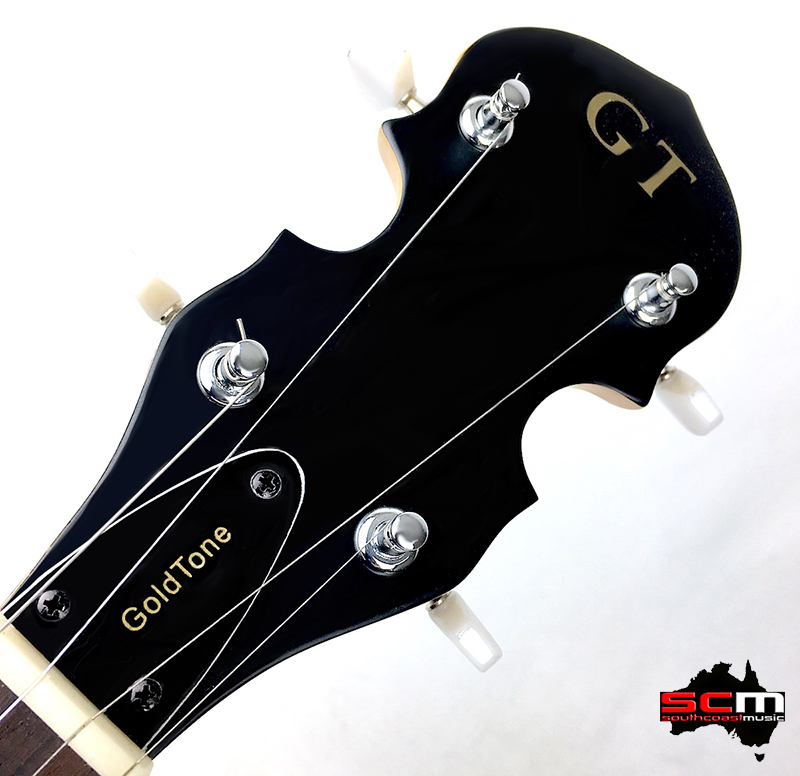 Our price includes a Professional PRO-SCM setup, a One Year Warranty as well as a Padded Gig Bag.
Also available with a Pickup or as a left-handed model – please call for pricing and availability.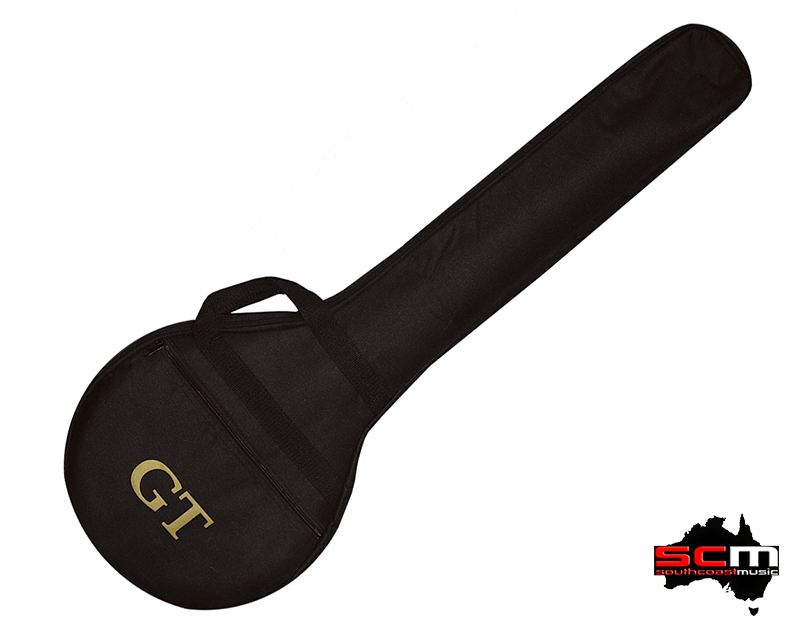 GOLD TONE AC5 COMPOSITE 5 STRING BANJO SPECIFICATIONS
• Neck: Maple
• Finish: Natural
• Fingerboard: Blackwood
• Bridge: Maple with Ebony Cap
• Tuners: Geared
• Fingerboard Position Markers: Dot Inlays
• Truss Rod: Two-Way Adjustable
• Rim: Composite
• Tension Hoop: Flat Bar
• Binding: Black ABS
• Brackets: 16
• Hardware: Chrome Plated
• Tailpiece: 5-String Terminator
• Resonator: Composite
• Armrest: Gold Tone Engraved
• Head: Remo 11″ LC Frosted
• Number of Frets: 22
• Nut Width: 1-3/16″ Bone
• Scale Length: 26-3/16″
• Weight: 6 Lbs.
• Tuning: G-D-G-B-D
• Strings: .011 .013 .016 .024w .011
• Gig Bag: Included
• Hard Case: Optional
• Pickup: Optional
• Left-Handed Available: Yes