Godin
Freeway Floyd SG
satin silver finish
The resounding success of the Godin Freeway series guitars further inspired Robert Godin to design the Freeway Floyd for those guitarists who wanted an affordable North American built "super-S" guitar equipped with the goods to inspire shredding of the highest (and fastest!) order.
The Freeway Floyd is the most aggressive guitar that Robert Godin has designed. Players and critics have raved about and applauded the amazing feel of the hand finished profile of the Canadian Rock Maple neck in the Freeway Guitars…that neck coupled with the perfectly balanced, double cut body has laid the foundation for the Freeway Floyd.
A low-profile Floyd Rosed Double locking Tremelo system provides the butter smooth feel and solid tuning stability…even during the most aggressive dive-bombing.. .shredalicious!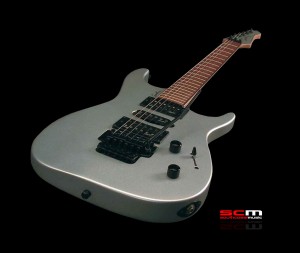 A specially wound set of versatile Godin pickups provide brain melting metal tones and paint peeling gain if and when needed but are also versatile enough to produce glorious chiming clean tones as well. The matching headstock completes the Freeway Floyd's custom shop look.
The Freeway Floyd has recently been discontinued, yet it represented the most aggressive of the Godin Freeway range. Aussie shredder Jeremy Barnes is not only one of the World' fastest guitarists, he does it all on his very own Freeway Floyd in Silver – full shred ahead!
This guitar is presented in Satin Silver with a Professional Quality deluxe Godin Gig Bag.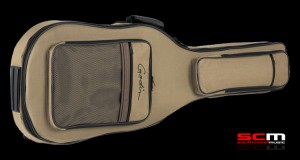 This is an opportunity to buy an American built guitar for what you would expect to pay for something built in the Far East.