WORLD of MUSIC ASRB-601 DESCANT/SOPRANO RECORDER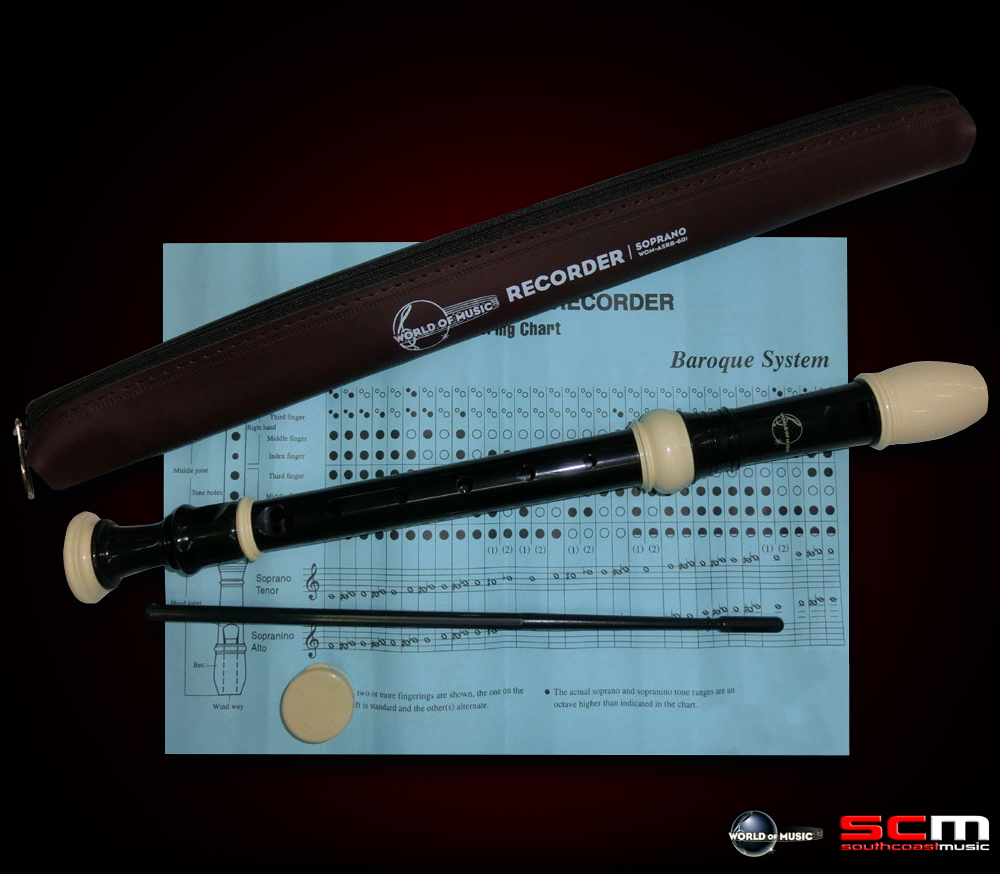 The World of Music ASRB-601 Descant/Soprano Recorder is our biggest selling student recorder and has been for more almost 20 years!
This superb Baroque style Recorder is built to the highest standards to provide students with a free blowing, sweet sounding and in-tune Recorder. In the key of C and featuring double holes for C-C# and D-D# the ASRB-601 utilises world standard three-piece construction. This makes the instrument easier to tune as well as disassemble for cleaning – which should always be done on a regular basis.
The superb combination of tone, intonation, and ease of playing makes it our best selling recorder hands down.
The ASRB-601 Descant/Soprano Recorder has been designed in conjunction with accredited Music Teachers and Professional Recorder players and really shines in the classroom. We're not sure if you've ever heard a classroom full of mismatched recorders but you can be sure that the sound is far from pretty.
Manufactured by one of the world's largest and most experienced Recorder manufacturers, the ASRB-601 is an instrument perfect for beginners and students alike with the tone, intonation and playability comparable to recorders costing much more than our modest asking price – which also includes delivery to your door!
The ASBR-601 has been created with both the student and advanced player in mind and is ideal for both solo and ensemble performances. This beautiful recorder is also a wonderful solo instrument and suited to all styles of music from Baroque right through to contemporary Folk with a wonderful tonality equally at home with Traditional, Modern and Renaissance styles of music.
The precise construction is realised in its sweet tone and thanks to micron accurate intonation, the ASRB-601 also sounds wonderful in an ensemble. Teachers of beginner recorder players will appreciate the full and even tone which can be quite a blessing in a classroom full of first timers!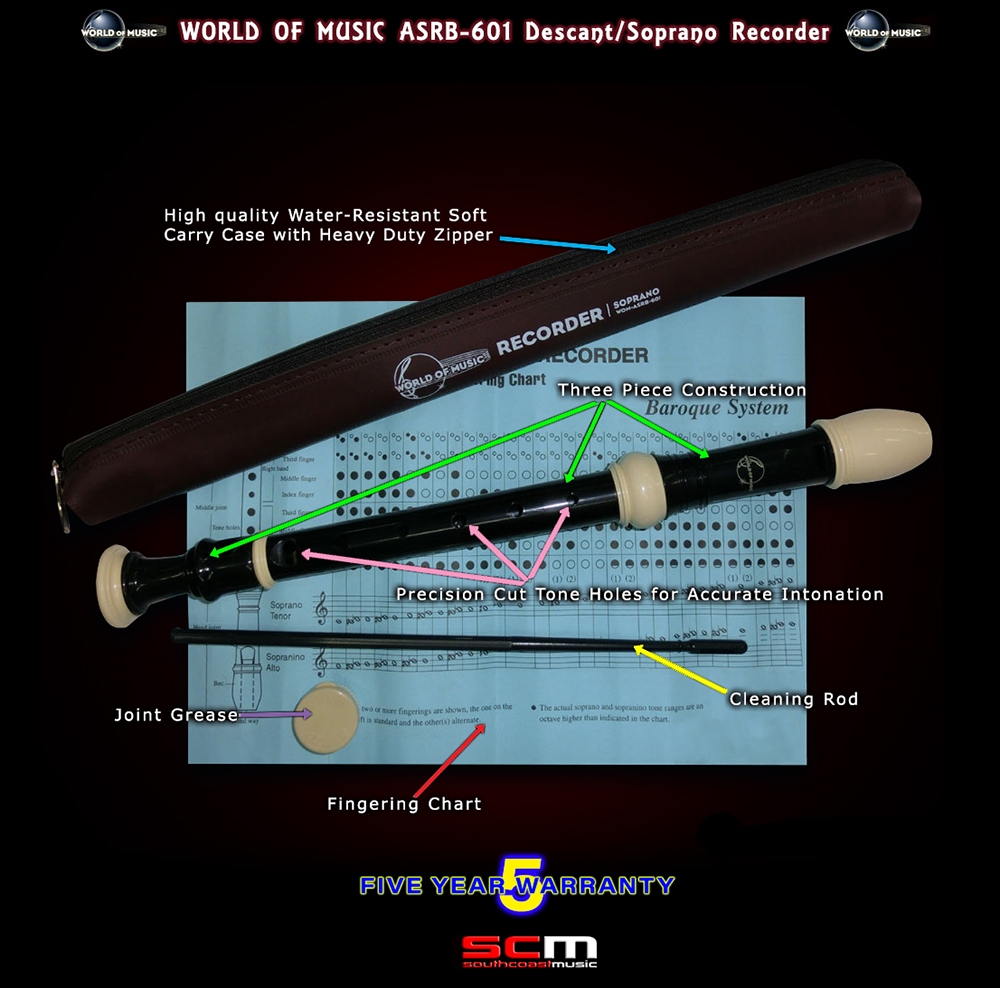 The ASRB-601 comes supplied complete with a cleaning rod, convenient water-resistant zippered soft vinyl case, joint grease and a fingering chart.
Many parents are keen to encourage their Children's Musical explorations but are hesitant to spend money that they fear may be wasted down the track. Give your Child the best start that you can with a recorder that has been designed to provide the perfect introduction to anyone's musical education…
The expertly designed and crafted World of Music ASRB-601 Recorder is being offered by southcoastmusic at an exceptional price that also includes postage and handling.
Further discounts are available for bulk purchases which means that you can start your classroom ensemble sooner rather than later!
Teachers please note that we can supply any quantity of these recorders to suit your classroom requirements. We also carry a huge range of Recorder Music and Tuition material. Please contact us to answer your questions.
This is an inexpensive way to introduce all who love music to the joys of creating sweet melodies.
The World of Music ASRB-601 Descant/Soprano Recorder includes a Five Year warranty against manufacturing defects and one year for the accessories – now, that's confidence!