southcoastmusic exceptional instruments at exceptional prices… everyday!
BACK TO SCHOOL 20 PACK YAMAHA YRS24B DESCANT / SOPRANO RECORDERS & CARRY BAGS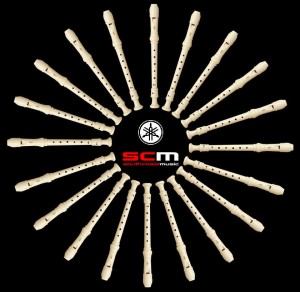 Great discounts available for bulk quantities…see our other listings or contact us for details!
B U Y  IN  B U L K   A N D  S A V E !   
Yamaha YRS-24B descant/soprano recorder
Yamaha's YRS-24B Descant/Soprano recorders are designed to provide a perfect start to anyone's musical education. They offer an ideal amount of air resistance for easy control, and feature an accuracy of intonation you would expect to find only one more expensive models.
Though other plastic recorders may have a similar appearance, Yamaha ABS recorders are truly superior instruments. Models are available with either 'German' or 'Baroque' fingering systems. The YRS-24B Recorder is easy to play and is absolutely perfect for beginners or more advanced students..
The Yamaha YRS-24B Descant/Soprano Recorder with Baroque Fingering is in the key of C and features double holes; C-C#, D-D# and three-piece construction. The combination of tone, intonation, and ease of playing makes it number one in its class with millions of units sold the World over.
The Yamaha YRS-24B Descant/Soprano Recorder has been designed with the more advanced player in mind as well as the beginning student and is also very affordable.  It includes a cloth bag and fingering chart.
Of course the Yamaha YRS-24B Descant/Soprano Recorder is a lovely solo instrument suited to all styles of music from Baroque right through to contemporary Folk.
It also shines in the Classroom. The Yamaha YRS-24B Descant/Soprano Recorder has a wonderful sweet tone and because of its micron accurate intonation sounds wonderful in an ensemble.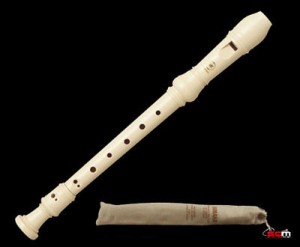 Playing characteristics
Easy to play with precise, uniform intonation for players of all levels, the YRS-24B is perfect for the beginning musician.
Fingering
The baroque fingering system is one of the features that makes the YRS-24B the most popular school recorder in the World.
ABS resin plastic
Yamaha use state-of-the-art Technology to produce an instrument that is very durable, making it ideal for student recorders.  Each Yamaha YRS24B Descant/Sporano Recorder is made from  special ABS resin to produce a sweet natural sounding instrument.
Construction
The three-piece construction of this recorder makes tuning easy and cleaning easier.
YAMAHA
20 x YRS-24B descant/soprano recorder – the World's most popular student recorder!
PACK of TWENTY!