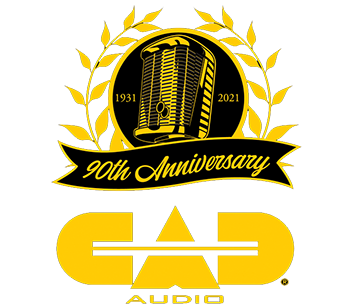 CAD MH210 STEREO HEADPHONES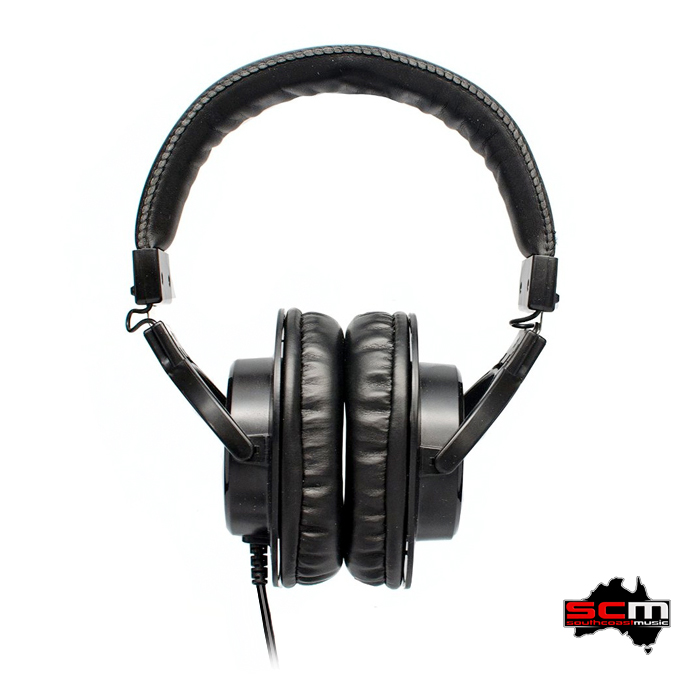 • High Output 40mm neodymium drivers deliver powerful sound
• Extended frequency response provide detail and clarity
• High quality construction ensures years of durability
• Genuine leather earpads padded with high density memory foam for enhanced comfort
The CAD MH210 Studio Headphones are designed for recording, mixing and mastering applications in a recording studio. The CAD Audio MH210 is a closed back, circumaural, precision built stereo headphone. Ideal for studio use, the MH210 offers excellent audio performance and isolation from unwanted sounds.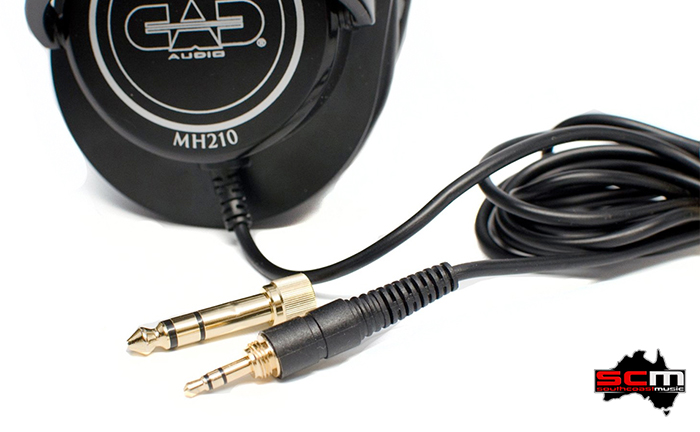 They feature high output 40mm neodymium drivers that deliver a frequency response of 15 to 22,000 Hz with a sensitivity of 100 dB, an impedance of 38 ohms and a maximum power handling of 1000 mW – in short, they are sweet sounding, dynamic and clear.
The ultra-soft genuine leather earpads are outfitted with high density memory foam and provide hours of fatigue free listening comfort.
The MH210 is an essential tool for enhanced studio performance and a vital accessory for the professional musician. The CAD MH210 is also an excellent choice for drummers working with click tracks and backing tracks. What we have also discovered is that the CAD MH210 are fabulous headphones for listening to your favourite vinyl records!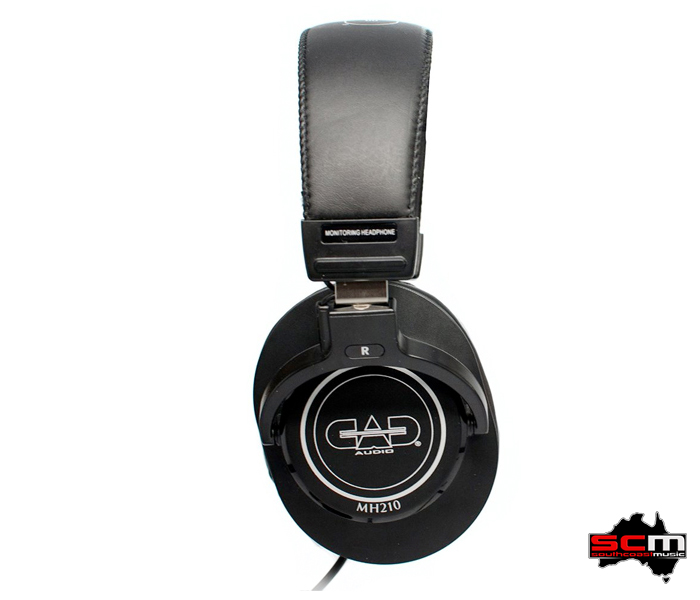 CAD MH210 Specifications:
• Headphone Driver Size: 40 mm (1.6″)
• Magnet Type: Neodymium Rare Earth Magnet
• Design: Over-Ear (Circumaural)
• Earcup Style: Closed-Back
• Frequency Response: 15Hz to 22kHz
• Sensitivity: 100 dB
• Impedance: 38 Ohms
• Maximum Power Handling: 1000 mW
• Package Weight: 0.4kg (0.9 lb)
• Box Dimensions: L22.6cm x W18.28cm xH9.38cm (8.9 x 7.2 x 3.7″)
• Warranty: One Year