Audio Technica Content Creator Pack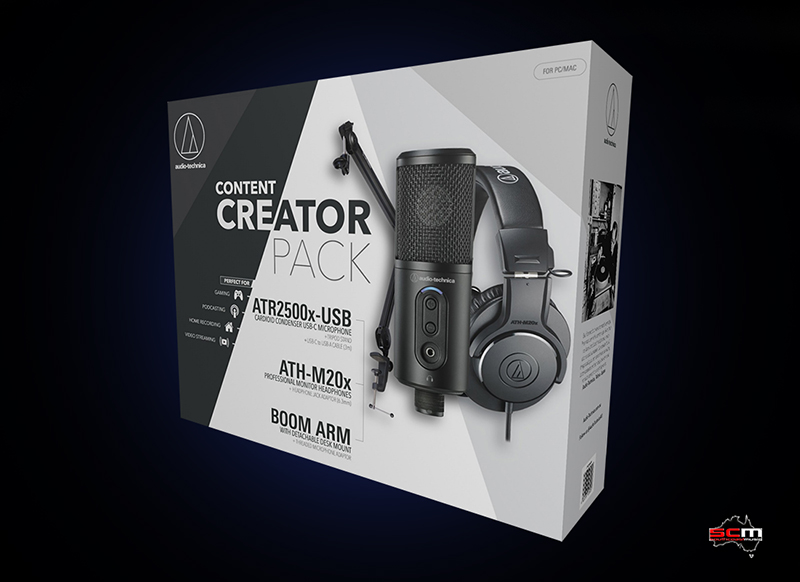 • Ultimate one-stop content creator pack
• Ideal for podcasting, home studio recording, field recording and voiceover use
• Audio Technica ATR2500x-USB Cardioid Condenser USB-C Microphone
• Audio Technica ATH-M20x Professional Monitoring Headphones
• Audio Technica Desk Mount Scissor Boom Arm
• Audio Technica Desktop Tripod Stand
• Audio Technica USB Cable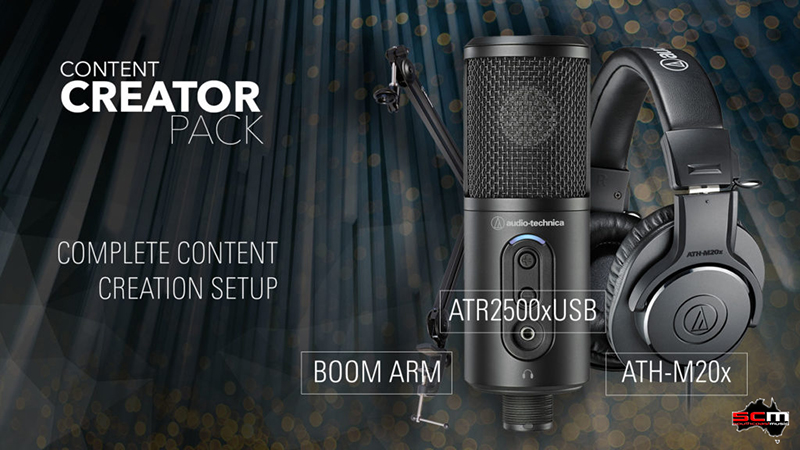 If you want to go to the top of the podcast/streaming pack then this setup is for you.
The perfect one-stop pack, the Audio Technica Content Creator Pack consists of the perfect trio of a side-address cardioid condenser microphone, a pair of pro monitoring headphones and a pro-studio quality adjustable boom arm.
Take your recording sessions to the next-level with the content creator pack!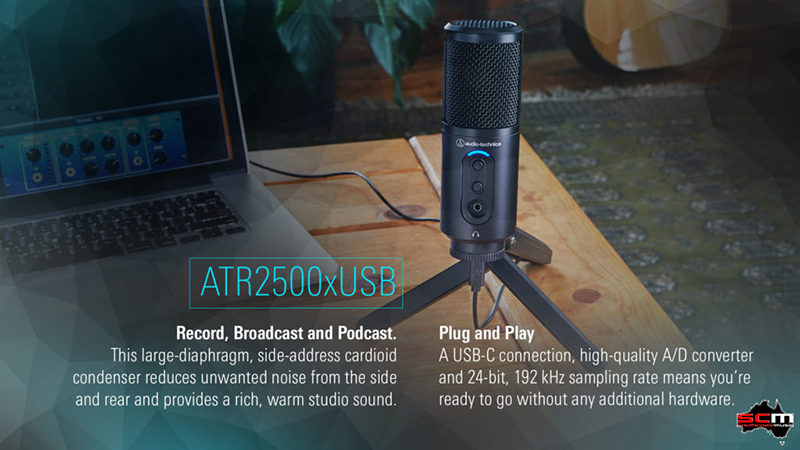 Let's Look Inside The Box!
Audio Technica AT-ATR2500x-USB Cardioid Condenser USB-C Microphone
• Professional Studio Quality Side-address Condenser Microphone
• USB output for easy connection to your computer
• Built-in headphone jack allows you to directly monitor from your microphone
• Low-mass diaphragm provides excellent frequency response
• Low self-noise – ideally suited for digital recording equipment
• Built-in pop filter for cleaner recording
• Mac and Windows compatible
• Includes 2m USB-C to USB-A cable for plug and playability straight out of the box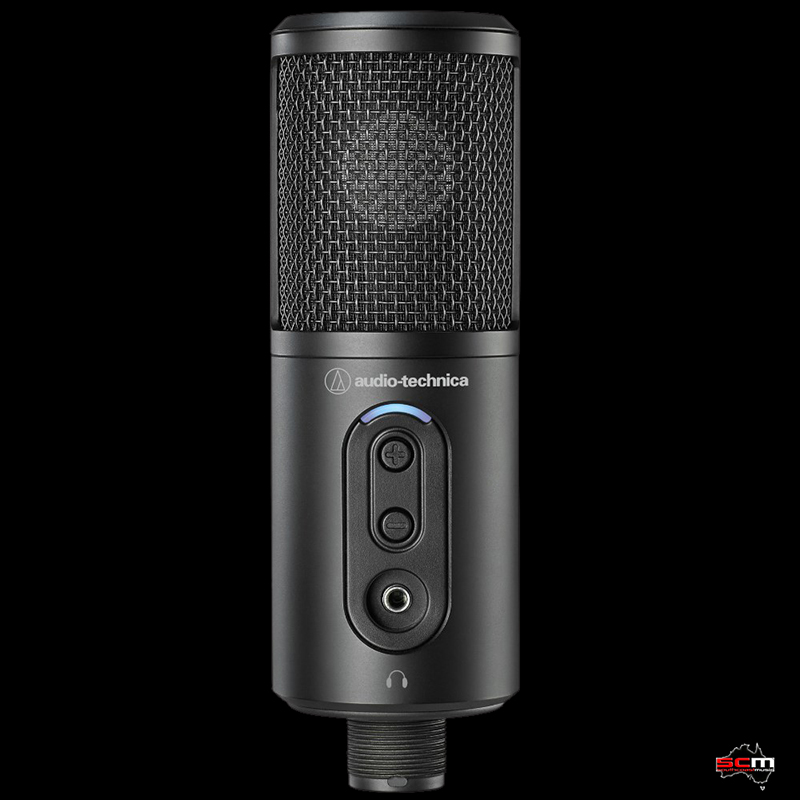 Ideal for podcasting, home studio recording, broadcasting and voiceover use, the ATR2500x-USB microphone connects straight into your computer's USB port and functions seamlessly with your favourite recording software. The sound quality is exceptional and just what we have come to expect from Audio Technica.
• Element: Condenser
• Polar Pattern: Cardioid
• Frequency Response: 30Hz – 15kHz
• Power Requirements: USB Power (5V DC)
• Bit Depth: Up to 24 bit
• Sample Rate: 44.1 kHz/48 kHz/96 kHz/192 kHz
• Volume Control: Headphone Volume controlled by up/down buttons
• Weight: 366 g (12.9 oz)
• Dimensions: L155.0 mm x Ø50.0 mm
• Output Connector: USB-C
• Headphone Output Power: 10 mW @ 16 ohms
• Headphone Jack: 3.5 mm TRS (stereo)
Audio Technica ATH-M20x Professional Monitoring Headphones
• Audio Technica's famous precision audio engineering and build quality
• 40mm drivers with rare earth magnets and copper-clad aluminum wire voice coils
• Tuned for enhanced low-frequency performance
• Circumaural design contours around the ears for excellent sound isolation in loud environments
• Convenient single-side cable exit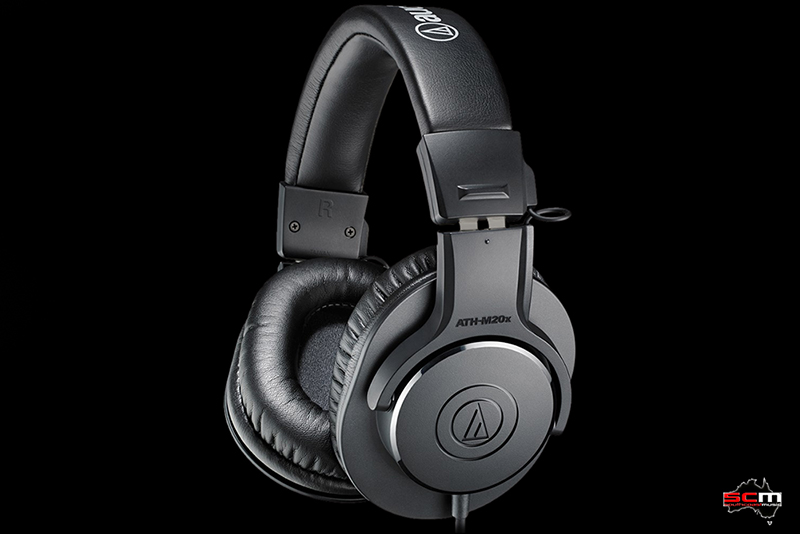 Audio Technica Headphones are highly regarded by professionals and enthusiasts the world over. The high-performance ATH-M20x studio monitoring headphones are tuned flat for accurate audio monitoring across a wide frequency range.
Your studio experience is enhanced with superior sound isolation and comfortable deep ear cups for extended sessions. Engineered with pro-grade materials and robust construction, the M20x excels in studio tracking and mixing.
• Frequency Response: 15Hz – 20 kHz
• Cable Length: 3.0 m, straight, left-side exit
• Magnets: Neodymium Rare Earth
• Driver Diameter: 40 mm
• Voice Coil: Copper-clad Aluminium Wire
• Sensitivity: 96 dB
• Maximum Input Power: 700 mW at 1 kHz
• Weight: 190 g
• Maximum Input Power: 700 mW at 1 kHz
• Impedance: 47 ohms
Audio Technica Desk Mount Scissor Boom Arm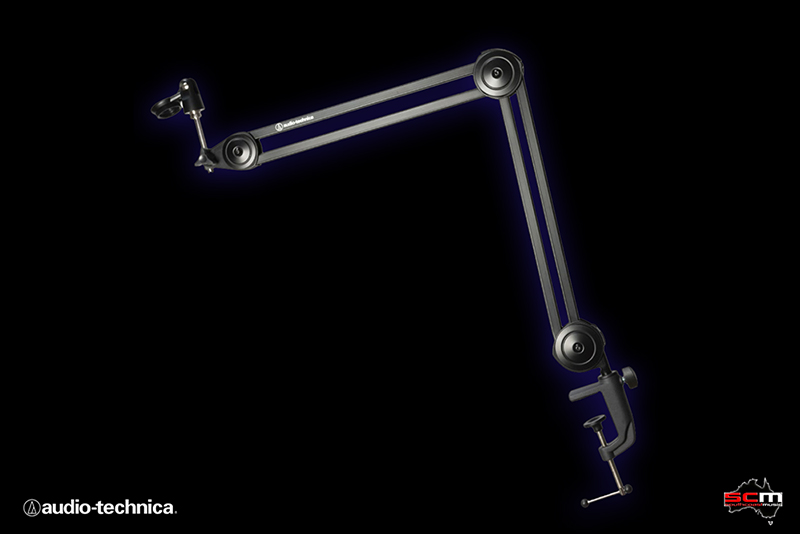 With this boom arm, your recording setup will look and feel like a professional setup. It can be easily attached and detached from a desk/bench via the included C-clamp, and provides positional freedom as you record.
Audio Technica Tripod Stand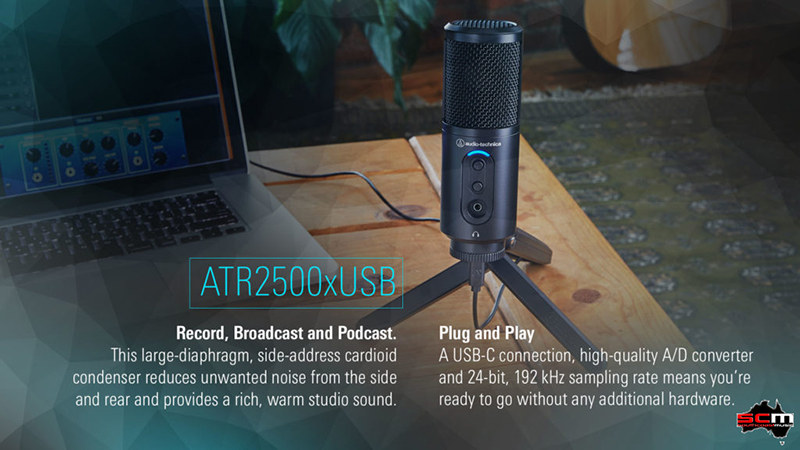 If you want to use your microphone in a table-top configuration this pack has got you covered too with a compact folding microphone tripod.
The Audio Technica Creator Pack is in high demand and with good reason – get yours while stocks last!