AUDIO-TECHNICA ATW-1501 SYSTEM 10 STOMPBOX 2.4GHz DIGITAL GUITAR WIRELESS SYSTEM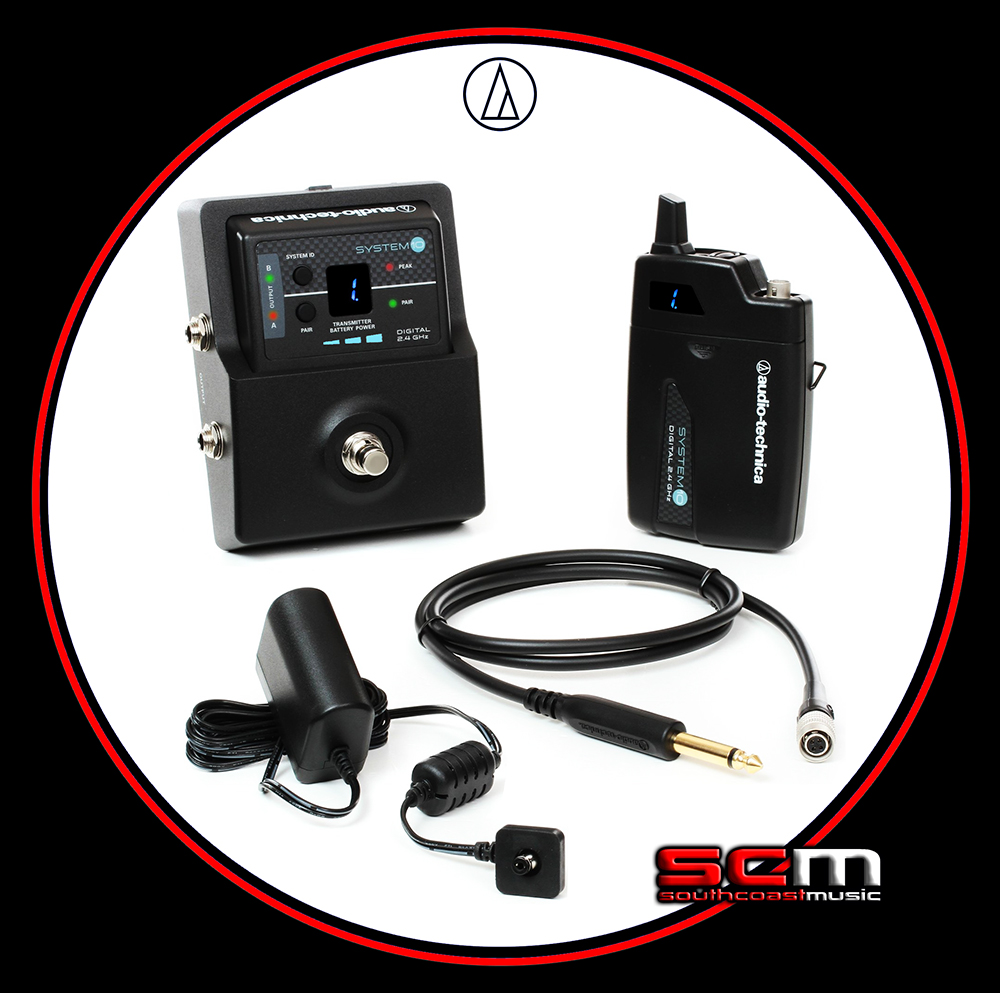 This is the amazing Audio-Technica ATW-1501 System 10 Stompbox Digital Guitar Wireless System. Audio-Technica are leaders in the Professional Audio Industry with a solid and well earned reputation for innovation and excellence at every level.
This stomp box style of wireless system has been designed and engineered for guitarists and other users of pedalboards who want the luxury of wireless performance without all the hassles of traditional rack mounted systems. Operating in the 2.4GHz Digital frequency range also means interference free, broadcast quality sound absolutely anywhere!

Digital 24-bit/48 kHz wireless operation for the ultimate sound quality and dependable performance
2.4 GHz range – completely free from TV and Telco interference
Three levels of diversity assurance: frequency, time, & space
Two switched TRS balanced 1/4″ output jacks
Output mode selector and foot switch to toggle between outputs or mute/unmute Output A without muting Output B (e.g., for use with tuner)
Multi-pairing function to link a single receiver with up to eight body-pack transmitters
Transmitter battery level display on receiver
Automatic frequency selection for seamless, interference-free operation
Extremely easy operation with instantaneous channel selection, sync, and setup
State-of-the-art digital receiver housed in a strong, metal, stompbox-style body for reliable performance and pedal board mounting
Included hook & loop strips for adding receiver to effects pedal board
Universal (center + or -) 9v–12v DC input, 170mA
The Audio-Technica ATW-1501 System 10 Stompbox Digital Guitar Wireless System is a Hi-Fidelity device that features advanced 24-bit operation in the 2.4GHz range. Features include easy setup, true-diversity operation, automatic frequency scanning and interference-free performance along with all the advantages of a high-quality, professional wireless system in a compact, pedal board-friendly size making this is a no-brainer for the working musician.
As well as saving space and weight in your rig, the great benefit of this stompbox wireless system is that you can place it at the start of your signal chain, eliminating the need to run a cable from the back of the stage out to the pedal board as would be required with a rack mounted receiver. The simplicity of this setup is perfect for the gigging musician who is looking for an easily transported professional quality rig that can be set-up in a matter of minutes – and sounds great.
LIGHTWEIGHT AND COMFORTABLE BELT-PACK UniPak TRANSMITTER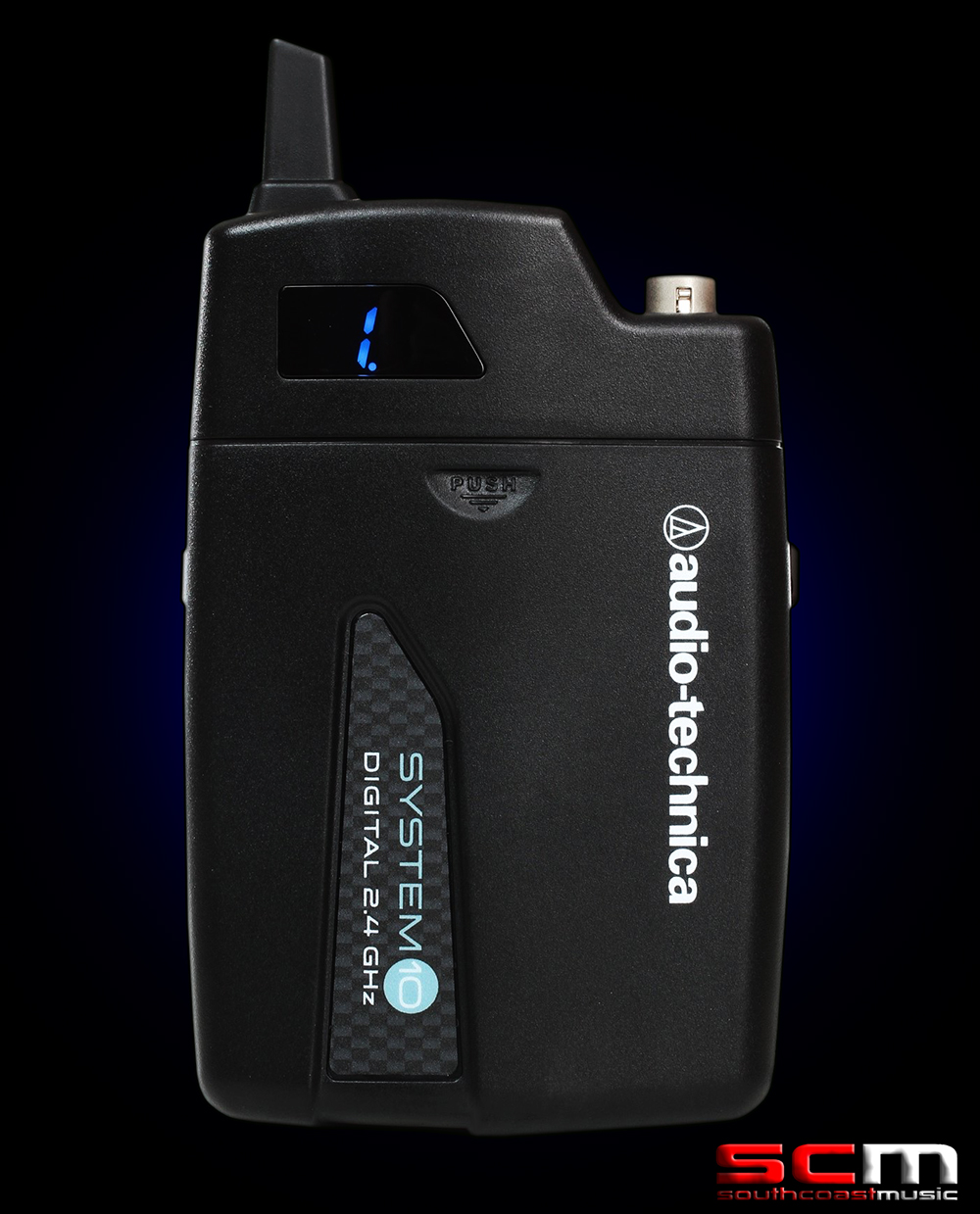 The Audio-Technica UniPak transmitter is solidly built yet lightweight and comfortable to wear. The input gain is adjustable using a tiny screwdriver that is stored inside the battery compartment. The cable connection to the belt pack is a rugged screw-in connector with a regular 6.3mm (¼") phono jack for the instrument end.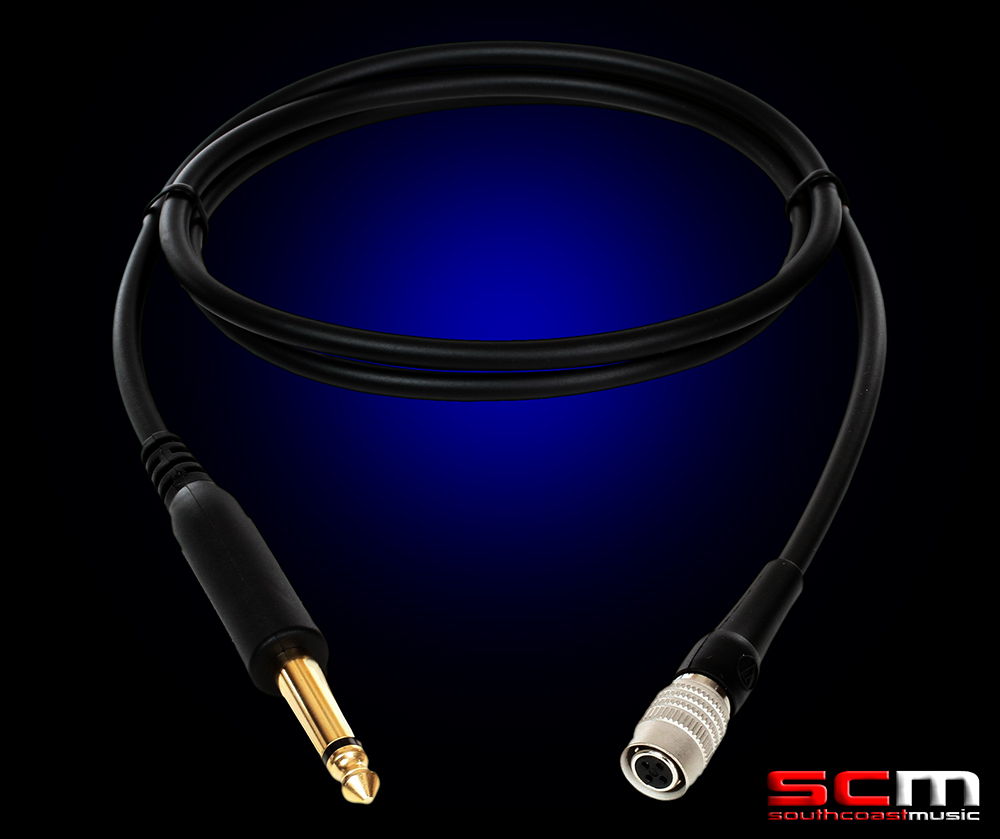 The UniPak transmitter's power button also acts as a mute switch when pressed quickly – a handy feature when changing guitars during a gig without any hum or feedback.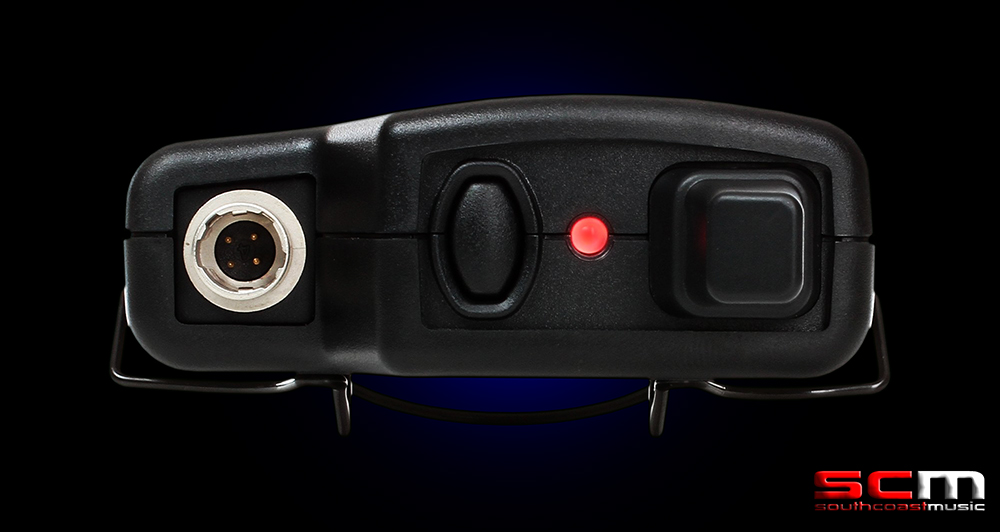 RUGGED STOMP BOX STYLE RECEIVER WITH DUAL OUTPUTS AND A+B SWITCHING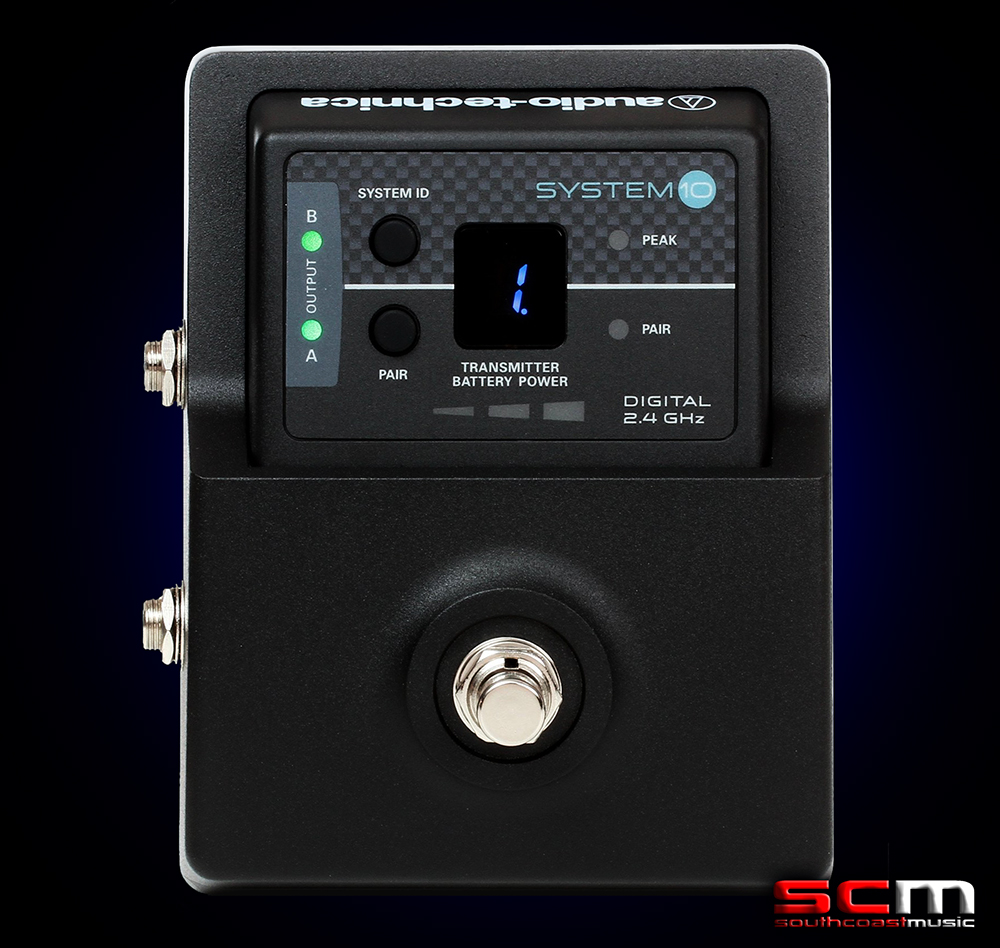 The Audio-Technica ATW-1501 System 10 Stompbox Digital Guitar Wireless System is also incredibly versatile.  The Stompbox Receiver features an A and B output with the option to either switch between them or to mute CHANNEL A with the footswitch.  This is great for amp switching, connecting a tuner that will be muted, or a variety of other set-ups where sending the signal in two directions is required.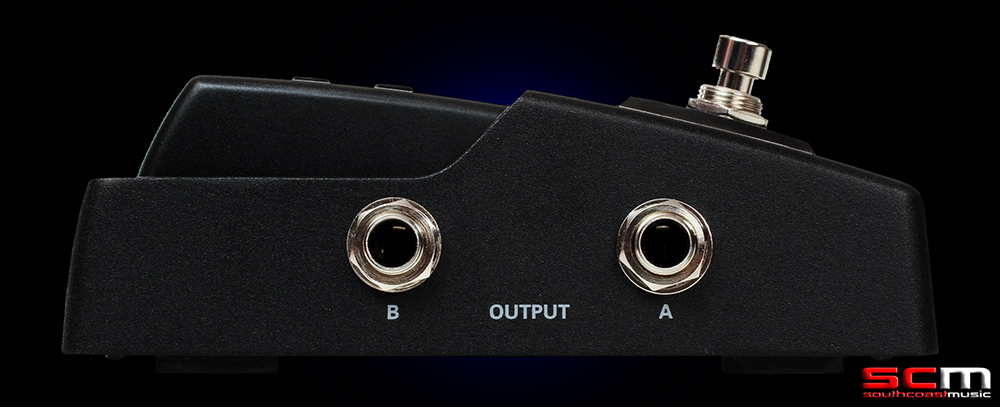 The Stompbox Receiver also has an LED indicator which displays how much battery power is left in the UniPak transmitter it's currently receiving. This LED indicator is a great feature for working musicians who'll be able to clearly see how much life they've got left in their pack even on a dark stage and should hopefully help users to avoid ever dropping out due to lack of battery power. A peak LED light lets you know if the signal from the UniPak is too hot – which is easily adjusted with the included micro-screwdriver.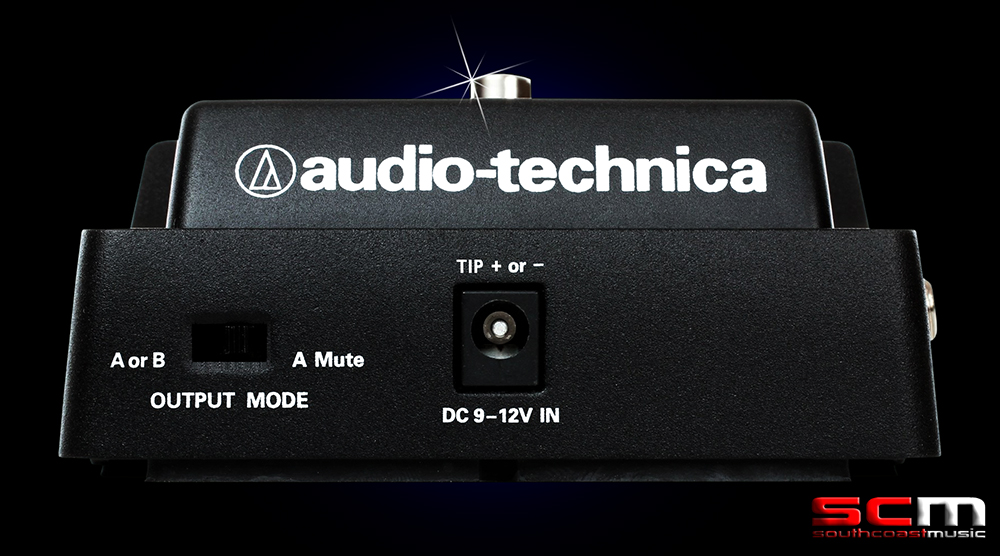 THREE LEVELS OF DIVERSITY PERFORMANCE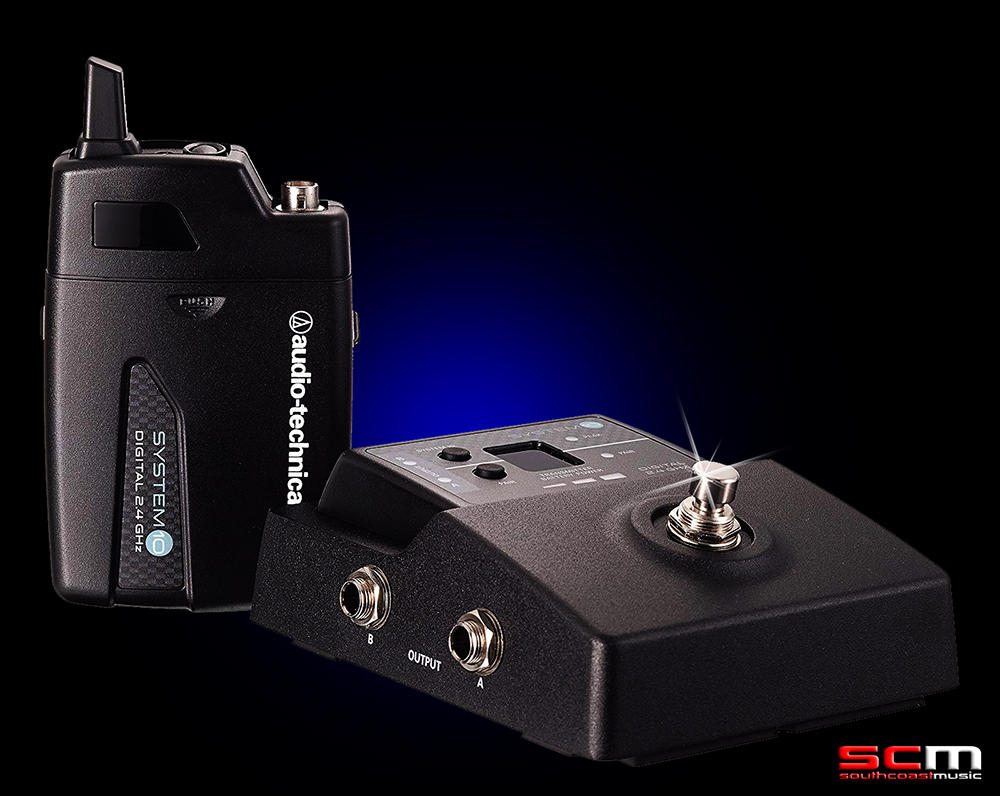 Audio-Technica have built clear communications into the System 10 wireless series by providing three levels of diversity performance/assurance: frequency, time, and space:
Frequency Diversity sends the signal on two dynamically allocated frequencies in the 2.4GHz band for interference-free communication
Time Diversity sends the signal in multiple time slots to maximize immunity to multipath interference
Space Diversity uses two antennas on each transmitter and receiver to maximise signal integrity.
PLUG AND PLAY EASY OPERATING SYSTEM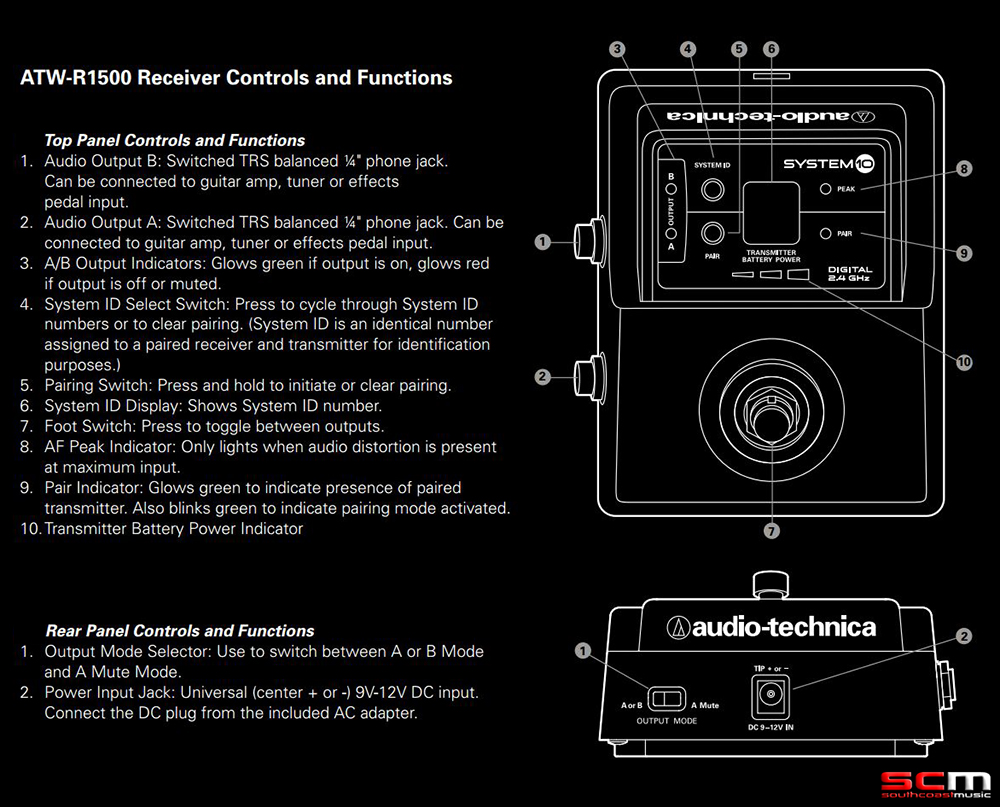 Simply switch Audio-Technica's System 10 Stompbox wireless guitar unit on and it will automatically determine and set the best available frequency (open channel). This is extremely important when utilising multiple wireless systems as it avoids interference and intermodulation. This also means that up to eight channels/units to be used together without any frequency coordination problems or group selection issues. Audio-Technica have done all the hard work so all you have to do is plug in and play!
FIRST IMPRESSIONS COUNT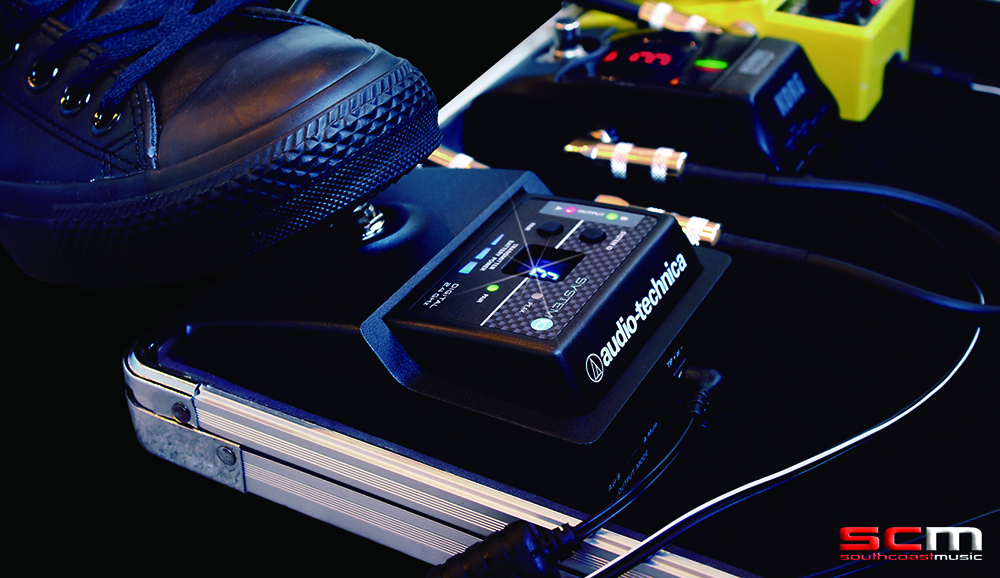 This is an impressive system. The construction is first rate and the simple controls are intuitive and easy to use. The A+B switching ability adds another level of versatility that sets this system apart from the competition.
The sound quality is superb, with no audible difference between the wireless signal and a high quality guitar cable. There are no latency issues and you should find the 20 metre range of the unit equally impressive. Being a high fidelity Digital System with a wide operating range makes it the perfect wireless solution for Bass Guitarists and other low frequency instruments.
The Audio-Technica ATW-1501 System 10 Stompbox Digital Guitar Wireless System is a great wireless system from one of the world's leading wireless microphone manufacturers, a trustworthy, quality brand which would make a welcome addition to any guitarists live rig.
Only available while stocks last.