AKG C111LP Ultra Light Headset Microphone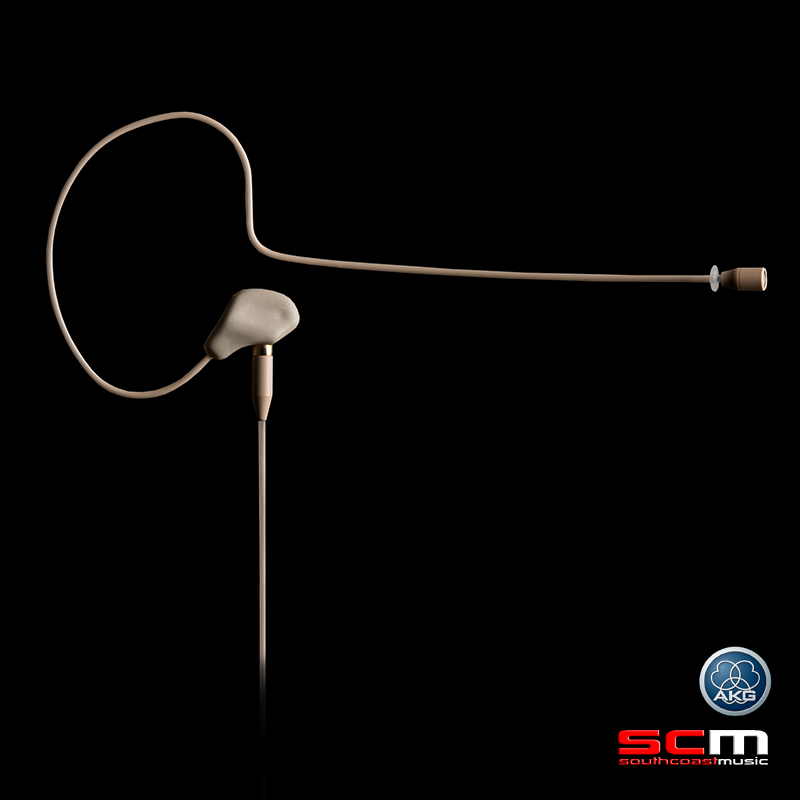 • Flesh (Beige) Colour
• Soft and flexible Stainless Steel boom
• Lightweight design
• Omni Directional Capsule – Clear, well-defined sound
• Detachable Mini XLR Cable
• Carry pouch and cable clip
• Fits all AKG pocket transmitters

AKG is one of the oldest and most celebrated Microphone and Headphone manufacturers in the world today. AKG microphones may be heard on countless recordings and are used by some of the world's greatest actors, musicians and public speakers.
The AKG C111 LP is a lightweight, stainless-steel ear-hook microphone ideal for use in presentations and theatre applications.
The C111 LP is a perfect match for the entire range of AKG pocket transmitters.
For example, used with the AKG WMS 40 Mini Wireless Beltpack/Instrument System, the C111LP delivers incredible fidelity and clarity of sound without distortion.
The AKG C111LP looks so elegant and delicate that it's practically unnoticable yet, thanks to it's stainless steel construction – it is very strong.
This high impedance, omnidirectional ear-hook microphone is bendable and designed to ensure robustness and reliability, while allowing perfect adjustment and fit to any speaker or performer.
The inconspicuous size and skin-toned color is designed so the audience can view the performance without distraction.
The AKG C111 LP weighs in at a featherweight 7.0 grams and delivers a flat frequency response of 60 Hz to 15 kHz.
This professional headworn microphone is designed to be comfortably worn, even during long performances.
The C111 LP is suitable for all AKG pocket transmitters and ships with a carrying bag, a windscreen, and a cable clip.
AKG C111 LP SPECIFICATIONS:
• Colour: Beige
• Polar Pattern: Omnidirectional
• Frequency Response: 60Hz to 15kHz
• Impedance: 1.8 kOhms
• Connector: 1 x 3-pin mini XLR, female
• Sensitivity: -64 ±3 dB @ 1 kHz
• Weight: 7.0g (0.25 oz)
• Connector: 3 pin mini XLR
• Detachable Cable: Yes
• Wind Screen: Included
• Carry Pouch: Included
• UPC: 885038035268