YAMAHA NP11 61 Key PIAGGERO DIGITAL PIANO KEYBOARD
+ BONUS LEARN TO PLAY DVD TRIPLE PACK!
RRP$349 
Slim, Light & Compact Design
Piano-style keyboard – The ideal portable Piano learning tool
Advanced Wave Memory (AWM) Stereo Sampling
Built-in Stereo Speaker System
Piano Preset songs
AC Adaptor included
Optional Battery Power
Auto Power Off mode
Three Year Warranty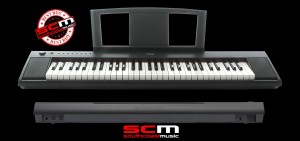 The NP-11 is a new 61-key model that takes Piaggero's signature concept of Slim, Light, and Compact to a new level. It features high-quality voices and expresses Piaggero's piano sound more realistic than ever before.
The NP-11 offers a wide variety of uses with simple, user-friendly functions. Distinguished craftsmanship is emphasised by the strip of red felt at the keyboard's back end.
Slim, Light & Compact Design
Walk in, carrying the NP-11 with one hand, and play – it's that easy anywhere thanks to the new slim, light and compact design.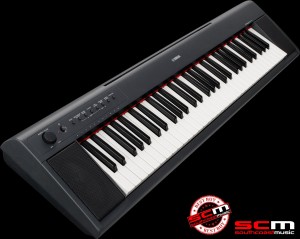 Piano-style keyboard
The 61 full size keys of the NP11 Piaggero piano style keyboard are semi-weighted and touch sensitive delivering a remarkable playing experience.
Advanced Wave Memory (AWM) Stereo Sampling
AWM, Advanced Wave Memory Stereo sampling is a sampling system, creating superb wave data that mirrors the sound and expression of the original instrument by using advanced digital technologies. It creates a unique, rich sound by using multiple waveforms.
Built-in Stereo Speaker System with Digital Power Amplification
The NP 11 uses a highly efficient Digital stereo amplifier, generating a solid sound in this slim, light and compact digital piano. With 2.5 watts per channel, the Piaggero NP 11 is ready to go, whenever you are.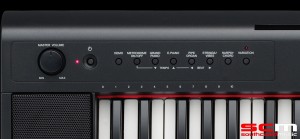 Piano Preset songs
Preset piano songs are included as well as voice demo songs, for your listening pleasure.
Battery Power or AC adaptor
Our offer includes a 240V AC adaptor however, battery operation is the key to the Piaggero NP11's portability.
Auto Power Off mode
This is a new, eco-friendly mode. The NP-11 comes with a function that turns off the power automatically if the keyboard has not been used for a set amount of time(30 minutes) in order to avoid using power unnecessarily and prolongs battery life.
YOUR back to school bonus package INCLUDES…
Learn to Play Keyboard Series DVD TRIPLE PACK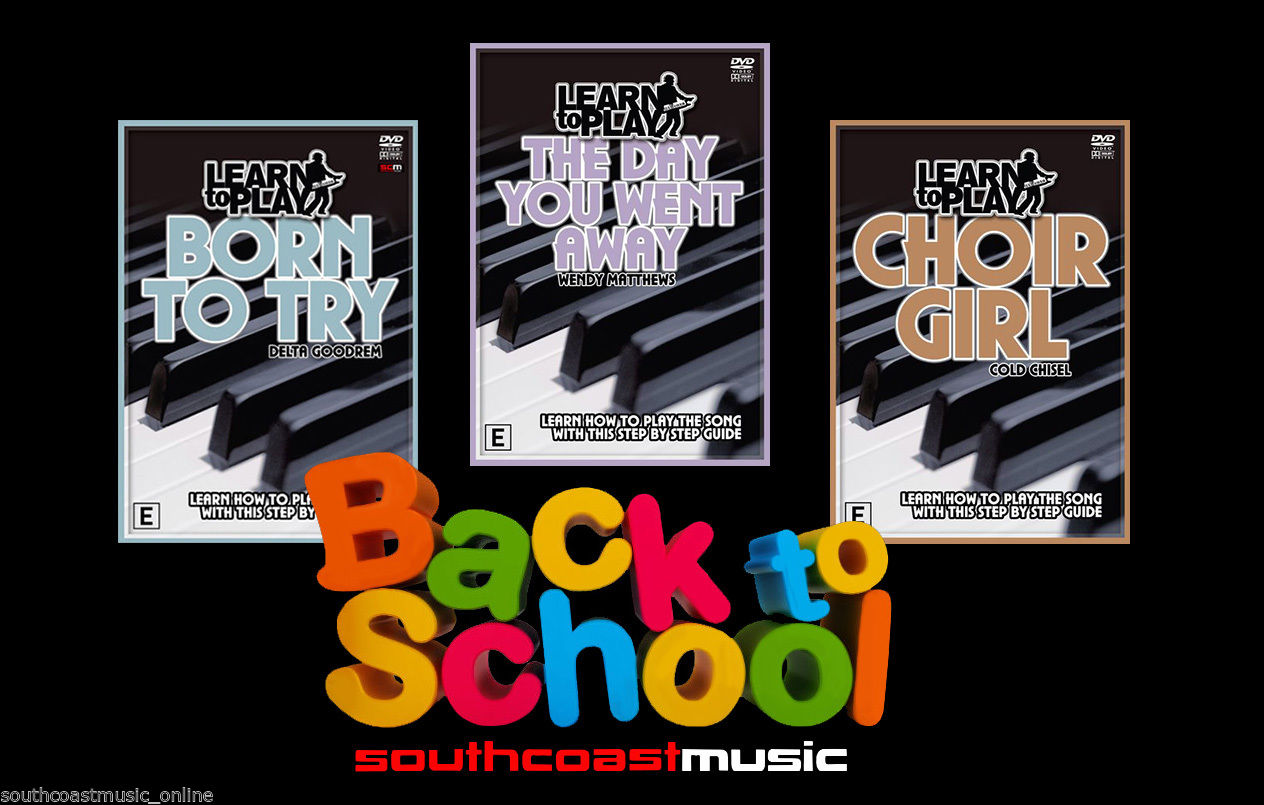 featuring these three Aussie Favourites…
SCM – The Day You Went Away by Wendy Matthews
SCM – Born To Try by Delta Goodrem
SCM – Choir Girl by Cold Chisel