YAMAHA DTX522K ELECTRONIC DRUM KIT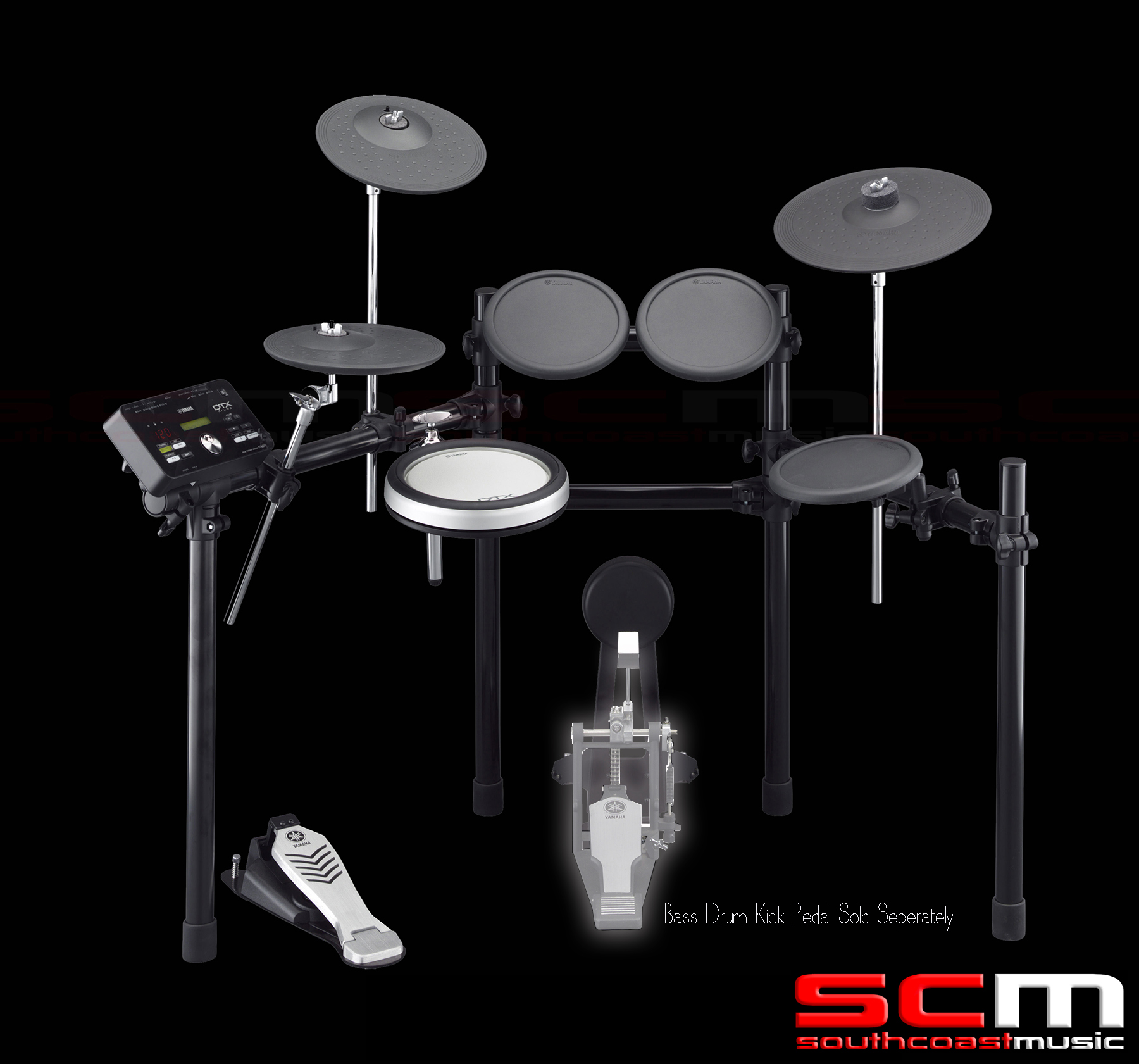 The DTX522K features Yamaha's DTX-PAD snare with newly developed tom pads, exclusive 3-zone hi-hat and cymbal pads, plus the incredible sounds and features of the DTX502 module in an affordable kit configuration.
Utilising the DTX-PAD snare for superior stick feel, you can play the head, open rimshot, and closed rimshot voices in each of the three zones for authentic snare expression.
The Yamaha DTX522K also features 3-zone operation for the ride, crash and hi-hat. The drums and percussion voices in the new DTX502 module lets you sound your absolute best, and with the advanced practice tools and easy song recorder you will be getting better all the time.
The USB port allows control over VSTi software and lets you import custom wave files.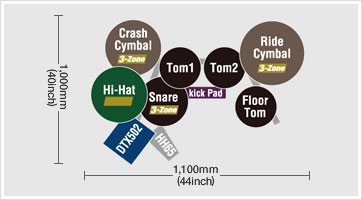 YAMAHA DTX522K CONFIGURATION
Module: DTX502
Snare : XP80
Tom: TP70 x 2
Floor Tom: TP70
Bass Drum Tower : KP65 (Bass Drum Kick Pedal sold seperately)
Hi-Hat : PCY100 + HH65
Crash Cymbal: PCY100
Ride Cymbal : PCY135
Rack : RS502
YAMAHA DTX522K NEW MORE POWERFUL YAMAHA DTX502 DRUM TRIGGER MODULE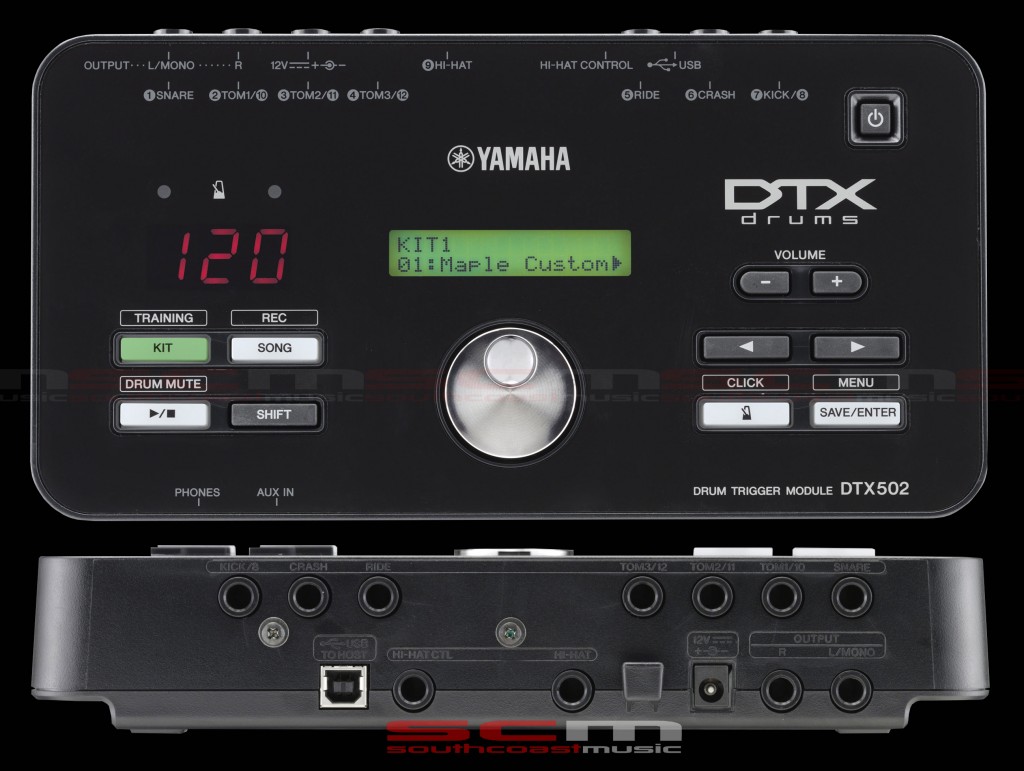 The DTX502 has almost twice the wave ROM and over 250 more sounds than its predecessor and features new drum and cymbal samples from top VST developers that have been optimised for DTX.
Yamaha have also taken the best voices from previous DTX modules which have then been updated for improved playability and sound.
 ADAVANCED TECHNOLOGY PUSHING THE ENVELOPE…

Using proprietary laser technology to analyse drum strokes, Yamaha's Engineers have tuned the trigger settings on the DTX502 series resulting in a more natural feeling with laser accuracy. You also get advanced features from Yamaha's higher end models like cymbal muting, natural cymbal swells, and smoother snare drum rolls so the kits respond to every nuance of your playing, and 3-Zone hi-hat technology when using the PCY100 as a hi-hat pad.
3-ZONE CYMBALS WITH "CHOKE" FEATURE DELIVERS REALISTIC EXPRESSION!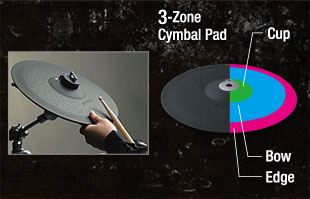 The DTX522K also features Yamaha's latest professional 3-zone cymbal pads, which can express a different sound in each of the cup, bow and edge zones.
These cymbals have a good stick feel and low acoustic noise, which is essential for electronic drums when used for private practice. In addition to a very natural swaying motion, they also have the "choke" function 360-degrees around the edge. You can even mute the cymbal before striking it – a DTX exclusive feature!
UPDATED PRACTICE FUNCTIONS WITH SCORING…

New drum training functions are included to challenge you no matter your current skill level every time you practice. Working with these tools will help you improve the most important skills for drumming from rhythmic timing to pad accuracy and endurance. The system will even generate a score so you can track your progress as you improve.
NEW DESIGN OFFERS VERSATILE TRIGGER AND UPGRADE OPTIONS…
The DTX502 module is perfect for use in a 'hybrid' kit with your acoustic drum hardware, and can be expanded with four additional pads or triggers. Pad upgrades let you build your dream kit as your skills improve. USB connectivity lets you connect to a PC or MAC.
Your original WAVE can be imported.
Up to 12sec (sampleing rate 44.1kHz, 16bit, mono) , 20 files
(NOTES: The internal memory of DTX502 is also shared by external MIDI file, if you load for example "Song Beat" data, as well your original WAVE file. )
FREE EAST COAST METRO DELIVERY ON THIS FABULOUS YAMAHA DIGITAL DRUM KIT!