Y A M A H A   C S 4 0
7/8  S I Z E   C L A S S I C A L   G U I T A R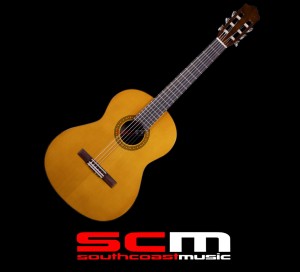 Hand Crafted
Unparalleled quality of construction
Superb tone
7/8 classical guitar size
Five Year warranty
Yamaha are a world respected name in acoustic guitars. Yamaha acoustic guitars were even onstage at Woodstock and they have continued to become the first onstage guitar for countless musicians the world over.
The Yamaha CS40 an exceptional guitar for the money. Created specifically for young beginner guitarists it offers added playing comfort with its 7/8 scaled, compact body design. Excellent playability is combined with perfect tone. Yamaha's luthiers designed the CS40 to ensure that young learners remained inspired and excited about the hours spent practicing.
Without exception, the Yamaha CS40 is the best beginner guitar for all 8 to 12 year olds and has our recommendation as the perfect small acoustic guitar.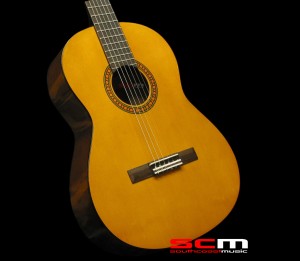 High Pressure Laminated Spruce top
Meranti back & sides
Natural Gloss finish
Rosewood fingerboard & bridge
Nickel silver frets
Gold tuning pegs
Professionally setup in house
Five Year warranty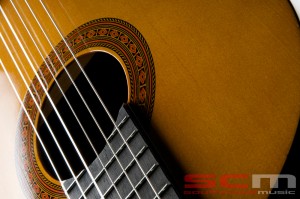 Not surprisingly and probably prompted by musicians on the move who refused to give up their beloved first guitar – the Yamaha CS40 has become an incredibly popular Travel guitar!