WITTNER® GmbH & Co. KG
WITTNER Metronome taktell PICCOLO
• Item Weight: 181 g
• Product Dimensions: 5 x 7 x 15 cm (5.9 x 2.76 x 1.97″)
• Item Model Number: 834
• Case Material: Plastic
• Colour: Ruby
• Country of Manufacture: Germany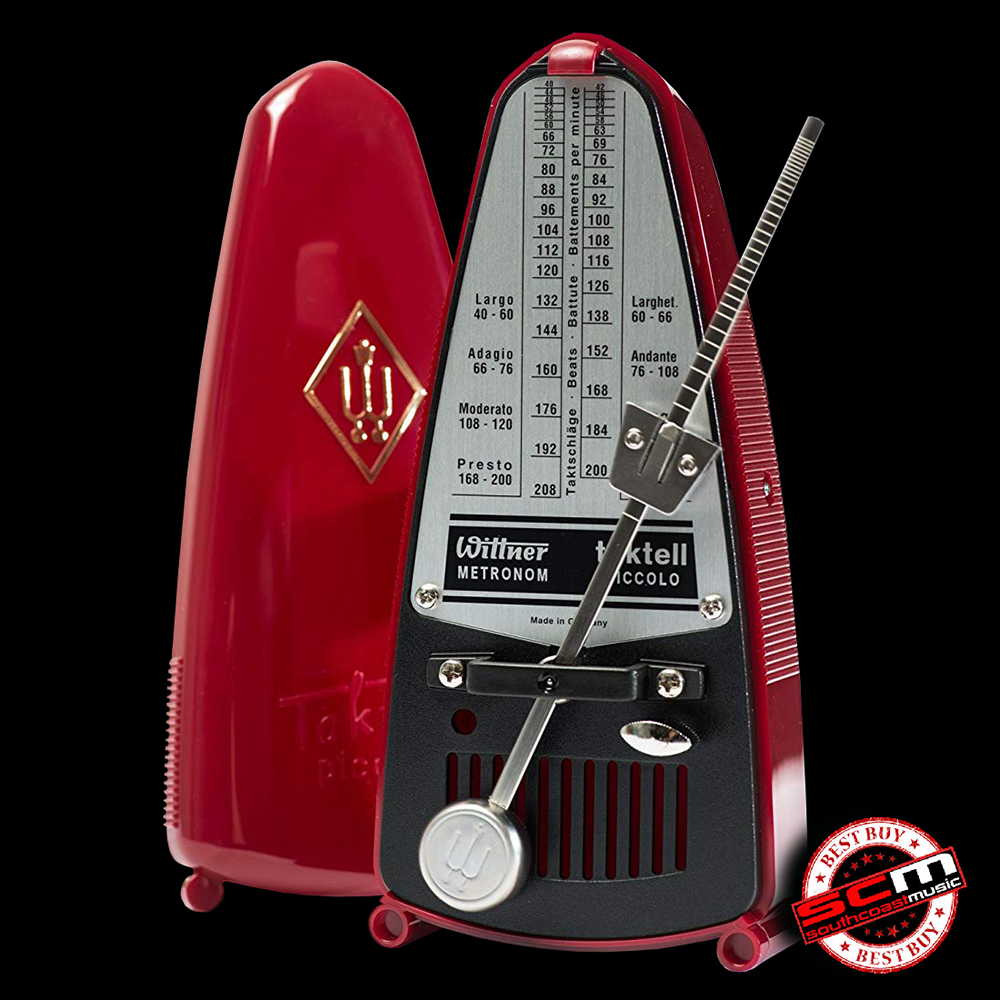 In 1895, Gustav Wittner built a factory in Germany and began to produce precision mechanical Metronomes.
WITTNER soon developed an enviable reputation for high quality and accurate metronomes. With the introduction of the "TAKTELL®", WITTNER® became the favourite metronome choice for students, educators and performers around the world.
Today with the benefit of experience, tradition and technology, WITTNER® has become the biggest manufacturer of precision Metronomes in the world.
The WITTNER Taktell is easy to set when the pendulum is hooked vertically in place as the notches – corresponding to the various beats per minute line up precisely with the clicking slider weight. The sound made is very pleasant and natural sounding – we call it the "Goldilocks" Tone – not too soft, not too loud and not too harsh – just right!
Indication of beats per minute according to Tempo:
• Largo: 40–60 bpm
• Adagio: 66–76 bpm
• Andante: 76–108 bpm
• Moderato: 108–120 bpm
• Allegro: 120–168 bpm
• Presto: 168–200 bpm
• Prestissimo: 200–208 bpm