The

Wiggles

& Friends Song & Activity Book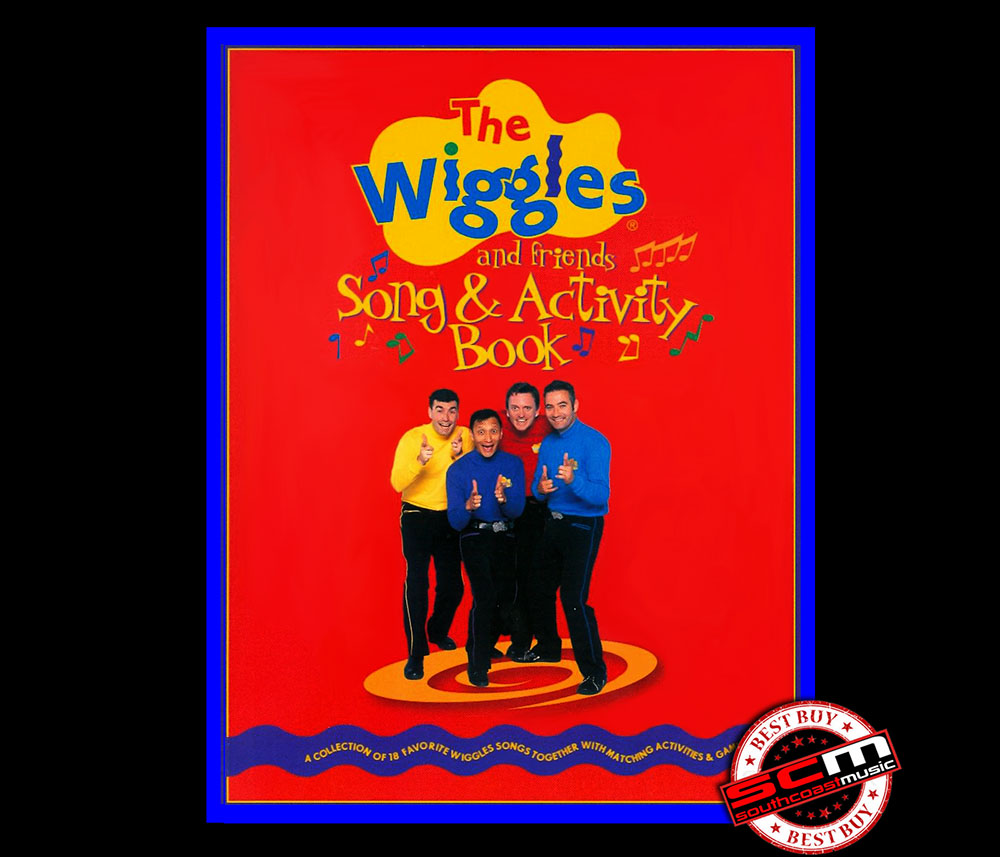 A collection of 18 of the favourite Wiggles songs together with matching activities and games!
Melody Line, Lyrics & Chords (MLC)
40 pages
Whether at home, at school or even home schooling . . . this is fun! Sing and play with the original Wiggles and friends, with this selection of 18 of their most popular songs and a whole host of special activities and games.
These learning experiences use the songs as their starting point, leading to a whole world of creative adventures including model-making, puppets, games, jigsaws, simple foods, potato prints and lots lots more! This is the perfect opportunity to interact with your child with music, craft work and more!
The songs themselves are presented with the melody line in standard notation, the compete lyrics and simple guitar chords suitable for a teacher or even for a young guitarist.
The

Wiggles

& Friends Song & Activity Book Songlist:
Can You (Point Your Fingers And Do The Twist)
Captain Feathersword Fell Asleep On His Pirate Ship
Crunchy Munchy Honey Cakes
Do The Owl
Dorothy The Dinosaur
Fruit Salad
Get Ready To Wiggle
Head, Shoulders, Knees and Toes
Henry s Underwater Big Band
Hot Potato
Move Like An Emu
Move Your Arms Like Henry
Rock-a-bye Your Bear
The Monkey Dance
Toot Toot, Chugga Chugga, Big Red Car
Wake Up Jeff
We re Dancing with Wags The Dog
Wiggly Party
The Wiggles & Friends Song & Activity Book – a collection of 18 favourite Wiggles songs together with matching activities and games.
Fantastic for classrooms and home schooling!