VOX VFS2 DUAL BUTTON FOOTSWITCH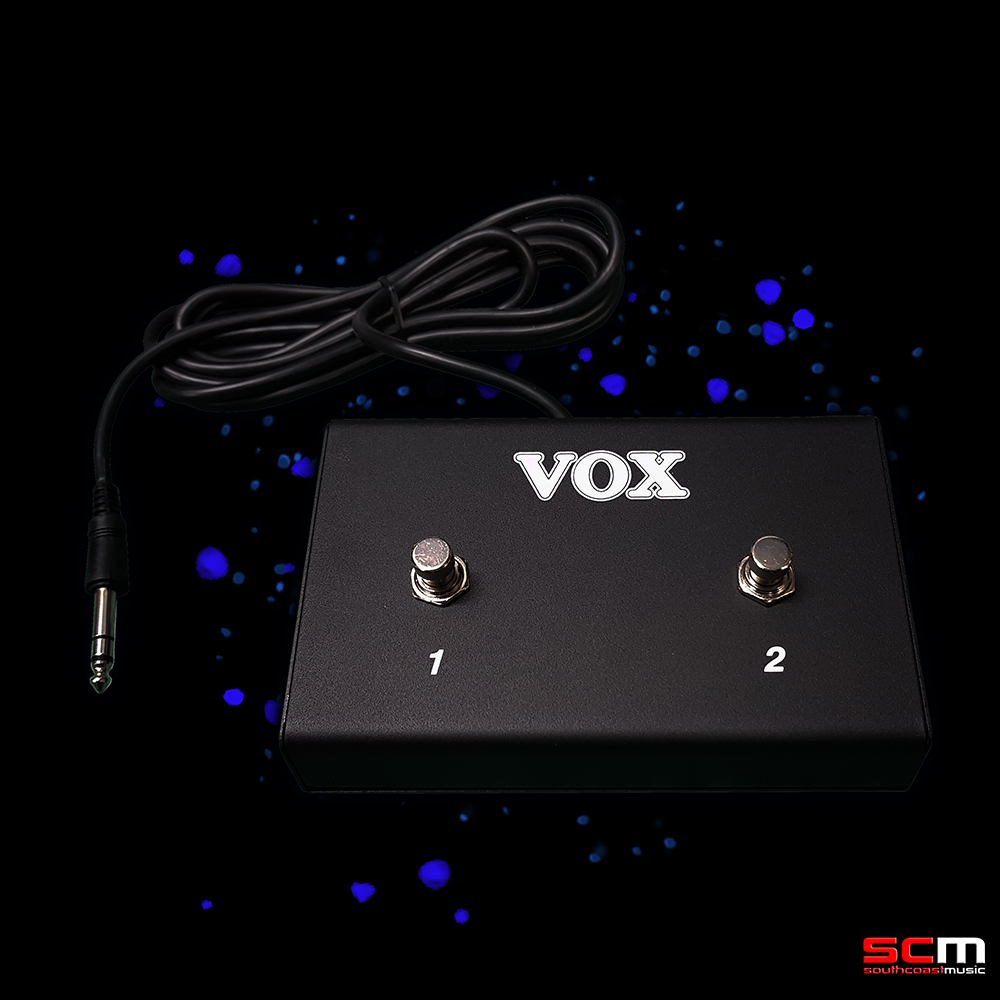 This is the VOX VFS2 – the original and genuine VOX footswitch. The VFX2 is a genuine VOX product.
The VOX VFS2 will help you get the most out of your VOX guitar amplifier.
The all metal construction is rugged and eminently stage-worthy. Built from high quality components, this simple yet effective Dual footswitch has been designed to work with these VOX amplifiers:
• AC30VR & AC15VR
• AC Custom Series AC15C1, AC30C2, AC30C2X,
• AV Series
• AV30, AV60
• All Night Train G2 models
• MVX series Amps
The VOX VFS2 offers two switching functions dependent on the particular amplifier that it is connected to. The VOX VFS2 also features a fixed cable with a 6.3mm (¼") TRS phono jack. If unsure please consult your VOX amplifier's user manual to confirm compatibility with your amp.
VOX VFS2 Specifications:
• Dual Footswitch
• Rugged Metal Construction
• Cable with 6.35mm (¼") TRS Phono Jack
• Weight: 644 g
• Product Dimensions: 17.3 x 11.2 x 6.4 cm
• Warranty: One Year
One Year VOX Australia Warranty Applies
Buy with confidence! southcoastmusic is an authorised Australian reseller of VOX products.