VOX AV60 Analogue Valve Electric Guitar Amplifier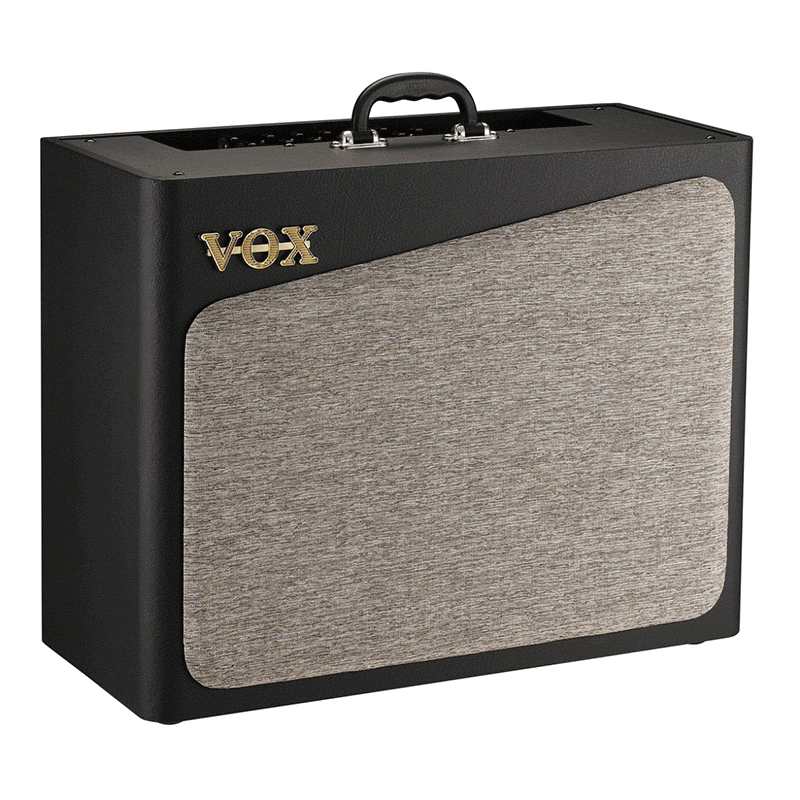 • 60 Watts of power through a custom VOX 12" speaker
• True analog circuit design complete with two 12AX7 valves
• Two Channel Design
• Achieve authentic tones with two sets of eight, all-analog amp models
Drawing upon nearly 60 years of tube amplifier design, the all-new AV60 (Analog Valve) electric guitar amplifier from VOX offers players a full pallet of authentic amplifier sounds via eight, all-analog pre-amp circuits.
The VOX AV60 amplifier also features a true analog circuit design based on the classic 12AX7 tube, which delivers classic, harmonically rich tones.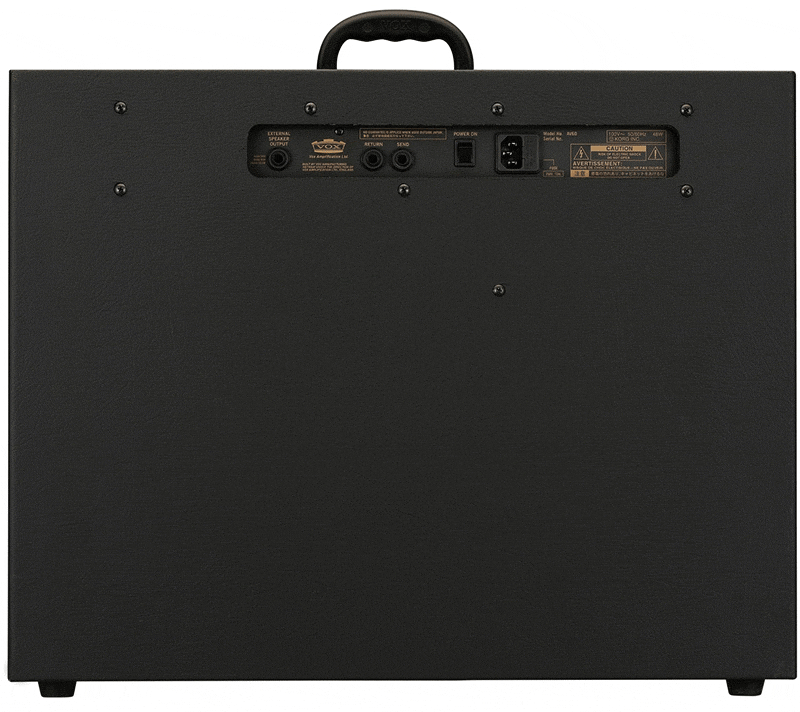 The innovative Valve Stage section modifies the circuit to add, or reduce, brightness & bass response and also allows users to adjust the bias and response of the power section on the fly.
The handy 3.5mm AUX input allows you to connect a smart media device to jam along with your favourite music.
Additional features include a unique, sealed cabinet design, three classic effects (Chorus, Delay & Reverb) and a retro-inspired aesthetic that all combine to confirm the AV60 as one the most exciting and versatile offerings in the VOX lineup!

With 60 Watts of power and a 12" speaker, the VOX AV60 is perfect for players seeking a versatile, affordable and incredible sounding amp.