ULTIMATE SUPPORT VS-88B V-Stand Pro Keyboard Stand
• Adjustable height and width
• Suitable for both sitting and standing positions
• Suitable for a wide variety of equipment
• Supports stage pianos, keyboards, DJ equipment, mixers, lighting consoles and more
• Convenient, built-in cable management system with cable clips on each leg
• The wide footprint provides clearance and easy access to multiple pedals
• Innovative folding design and Carry Bag makes storage and transport quick and easy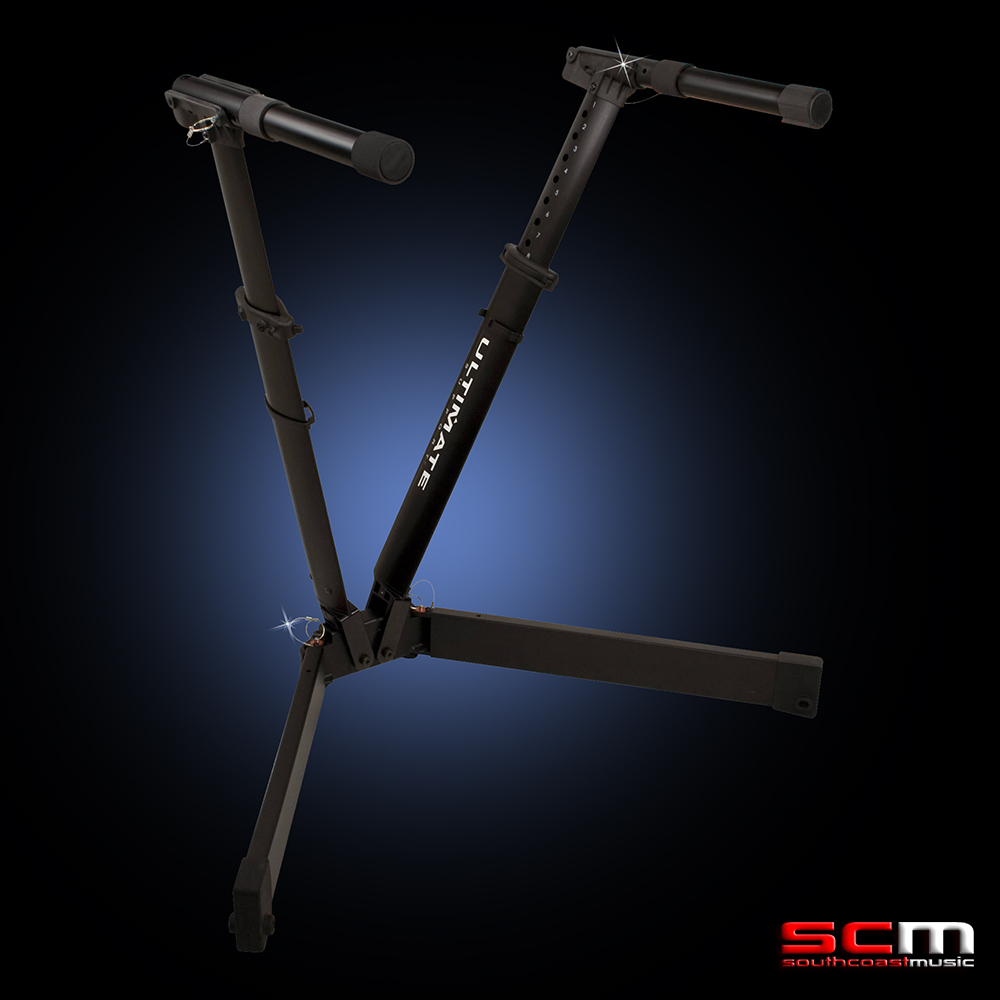 The Ultimate Support Stand V-Stand Pro is a highly versatile stand that works as great as it looks. With adjustable height and width, not only can it accommodate both sitting and standing positions but also supports a variety of gear such as Stage pianos, keyboards, DJ equipment, mixers, lighting consoles and more.
The Ultimate Support V-Stand Pro delivers sleek, attention-getting looks that will get you noticed. Whether you sit or stand to play, the V-Stand Pro's 13 height settings will position your keyboard exactly where you want it. Plus, the V-Stand Pro's wide footprint accommodates as many pedals as you wish. Two cable clips, one on each leg, let you keep your cables from getting in the way of your performance.
Convenient features like the built-in cable management system, wide footprint for multiple pedals and an innovative folding design for easy storage and transport in its own bag make the the Ultimate Support Stands VS88B V-Stand Pro your first choice in keyboard stands!
• Capacity: 68kg (150lb)
• Dimensions – Height adjustable: 65.6 to 103.5cm (27 to 40.75″)
• Arms Depth: 43.2 cm (17″)
• Arms Width (adjustable): 49.5 to 73.7cm (19.5 to 29″)
• Legs Depth: 61cm (24″)
• Legs Width: 96.5 cm (38″)
• Folded: 72.4 x 24.1 x 15.25cm (28.5 x 9.5 x 6″)
• Weight: 8.27kg (18.25lb)