Tech 21 SansAmp ACOUSTIC Fly Rig Multi Effects Guitar Pedal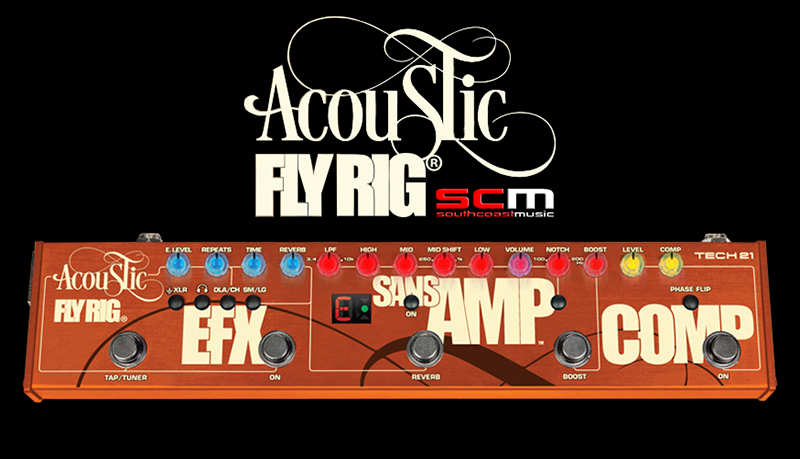 The Tech 21 Fly Rig Series is known for travel-friendly, grab-and-go pro tones for live and studio dates. The latest addition to the series is the Acoustic Fly Rig. Specifically tailored to complement the particular nuances and traits of acoustic instruments, the Acoustic Fly Rig provides round-the-clock ease and confidence for any gig, anywhere and everywhere you perform.
Acoustic Fly Rig Comp
COMP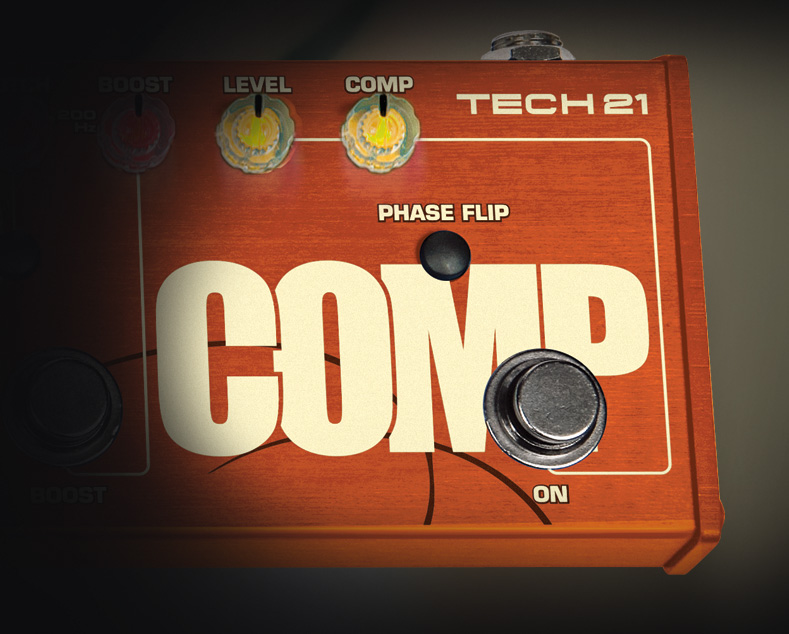 COMP, for compression, utilises old school, all-analog, FET-based technology, which is inherently warmer, more transparent and musical.
SANSAMP
The all-analog SansAmp is, of course, its center point. Sweepable, semi-parametric, active EQ controls provide professional grade tweakability for any situation.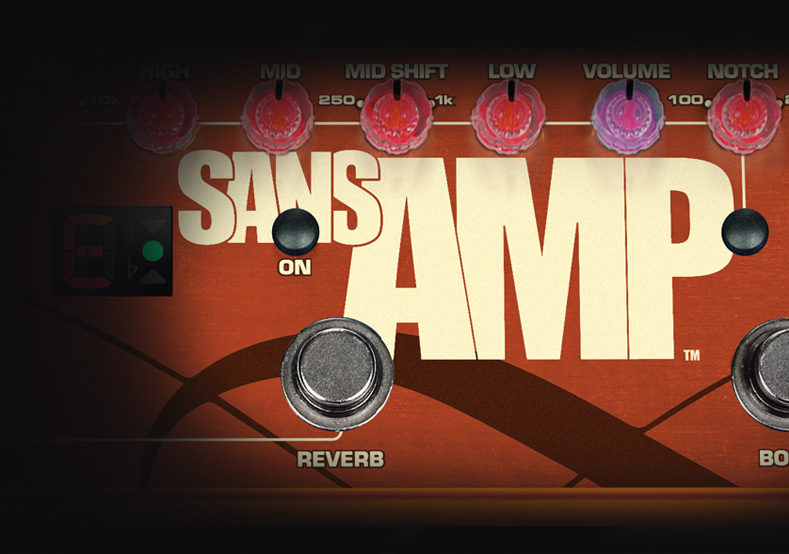 There's a Notch Filter, sweepable from 70Hz to 350Hz, designed to diminish the sensitivity for feedback caused by the resonating, low frequencies of acoustic guitars. A Low Pass Filter, sweepable from 16kHz to 1.5kHz, rolls off undesirable frequencies and artifacts.
BOOST
Independent Boost function, up to approx 12dB, for solos. Includes a wide mid-range boost for improved clarity.
The Acoustic Fly Rig features a simple interface to control exceptional signal processing of crucial effects. A single knob controls reverb level, and a button underneath selects small or large 'verb. Another button selects either chorus or a tape-voiced delay and a single knob controls that level as well. The chorus is tailored for acoustic as a pitch shift effect, designed to eliminate the need for speed and depth controls.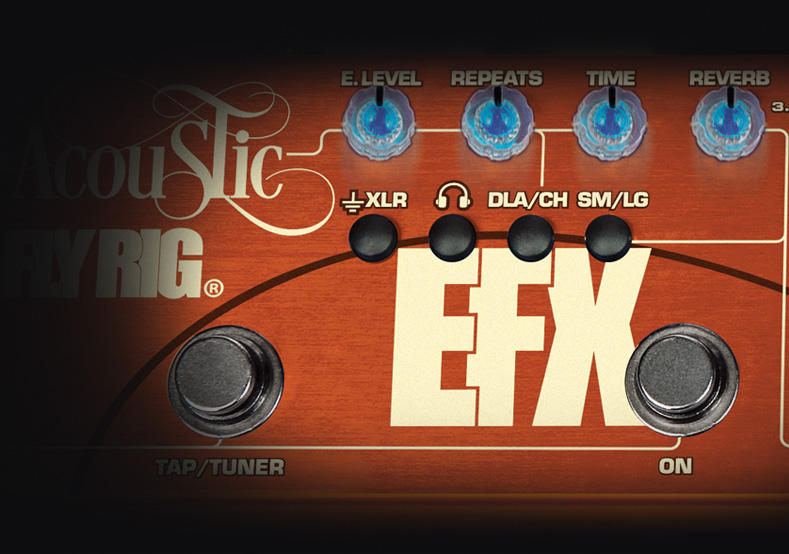 In delay mode, a pair of knobs control Repeats and Time. The latter is automatically overridden when you hit the tap tempo button. Holding down the same button mutes the signal and engages the chromatic tuner.
Tech 21 have clearly considered what's truly needed on an acoustic gig and put exactly that into the Acoustic Fly Rig. Plug it into a P.A. system and you're good to go. If you're using a magnetic soundhole pickup you should be delighted with the results. It's also a superb preamp and pedal consolidator. The Acoustic Fly Rig is fas becoming the go-to multi-effects interface/D.I. for guitarists the world over and guitarists travelling all over the world. As an on-stage device and considering its potential in the home studio or as a headphone amplifier, the ACOUSTIC Fly Rig is a winner!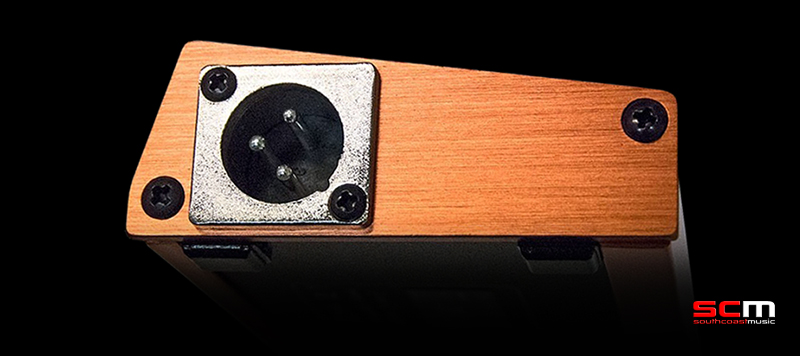 TECH 21 ACOUSTIC FLY RIG FEATURES:
• Phase Flip switch flips the signal 180 degrees in phase to help combat feedback
• 1/4-inch 1megOhm input
• XLR output with ground lift
• 1/4-inch low impedance output
• Headphone button switches the 1/4" output into headphone mode
• Rugged, all-metal housing
• Metal footswitches and jacks
• Silent-switching, custom footswitch actuators
• Utilises included 9V DC power supply, 200mA.
Note: International power supplies are "auto-switching," self-adjusting 100V-240V. Can be used anywhere in the world with the proper plug/travel adapter for the host country.
TECH 21 ACOUSTIC FLY RIG SPECIFICATIONS:
• Input: Hi-Z Instrument: 1/4″ TS, 1 MOhms
• Instrument Output: Low-Z Instrument: 1/4″ TS, 1 kOhm
• Headphone Output: 6.3mm (1/4″) TRS
• Balanced Output: XLR with ground lift
• Power: 9 VDC via included power supply
• Maximum Power Consumption: 200 mA
• Dimensions: L31.8 x W6.4 x H3.2 cm (12.5 x 2.5 x 1.3″)
• Weight: 586.8 g (20.7 oz)