TAMA
TAMA MS205 Microphone Boom Stand
THE INDUSTRY STANDard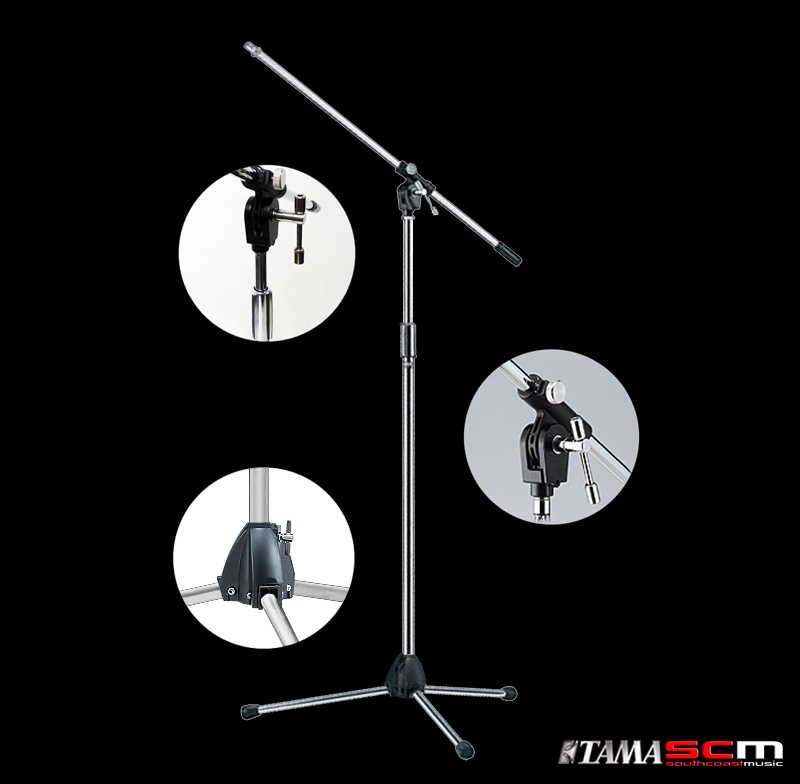 TAMA essentially wrote the book on the modern, affordable microphone stand.
Back in the late 70's and early 1980's, TAMA revolutionised the drum world with their innovative, rugged and versatile rethink of drum hardware. They did the same with microphone stands and many TAMA mic stands built in the 1980's still survive and are in use today – we even own a couple that were used by the Adelaide bands Minimum Chips and Party Party in the early 1980's!
The Tama MS205 is an industry standard microphone boom stand which has been designed to stand up to stage and studio use and has proved popular with schools and houses of worship.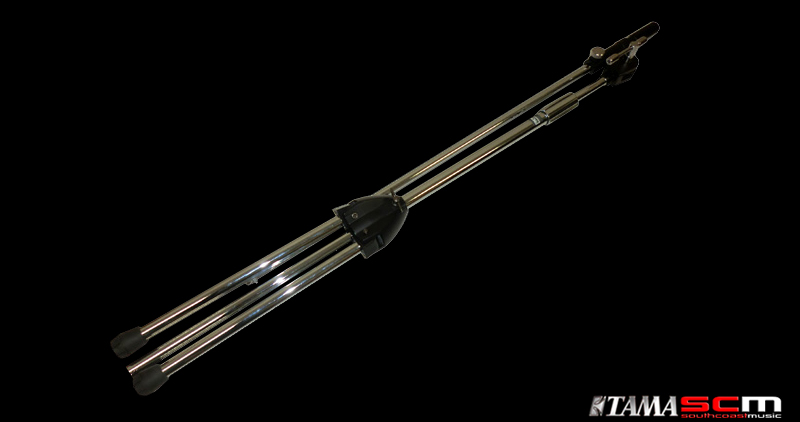 One of the most reliable boom stands in the industry, the TAMA standard microphone stands are durable, offer a long life with an affordable price.
TAMA's unique boom tilter clamps the arm holder much more securely than other designs, which only pinch the holder at two narrow points. The innovative TAMA design holds the arm with entire interior surface of the U-clamp.
Yes, you may pay a little more at the beginning but you will save serious money with the passage of time.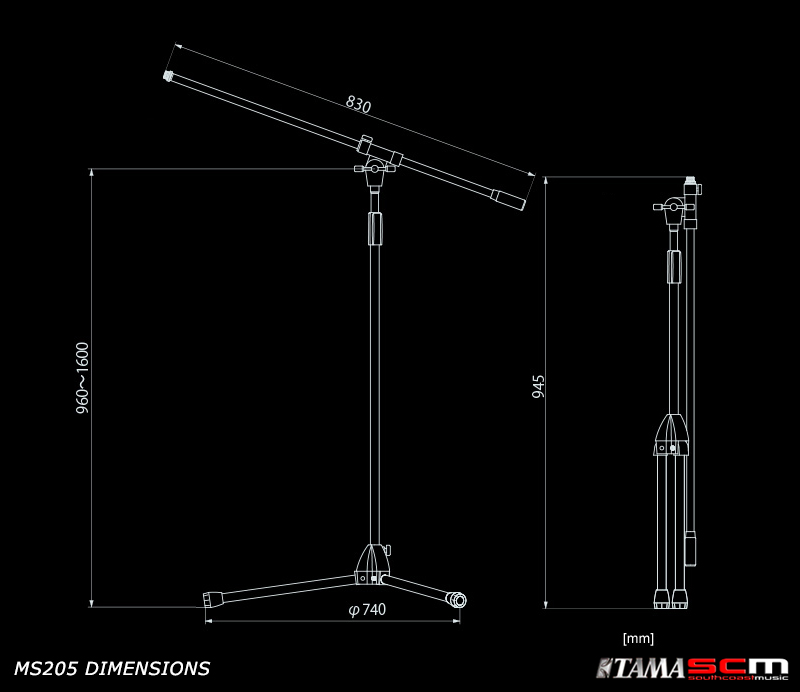 • Model: MS205
• Style: Height Adjustable Microphone Stand with Boom Arm
• Finish: Heavy Duty Chrome Plate
• Height Range: 960 – 1600mm (38″ – 63″)
• Boom arm Length: 830mm (32 1/2″)
• Weight: 3.2kg