SUZUKI MCTB-1 MASTER CLASS TROMBONE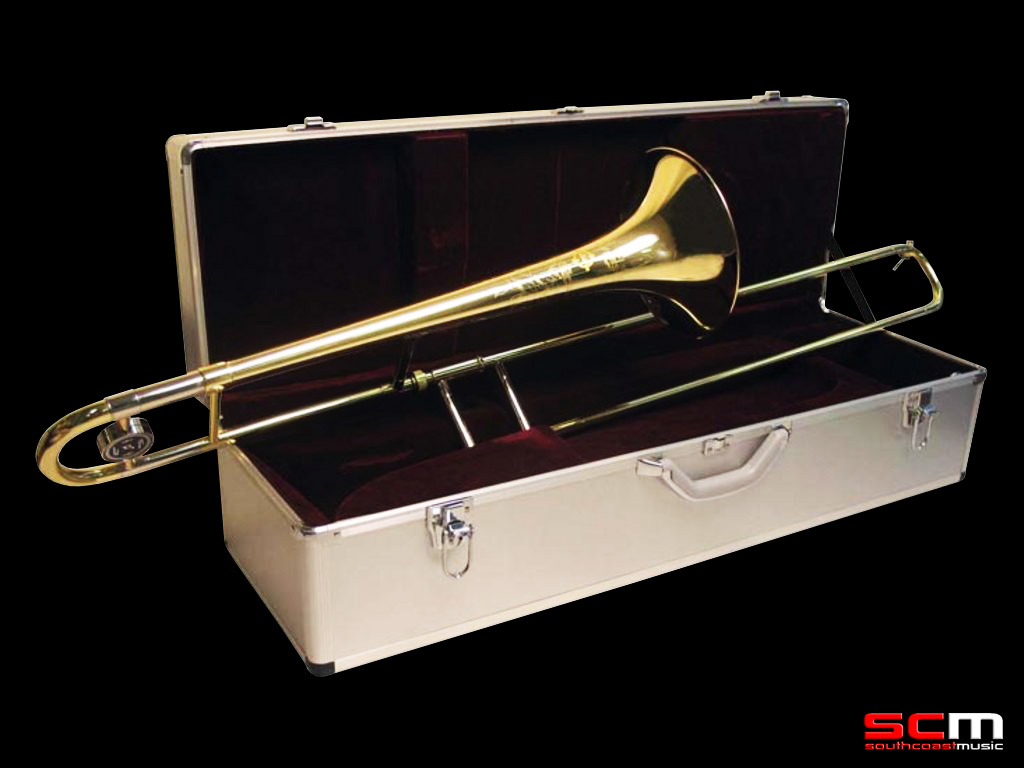 Musicians, Teachers and Students worldwide have come to acknowledge the Suzuki name for outstanding quality and affordability. Suzuki Brass and Woodwind instruments are also the choice of many Band Masters for their students because of their durability.
The Suzuki Master Class Trombone is a fabulous instrument for the student and budget conscious musician. The Suzuki MCTB-1 features include a hand hammered yellow brass bell, a high quality slide crafted from cupro nickel alloy and a gold lacquer finish that combine to produce the beautifully rich and resonant tone that Suzuki Trombones have become known for. Expert fitting and alignment of the slides give this trombone an excellent response.
Other quality appointments include a high quality, industry standard silver plated 12C mouthpiece made in the USA and a professional hand engraved logo.
Suzuki is a worldwide leader in music education and their Master class Series instruments have been designed to perform.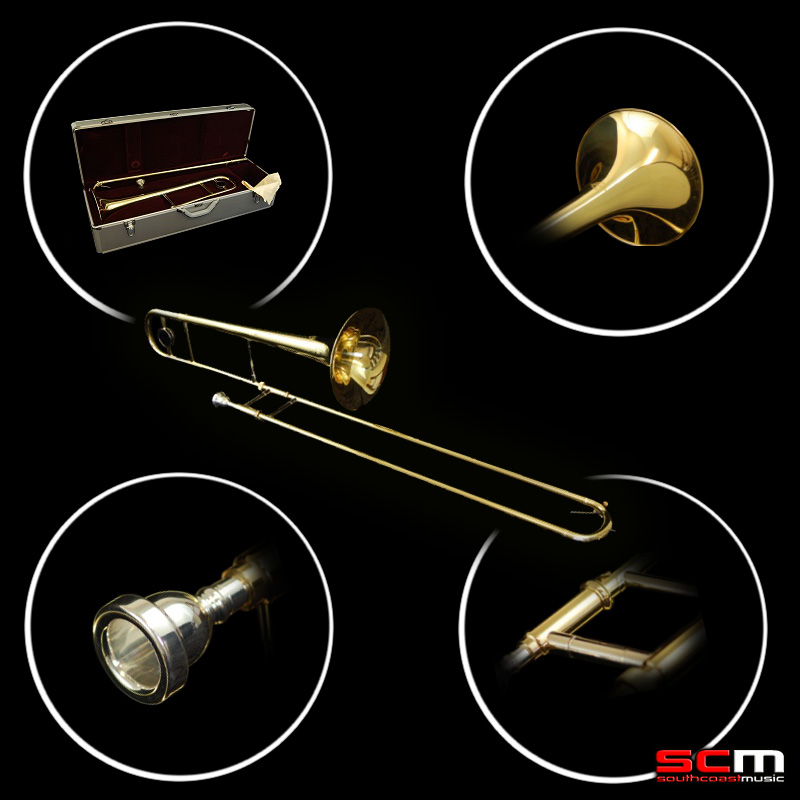 Bell Brass with Beautiful Gold Lacquer Finish
Balanced weight for easier playing
14.2mm Conical Bore
Industry standard USA made 12C silver plated mouthpiece
High Quality Cupro-Nickel Slide for ease and accuracy of movement accompanied by slide locking mechanism for secure handling of the slide
Professional Quality Hand Hammered 204mm Bell for greatest vibration and exceptional tone quality
Hand Engraved Logo
Deluxe, Lightweight Aluminum "Road Case" Style Case With Internal Storage
Accessories: Slide Cream in sealed container, Polishing Cloth, Care, Maintenance & Assembly Guide
About SUZUKI . . .
For more than fifty years, Suzuki has been an important part of school music programs around the World. The unique and innovative Suzuki teaching program along with their high quality student musical instruments have brought the joys of music to millions of children.
Unlike other newcomers to the field, Suzuki has been actively involved with music educators on every level from grade school through college for decades. Their input was essential in the development of Suzuki band and orchestral instruments. No other entry level instrument has the professional features, production quality and specially designed cases that Suzuki brings to every instrument.
Now, after years of technical research and development, Suzuki have released the Master Class Series, a collection of band and orchestral instruments for the student and budget conscious player. Each instrument has been specially designed with many professional features, rugged cases, helpful accessories, assembly and care instructions and website support to encourage every opportunity to succeed.
Suzuki Band Instruments are available from southcoastmusic where we have been helping Teachers and students with their Musical Instruments and Music Tuition material since 1985 and we're convinced, Suzuki musical instruments deliver on tone, playability and are simply incredible value for money!