STEINBERG UR22C 2 x 2 USB.0 AUDIO INTERFACE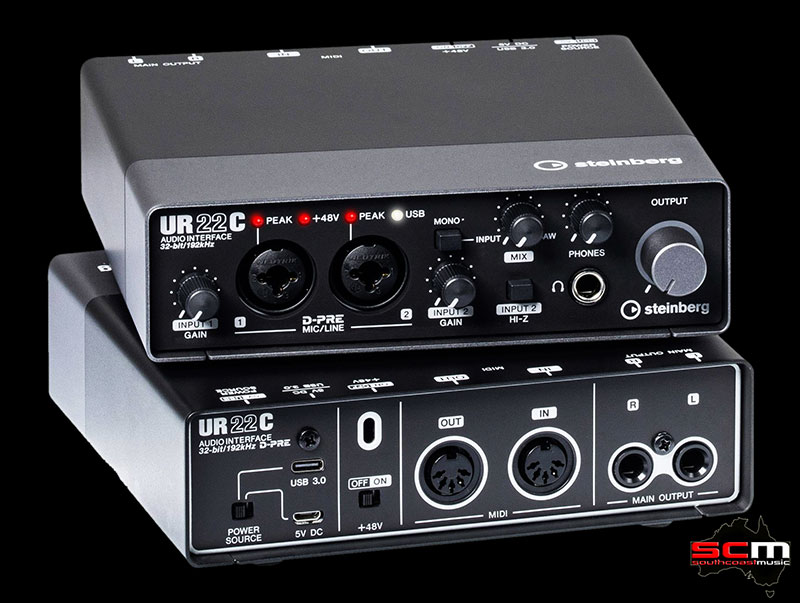 • Superspeed USB 3.1 with USB-C
• Ultra Rugged Build Quality
• Latency-Free Monitoring with DSP FX
• Class-A D-PRE Mic Preamps
• Compatible with ALL Major Audio Software
• Works with Cubase, Wavelab, Nuendo, Pro Tools, Logic Pro, Studio One, Live, Garage Band
• iOS Ready via CC Mode
• Loopback Function for Streaming
• Cubase AI Software Included
• Cubasis LE Software Included
• dspMixFx Mixing App Included
• Bundled Effects Plug-in Suite
No matter where you want to record, your projects should always sound great. The UR22C from audio giants – Steinberg, delivers pristine sound quality in a remarkably compact, tough and versatile package for composing and recording anywhere. Use it with a computer or an iOS device for superb results . . . wherever you are.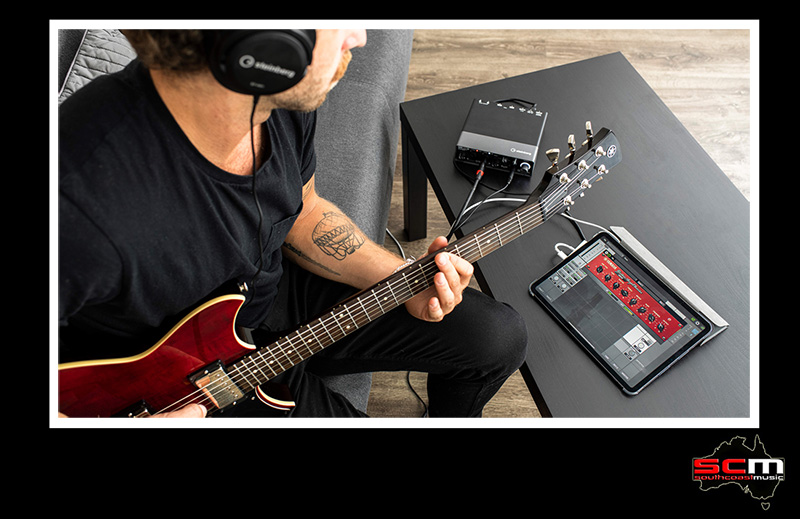 The Steinberg UR22C is the perfect audio partner for composing and producing songs – wherever you are.
Fully loaded with inputs for microphones and instruments (including onboard phantom power), MIDI inputs and outputs, latency-free monitoring with DSP effects and fast, reliable connectivity to computers or iOS devices, the UR22C is a practical and remarkably versatile professional audio tool.
The quality of your audio input signal is of paramount importance and the UR22C exceeds expectations with two superb Class-A D-Pre Mic Preamps and 32-bit/192 kHz recording quality for stunning broadcast quality sound.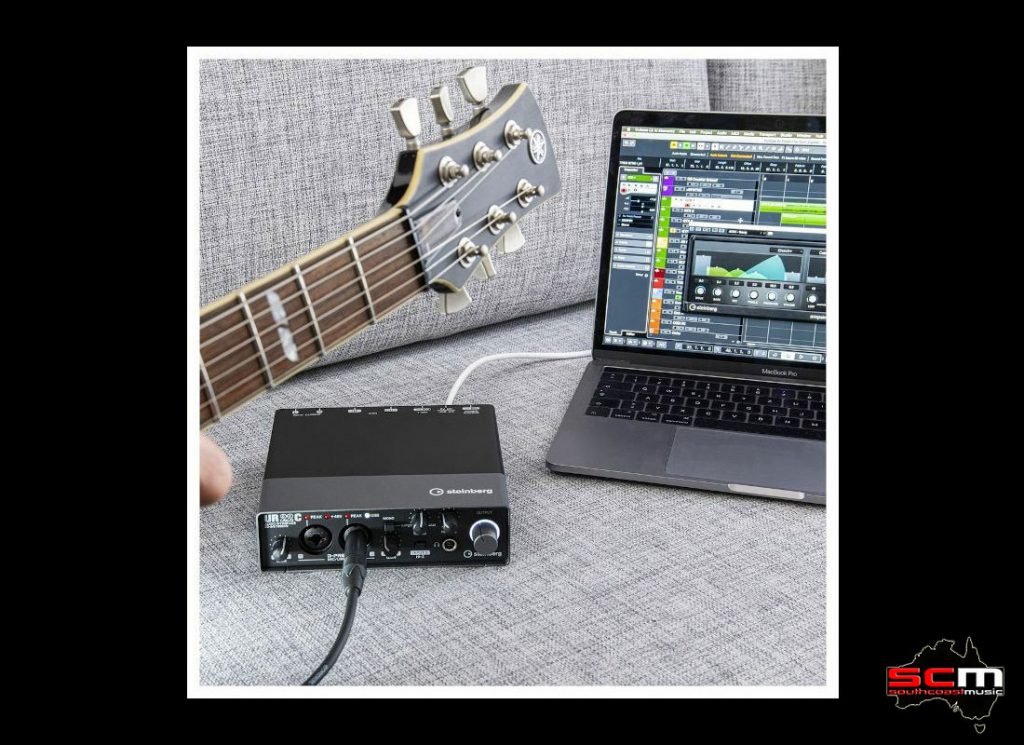 Featuring high-quality components throughout, the UR22C records your performance with stunning clarity and detail. Ideally sized to travel anywhere with you, its tough but lightweight construction and included Cubase AI recording software make it a great music-making companion.
Whether you are a producer, journalist, sound designer or a composer looking to capture great new sounds, Steinberg have designed and engineered the UR22C to ensure high quality mobile recording is a breeze. Housed in a compact, rugged but lightweight enclosure, its 32-bit/192 kHz recording quality, D-PRE preamps and seamless connection with iOS devices via SuperSpeed USB 3.1 Gen 1 with USB-C delivers a superb, portable recording setup at a world class studio grade sound level.
The UR22C is also bundled with the Cubasis LE iOS recording app which means you can start making professional recordings on an iPad straight away while the dspMixFx application allows you to use the included DSP effects with any iOS audio software.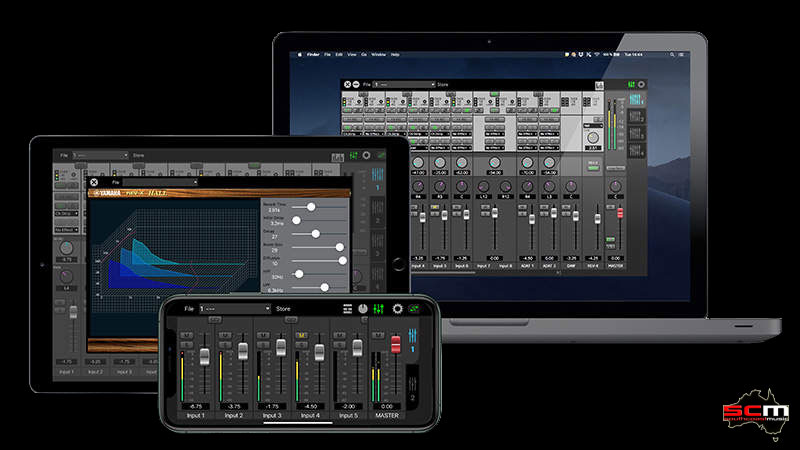 If you are gaming, creating or just listening to live streamed content, the UR22C ensures that you always enjoy the best sound. Thanks to its 32-bit/192 kHz audio quality you can even enjoy professional hi-res audio recordings in their full beauty, with the industry-leading D-PRE preamps and high-quality components guaranteeing the highest recording quality. The Loopback function allows you to seamlessly mix live and playback audio – with effects, if required for an enhanced experience, while the UR22C's SuperSpeed USB 3.1 Gen 1 with USB-C ensures you always have a reliable, fast connection.