Spongebob Squarepants Drum Kit
So now there is absolutely no reason why only guitarists should have all the SpongeBob fun, is there…? So let's get the young drummers of tomorrow involved too, because absolutely no-one's going to be able to resist the brill new 'SpongeBob SquarePants' drum kit from PP Drums (Performance Percussion)!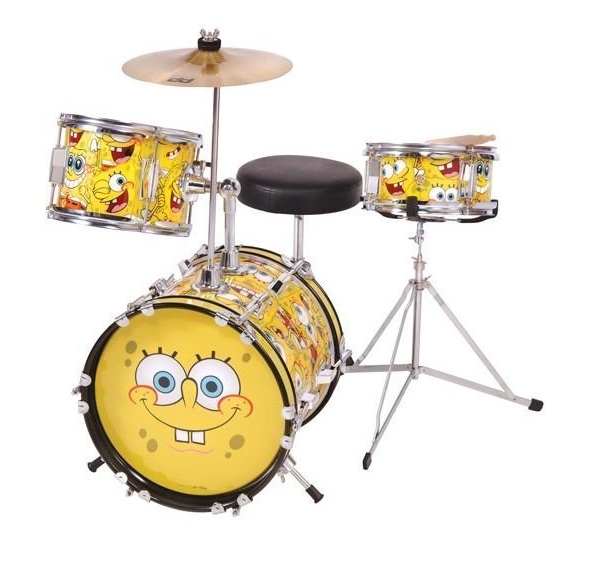 The SpongeBob SquarePants children's Drum Kit is a perfect and affordable gift for the little ones that are keen to get started on learning to play the drums…or even if they're not, they soon will be! They'll adore the neat 3-piece drum kit with the oh-so-funky full colour SpongeBob SquarePants drum shell graphics!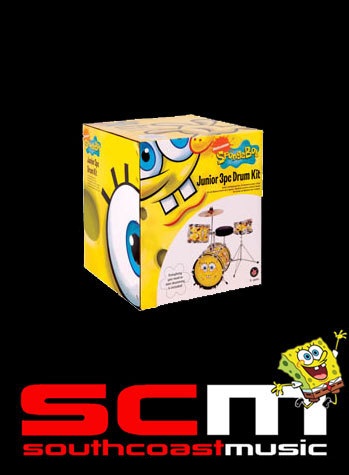 Crafted to an exceptionaly high standard and featuring heavy duty Chrome hardware & genuine Wooden Shell construction, the SpongeBob SquarePants children's Drum Kit stands at approximately 2 foot high and is ideal for kids of around 2-5 years old.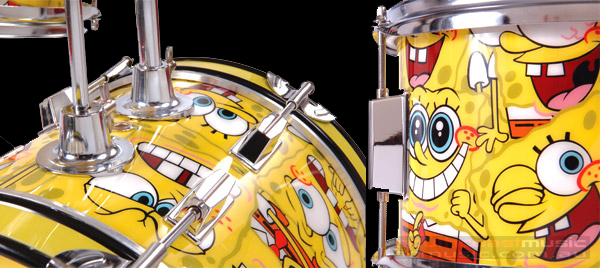 The kit features a 12″ x 10″ bass drum, 8″ x 6″ mounted tom tom, 8″ x 4″ snare drum and 9.5″ cymbal plus snare stand and bass drum pedal, with drum stool and drum key. It's a good way to find out if your young 'un could be a future drumming sensation – starting this early, who knows?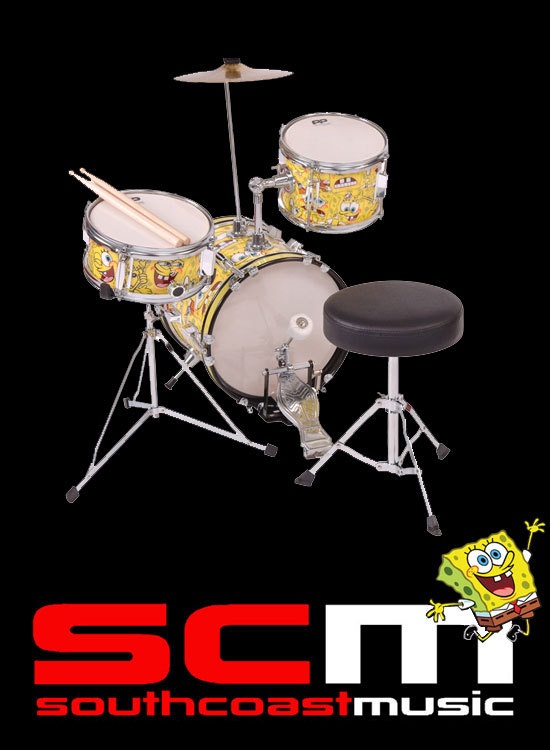 Not forgetting the vibrant SpongeBob design, this 3 Piece Junior Drum Kit is complete with everything a budding young drummer requires to experience the thrill of sitting infront of a Drum Kit.
Check out the Entire Spongebob Sqaurepants Range by Clicking the Picture Below!