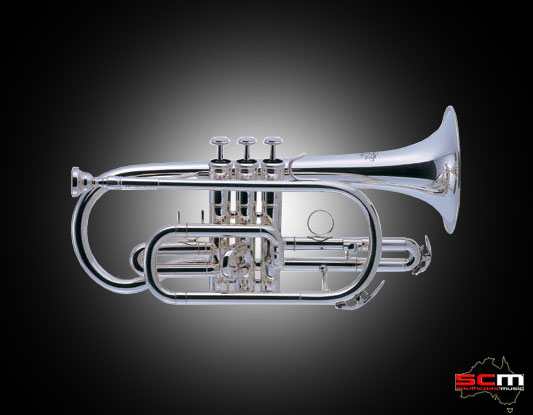 J. Michael have developed a well deserved reputation for their superb Brass and Woodwind instruments. Based in Nagoya, Japan, J. Michael are committed to designing high quality, great sounding and affordably accessible musical instruments.
Engineered in Japan, their instruments are built with great care and supervision in the best factories in Asia. Each instrument is then inspected individually before being the J. Michael logo is allowed to be engraved.
The CT470S silver plated cornet is a great example of this commitment to excellence.
Designed with the beginner in mind, the J. Michael CT470S is an easy blowing horn with a light action, making it perfect for new players and those coming back to the instrument.
The J. Michael CT470S Cornet features a bore size of 11.70mm with a bell diameter of 120mm. Other noteworthy features that set this horn apart from others at this price are the Silver Plated finish, Stainless Steel valves and Silver Plated Red (Rose) Brass lead pipe. The Red Rose Brass lead pipe is a special inclusion – especially at this price – chosen for it's superior tone.
Also included is an easy blowing Silver Plated Solid Brass mouth piece.