ROLAND PM100 PERSONAL DRUM MONITOR
HIGH-RESOLUTION SOUND MONITORING – FINE TUNED FOR ROLAND V-DRUMS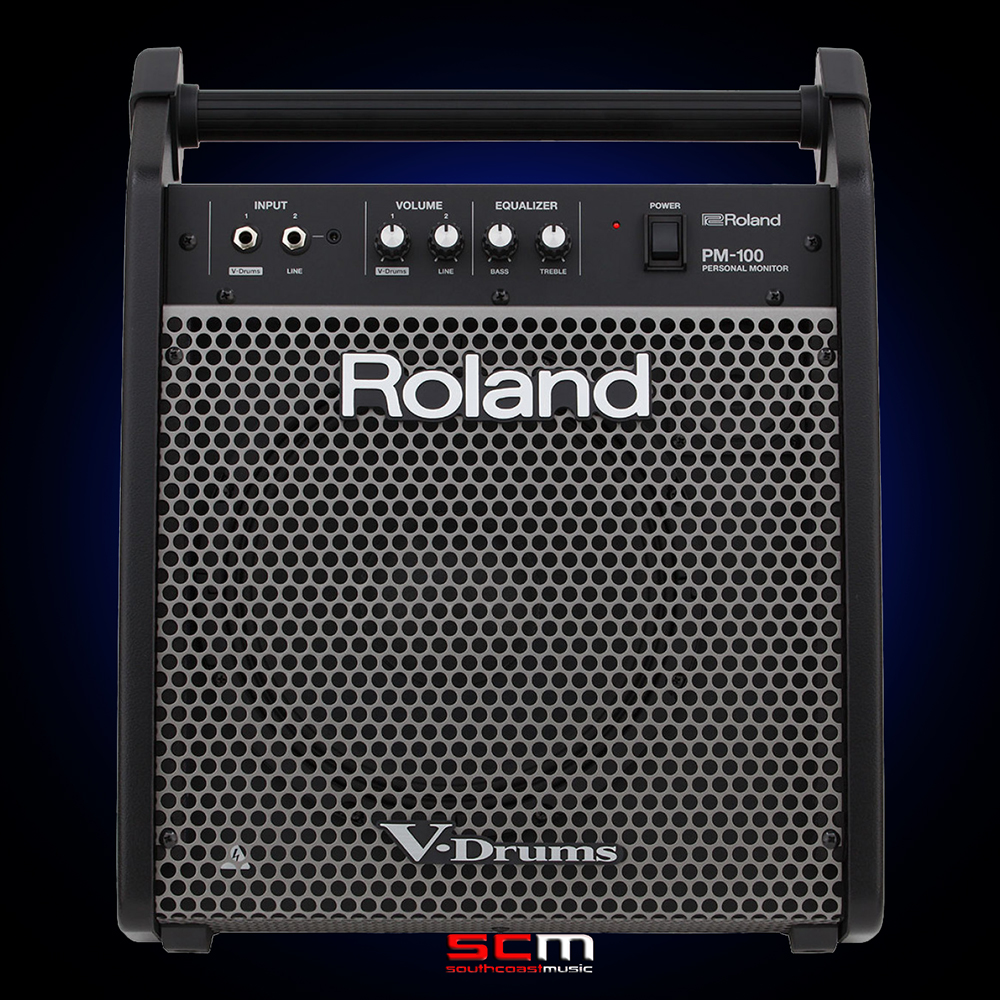 The ROLAND PM-100 delivers rich, dynamic sound from a minimal footprint making it the the ideal compact monitoring solution for Roland V-Drums and more.
Pumping out a rock-solid 80 watts of power, the PM-100 features a custom full-range speaker system and rugged cabinet specially optimised for reproducing the famously expressive V-Drums sound and response. With the addition of onboard mixing capabilities, you're able to connect music players and other devices for practice and enjoyment while playing at home.
Premium all-in-one monitor designed for use with V-Drums electronic percussion products
Full-range audio system with 80 watts of power, custom 10-inch speaker, and tweeter
Angled design provides ideal sound coverage for the seated player
Integrated mixer with independent volume controls and global EQ
Dedicated V-Drums input, plus 1/4-inch and 1/8-inch line inputs for connecting electronic percussion pads, smartphones, and music players
Unique full-width bar handle for easy floor adjustment and carrying convenience
Professional Sound Quality for Playing Electronic Drums
While its true that Roland designed the PM100 as the perfect complement to any V-Drums set – it is ready to bring your Electronic Drum Set to life, regardless of brand. Its compact size is ideal for playing at home and the powerful custom speaker system delivers rich, full-range sound with inspiring punch and presence.
The front grille is angled towards you for optimal sound monitoring while seated at the V-Drums while the full width bar handle on top offers a convenient way to carry the monitor and adjust its floor position.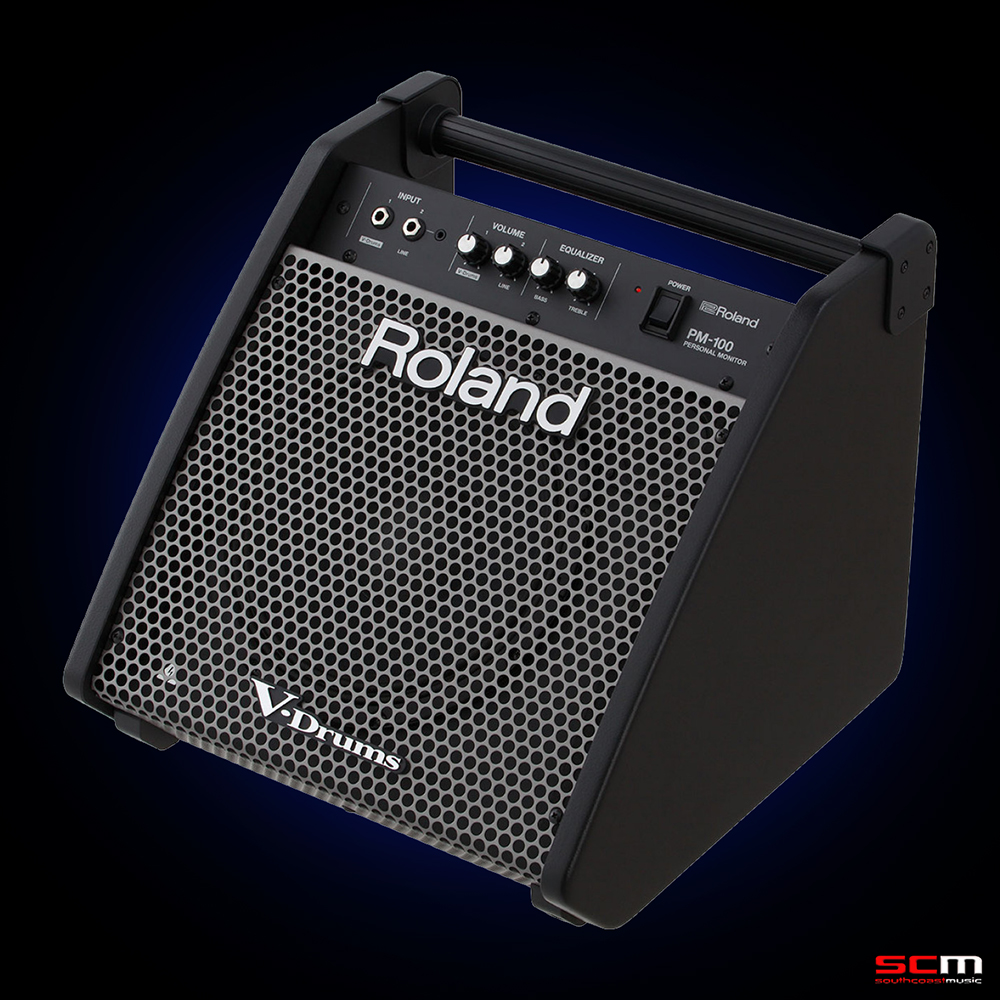 Versatile Onboard Mixing
With its integrated mixer, the PM-100 allows you to monitor backing music and external devices along with your kit. There's a dedicated V-Drums input, plus 6.35mm (1/4″) and 3.5mm (1/8″) line inputs for connecting electronic percussion pads, smartphones and music players. Independent volume controls are provided for the V-Drums and line input sections along with a two-band equalizer for shaping the overall sound.