QUIK-LOK VFP1/25 SP2 PIANO STYLE SUSTAIN PEDAL

piano style sustain pedal
universal model with switchable polarity
made in Italy
TWO YEAR WARRANTY!
The VFP1/25 SP2 is a Piano style Sustain Pedal designed and built by QUIKLOK in Italy.
The QUIKLOK VFP1/25 is a light weight yet heavy duty sustain pedal and features a polarity switch and a 6.3mm (1/4″) phono connector, making it universally compatible with any keyboard.
Based in Italy, QUIK-LOK are one of the giants of the Music Industry. Through their innovative and reliable range of products, they are considered by many to be one of the leading manufacturers of stands and accessories for Musicians the World over. QUICK-LOK may be known to older musicians by their other brand, EKO.
The QUICK-LOK VFP1/25 S2 Sustain Pedal is a superb pedal, remarkably durable and with rubberised, coated metal casings. It also features a robust, nickel-plated brass pedal with a protective rubber covering. You just know that this pedal has been engineered to perform and built to last.
SPECIFICATIONS:Sustain pedal dual polarity
SHIPPING WEIGHT: 0.47kg.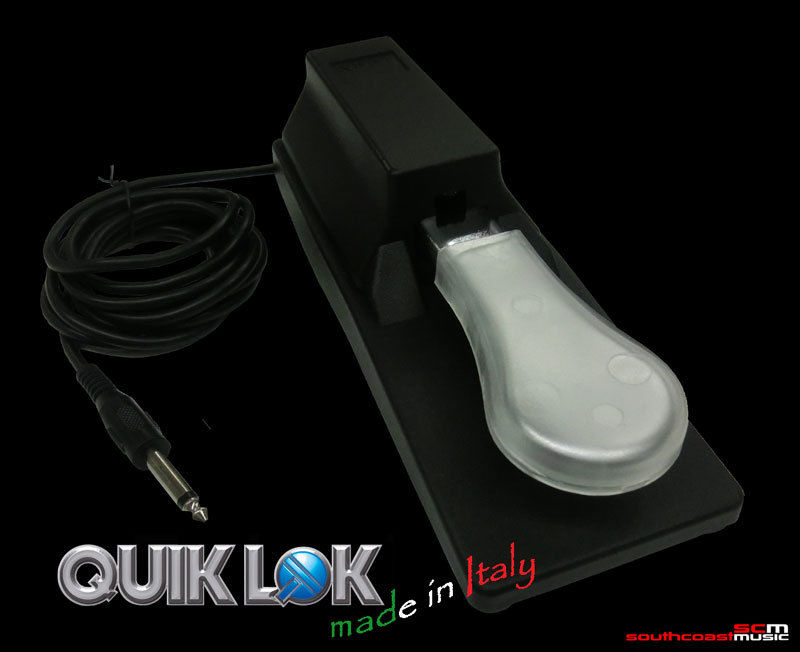 southcoastmusic stock a huge range of Instruments and accessories – let us know if there is a particular Instrument that you would like to buy from us that is not currently listed on our site.
QUIKLOK VFP1/25 SP2 piano style sustain pedal
universal model with switchable polarity
made in Italy
TWO YEAR WARRANTY!
The rrp is $89.00 our price is $69.00 including delivery!