PEAVEY
PEAVEY PVi100-XLR
HAND HELD DYNAMIC MICROPHONE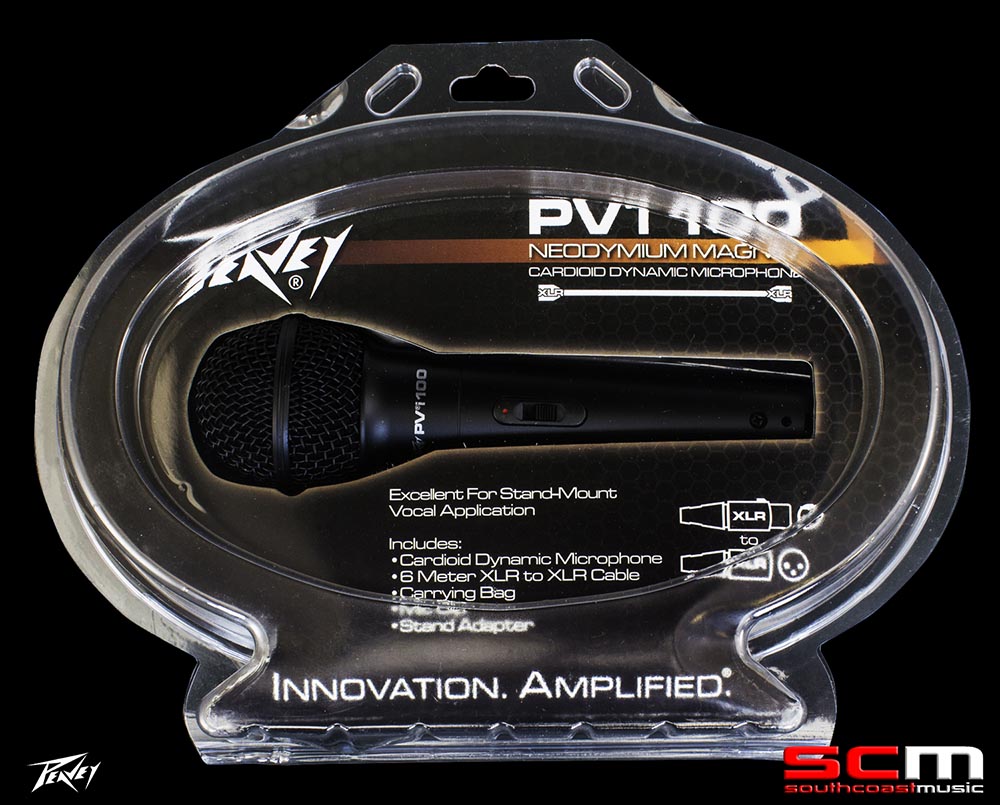 • Ideal Microphone for Singers, Schools, Clubs and Houses of Worship
• Perfect Backup Microphone
• Complete Package with XLR to XLR Cable, Mic Clip, Thread Adaptor & Carry Pouch
• One Year Warranty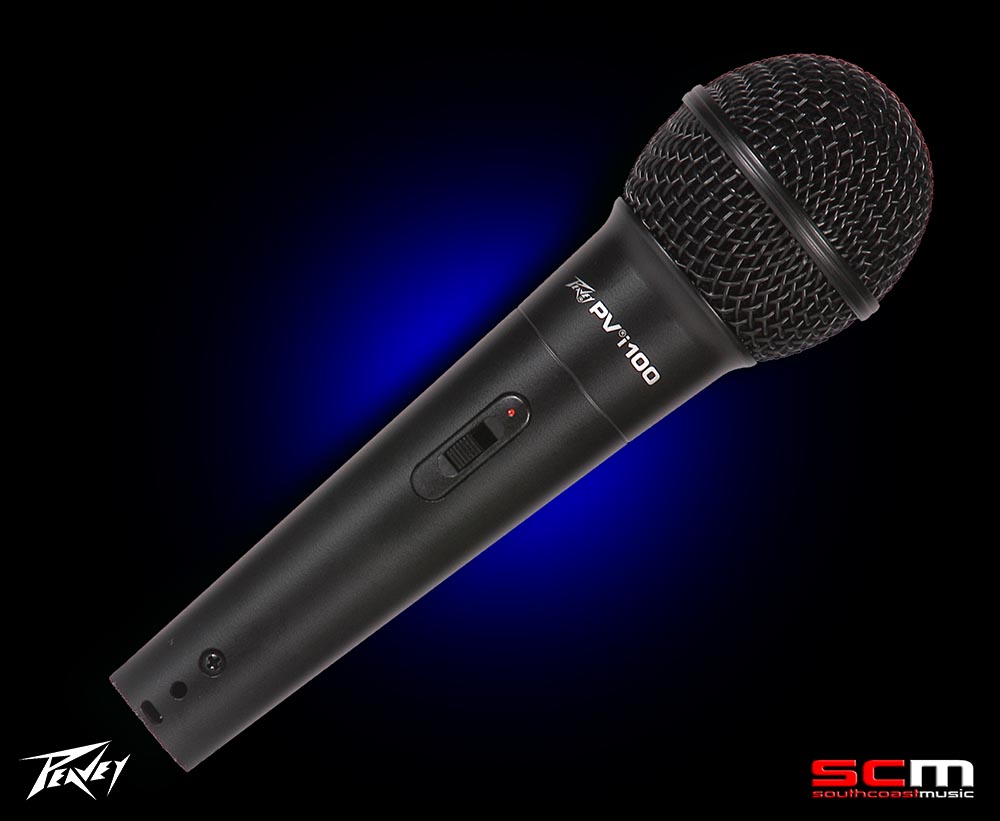 From their headquarters in Meridian, Mississippi, Peavey have grown to be one of the biggest and most experienced Professional Audio and Musical Equipment manufacturers in the world today.
Today Peavey are a true Global Manufacturer with factories in various countries including the USA and China. Their products are not only innovative, they sound great and are often at category leading prices.
We believe that the PVi100XLR is the best sounding mic under a $100 bar none!
A dynamic microphone, the PVi100XLR has a Cardioid Polar Pattern and a Neodymium magnet that delivers excellent gain before feedback. Neodymium – also know as "Rare Earth" is the most powerful magnetic mineral in the world and normally only found in the highest priced premium microphones. It comes standard in the Peavey PVi100XLR.
Other professional features include an ON/Off switch and it comes complete with a high quality 6 metre XLR to XLR cable along with a carry pouch, mic stand clip and thread adaptor. This mic will also work with an (optional) XLR to 6.3mm phono Lead.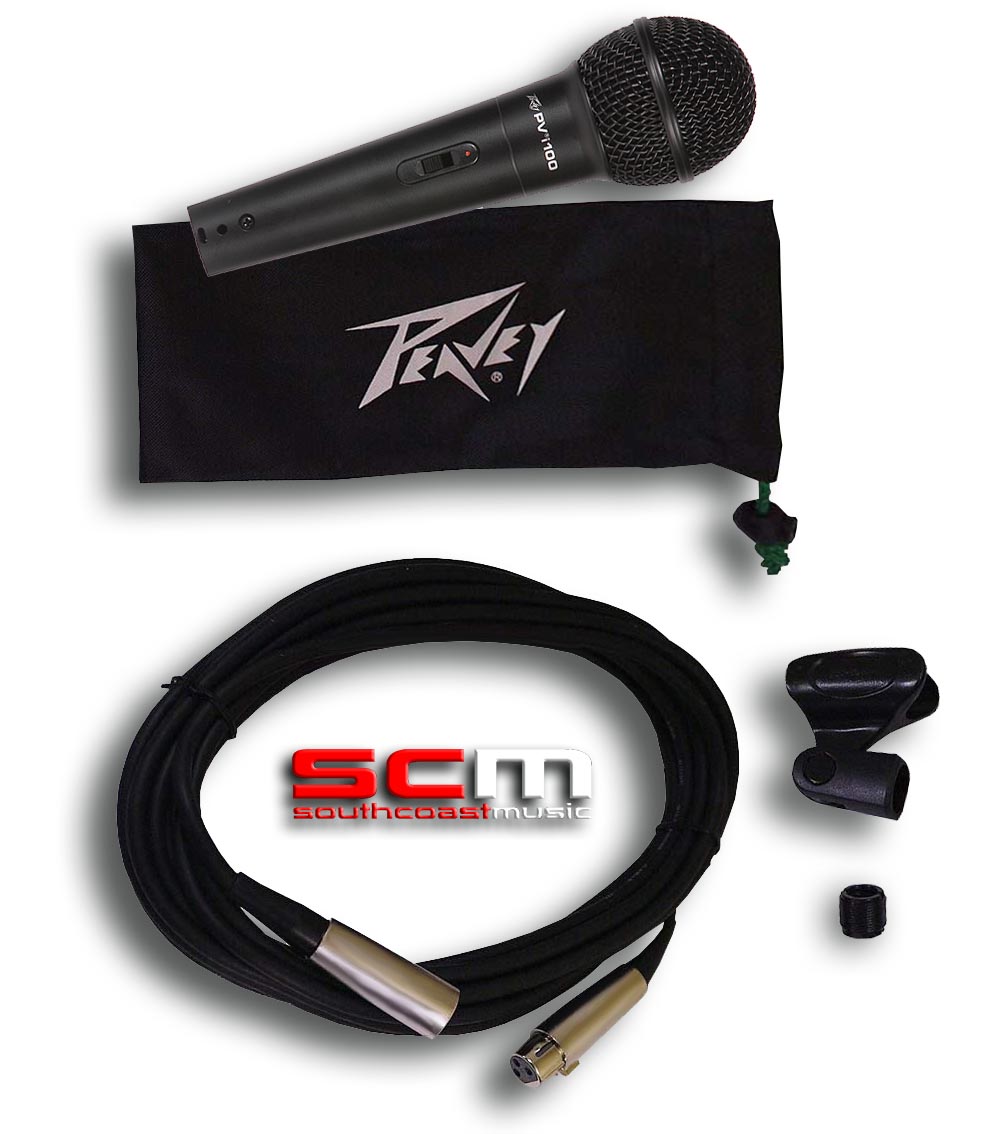 PEAVEY PVi100-XLR HAND HELD DYNAMIC MICROPHONE
• Dynamic Microphone
• Cardioid Polar Pattern for Excellent Feedback Rejection
• On/Off Switch
• Designed for Hand Held or Stand Mounted Applications
• 6 Metre Peavey XLR to XLR Cable Included
• Carry Pouch and Mic Clip with Thread Adaptor Included
• .217kg (.48 lb) Hand Held Weight (without cable attached)
• One Year Warranty
Buy with confidence, southcoastmusic is an authorised PEAVEY Dealer!