PEAVEY KB3 FOUR CHANNEL MULTI PURPOSE AMPLIFIER
Portable Keyboards
Arranger Keyboards/Workstations
Stage Pianos
Portable Organs
Synthesizers
Electronic Drum Kits and Drum Machines
Karaoke/MP3/Backing Track Machines
Vocal Microphones
Bass Guitars
Acoustic Electric Guitars
Electric Guitars
Acoustic Electric Mandolins / Ukuleles / Banjos and more!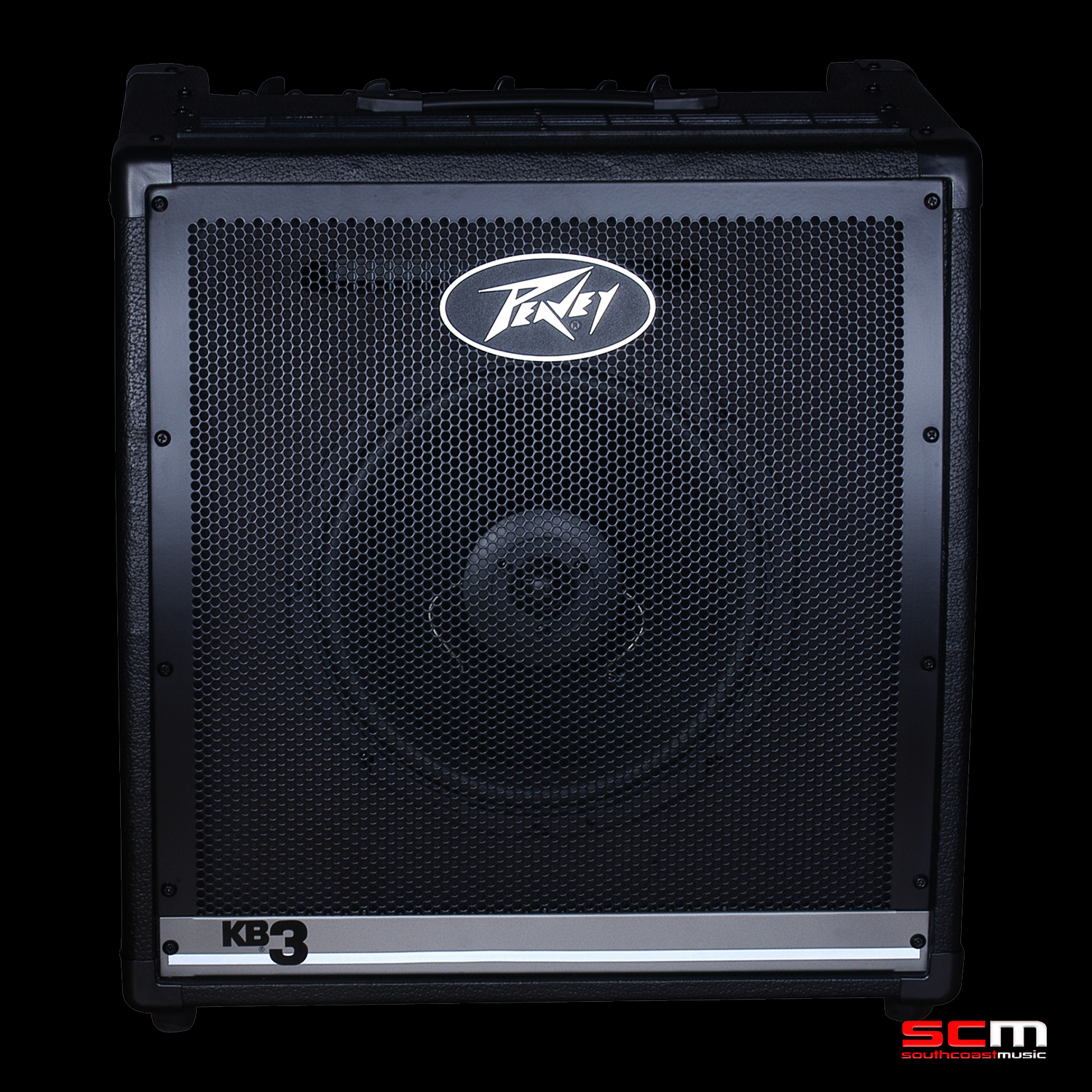 Think of the powerful and versatile Peavey KB 3 as more than just a great Keyboard Amplifier – it's actually an audio hub – a compact self contained PA system.
The Peavey KB 3 is a self-contained compact sound system perfect for voice, keyboards, acoustic and electric guitar, drum machines, backing machines and more! The Peavey KB3 boasts 60 watts RMS of clean power through a 12″ speaker with tweeter and separate inputs on each of it's 4 channels.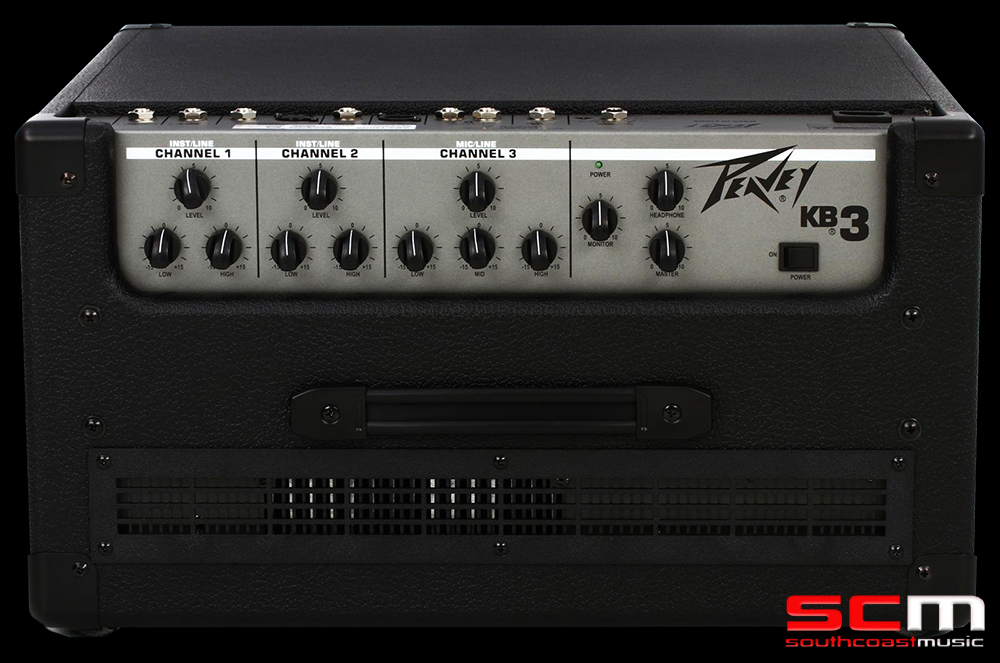 Other essential features include effects loop master level XLR balanced stereo line out and the capability to drive an external speaker.
Stage Pianos, arranger keyboards, synthesizers and even a bass guitar! . . . read the online reviews for yourself or come into the shop and try it yourself (please ring ahead) – the Peavey KB3 is probably the answer you've been looking for. The KB3 is a great solution for on stage, at Church, Schools or even at home – plug in a guitar, bass, keyboard and vocal mic and start making music…it's relatively compact too.

PEAVEY KB3  FOUR CHANNEL KEYBOARD AMPLIFIER SPECIFICATIONS
60 watts of clean Peavey power
Extension cab capability extends power rating out to 80 watts
4 channels
Channel 1 – 6.3mm (1/4″) input with level control and 2-band EQ
Channel 2 – 6.3mm (1/4″) input with level control and 2-band EQ
Channel 3 – XLR and 6.3mm (1/4″) input with level control and 3-band EQ
Channel 4 – 6.3mm (1/4″) input with level control
Headphone out with level control
12″ speaker and tweeter
Effects Loop (FX send/return)
Balanced XLR main out
Weight Unpacked: 52.47 lb (23.8 kg)
Weight Packed: 59.97 lb (27.2 kg)
Width Packed: 24.25″ (61.595 cm)
Height Packed: 25″ (63.5 cm)
Depth Packed: 18.5″ (46.99 cm)